Nalanda Institute for Contemplative Science
Compassion-Based Resilience Training (CBRT)
Training for well-being, engagement, and purpose: learning to live mindfully and compassionately, with resilience, perspective and energy.
•
January 27 – March 17, 2021
Wednesday Evenings from 6:30–8:00pm ET via Zoom
With Fiona Brandon, MA, MFT and Moustafa Abdelrahman, MBA, RP
---
Overview
CBRT is a complete, evidence-based training method of building resilience and well-being of mind, heart, and body using mindfulness and compassion practice as well as healing imagery and breath-work. Since it includes a broad range of insights and skills taught separately in other trainings, it offers the most effective way for individuals and groups to get fully introduced to the health benefits of contemplative stress-reduction and compassionate living.
The curriculum integrates timeless contemplative skills with contemporary breakthroughs in neuroscience, positive psychology, and integrative medicine, and is taught in a secular, experiential learning format that is not faith-based but is compatible with all faiths, including atheism/agnosticism.
---
Who is this training for?
This training is for anyone wishing a comprehensive training method for building resilience, including living mindfully and compassionately; cultivating well-being, and transforming stress while helping others. Our research has shown that it is especially effective at building resilience in people with higher levels of chronic stress, such as people facing major illness or trauma, health providers, humanitarian aid workers, caregivers and teachers.
Research studies conducted at the University Hospitals of Columbia and Cornell with women recovering from breast cancer treatment found that the Nalanda Institute Compassion-Based Resilience Training improves quality of life, reduces biomarkers of stress, lowers social emotional and role stress, enhances overall functioning and resilience, and markedly decreases post-traumatic symptoms including intrusive thinking and traumatic avoidance.
---
Curriculum
This training consists of eight weekly modules that introduce and teach mindfulness, insight, compassion, imagery, and breath-energy work:
Module 1. Embracing Suffering with Body Mindfulness
Module 2. Stopping Reactive Habits with Mindful Sensitivity
Module 3. Breaking Free of Confusion with Open Awareness
Module 4. Mindful Insight: The Lifelong Path of Self-Healing
Module 5. Reparenting Reactive Emotions with Self-Compassion
Module 6. Cultivating Love and Care: Reaping the Harvest of Well-Being
Module 7. Compassionate Imagery and Expression: Fostering a More Engaged Self and Life
Module 8. Breath-Body Flow: Inspiring a More Positive Life
All classes are held live online via Zoom.
---
Resources / Tuition
A login to a dedicated website with a manual, videos and audio guided meditations will be available to all those who enroll.
Course fee: $550
---
Course Schedule
The schedule consists of 8 live online evening classes via Zoom.
Wednesday evening classes (6:30 – 8:00pm ET)
January 27
February 3, 10, 17, 24
March 3, 10, 17
---
What they are saying
Read what our workshop participants have said about the program:
"I loved the feeling I had during and after each meditation session. I also felt a great sense of community with the other [participants] present."
"It gave me even more than I hoped for. I took the training because of my fears, but it also helped me relate to my husband. It helped give me a purpose. I feel so grateful."
"I feel much happier and able to cope with life's changes. I feel so grateful to have been able to participate in the [training] and learn from Dr. Loizzo."
"I have a new outlook now with the meditation. It made me a new person in dealing with my cancer. It helped me to slow and get off the spinning wheel."
"In combination with learning about the science of meditation, I learned to meditate in a way that alleviates anxiety…The benefits are great—beyond estimation."
"It has made a subtle but huge difference in almost every area of my life and has given me hope which I never expected to have that I can change, and handle challenges in a way that satisfies me more."


---
Instructors
Our instructors are longtime practitioners who are certified to teach CBRT under the guidelines set forth in the CBRT Teacher Training method.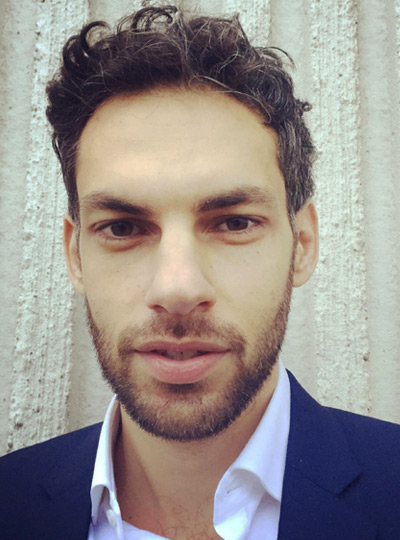 Moustafa Abdelrahman, MBA, RP, is a meditation teacher and Contemplative Therapist. He is certified by the University of Toronto as an Applied Mindfulness Meditation Specialist and holds a Certificate in Contemplative Psychotherapy from Nalanda Institute/Diploma from the Institute of Traditional Medicine. Abdelrahman teaches a variety of mindfulness certificate courses at the School of Continuing Studies at the University of Toronto and has facilitated mindfulness workshops for a wide range of corporate and nonprofit organizations, including the Centre for Addiction and Mental Health and Sunnybrook Health Sciences Centre. He is a Senior Teacher for the Meditation Teacher Training at X-Hale Meditation & Wellness Centre and leads the Mindfulness Meditation program at the 519, a City of Toronto agency supporting the LGBTQ2S communities.
Fiona Brandon, MA, MFT, is the Director of the Nalanda Institute's CBRT and San Francisco-based Contemplative Psychotherapy programs. She is a psychotherapist in private practice who draws upon Buddhist psychology, depth psychology, expressive arts therapy, dream imagery, and Sensorimotor psychotherapy in her work with adults and couples. Fiona is a graduate of the Masters program in Counseling Psychology from the Pacifica Graduate Institute. Her research focused on the meditative practice of Authentic Movement, the use of symbols and dream imagery in psychotherapy. She has taught mindfulness practices at the UCSF Chronic Pelvic Pain Center and has been a teaching assistant at both the California Institute of Integral Studies and the Pacifica Graduate Institute. 
---
Join us for this comprehensive, life changing course!
---
Compassion-Based Resilience Training (CBRT) was developed by Nalanda Institute Director and Founder Joe Loizzo, MD, PhD, in 1998, by integrating timeless techniques of contemplative self-regulation from India and Tibet with contemporary breakthroughs in neuroscience, positive psychology, and optimal health.
---
If you have any questions about the CBRT 8-week program, please contact Fiona Brandon, CBRT Director at fiona@nalandainstitute.org.
.