Nalanda Institute for Contemplative Science
Compassion-Based Resilience Training (CBRT)
Become a CBRT Teacher
Join us for CBRT Teacher Training with CBRT's Founder Dr. Joe Loizzo
May 26 – October 27, 2021 (or through January 12, 2022 for Level II)
---
CBRT Overview
CBRT is an evidence-based modular training that teaches the science and skills people need
 to reduce stress, build resilience, and cultivate lives of well-being, engagement, and purpose 
in our ever more interdependent world.
CBRT empowers people to develop a more resilient mind, heart, and body by combining skills taught separately in other trainings—mindfulness, compassion, imagery, and breath-work—into one step-by-step introduction.
CBRT provides the most cost-effective way of educating lay and professional groups in the full spectrum of mind/body research and contemplative skills.
---
Would you like to learn, practice, and be certified to teach the only proven contemplative training that introduces participants to mindfulness, compassion, imagery, and breath-work in one complete program of stress-reduction, self-healing, and mind/body well-being?
---
Become a Certified CBRT Teacher
You can become a Nalanda Institute Certified CBRT Teacher by joining us in two transformational steps:
Step 1: Join our 6-month (34.5 hour) live online Level I Teacher Training (Certificate)
Step 2: Continue onto our 3-month Level II Teacher Training Practicum with group supervision and a 1-on-1 faculty coach
---
The Training
The level I Teacher Training includes:

23 ninety-minute live, interactive online video class meetings with Dr. Joe Loizzo and co-facilitators Fiona Brandon, MFT and Moustafa Abdelrahman, MBA (classes are recorded for make-up and review)
In-class interactive breakout sessions for meditation and content teach-backs
In-class interactive content and meditation group discussion sessions
A comprehensive Teacher Training website with:

Access to a complete series of instructional videos
A CBRT student manual and CBRT teacher manual
A full series of audio guided meditation files to reinforce your home practice
Chapters and articles to stimulate deeper learning
Access to a sample CBRT student website
LEVEL II TEACHER TRAINING INCLUDES:
3 ninety-minute live, interactive online Zoom group consultation meetings (meetings are recorded for make-up and review)
In-class supervision in designing and teaching a full 8-module CBRT
1 individual supervision meeting with one of the core faculty to support you as a CBRT teacher
Access for your student cohort to a comprehensive student website with:

A complete series of instructional videos
A CBRT student manual
A full series of audio guided meditation to reinforce home practice
Readings to stimulate deeper learning
---
For those interested in Level II only, please contact Fiona Brandon
---
Learn
Students who take this Teacher Training course will:
Learn to explain in clear, simple terms how current neuropsychology shows the power of contemplative methods to turn the self-enclosed processing of stress and trauma into the prosocial processing that fuels open engagement and resilience at all levels of mind and brain.
Learn to define and explain in clear, simple terms: the nature of stress and the four phase cycle of stress and trauma; mindfulness and its four scopes of practice; compassion and its four practices and levels; resilience along with its four progressive states and traits.
Learn to explain and guide eight progressive practices of mindfulness and compassion, along with a series of coordinated breath and posture practices that help the autonomic nervous system support the process of contemplative stress-reduction, self-healing and building resilience.
Learn how to transform a contemplative skills learning group into an emotionally open and caring community that can spark and sustain the growth of each participant towards greater well-being, engagement, and purpose.
Learn how to integrate contemplative practice into your life and work to deliver Compassion-Based Resilience Training—CBRT—to groups large and small, whether in healthcare, education, business, or community service settings.
---
Teacher Training Curriculum
The CBRT curriculum teaches the full spectrum of research-based insights and time-tested self-regulation skills in eight modules, each of which is the subject of one of the monthly online class meetings:
Module I: Embracing Suffering with Body Mindfulness
Bringing mindful awareness to our breathing body enables us to reconnect with our inner lives, to embrace the experience of being in a sensitive body, vulnerable to pleasure and pain, and to begin releasing the survival habits of stress, trauma, and reactivity.
Module II: Stopping Reactive Habits with Mindful Sensitivity
Staying in touch with the raw feel of our inner lives with mindful sensitivity helps us maintain balanced awareness through the ups, downs, and plateaus of pleasant, painful, and neutral experience, to anticipate reactivity, and to replace the urge to avoid or crave with the ease of acceptance and care.
Module III: BREAKING THE CYCLE OF STRESS WITH MINDFUL AWARENESS
Deep mindfulness of mind trains us to cut through the mesh of reactive habits and stress instincts that normally block the full openness and clarity of our human mind. It empowers us to own and awaken the boundless potential for learning, unlearning, freedom and creativity that lies dormant in all of us.
Module IV: Mindful Insight: The Lifelong Path of Self-Healing
In mindful insight we apply our open mind to expose and change the mindless habits of thinking, feeling, and acting that shape our unconscious mindset, empowering our inner therapist to cut the roots of reactivity and grow proactive new ways of being in the world.
MODULE V: DISARMING SOCIAL BIAS AND REACTIVITY WITH EQUAL EMPATHY
Bringing mindful insight to our experience of others helps us expose and remove the worst-case biases and reactive emotions that make our social interactions needlessly stressful and block the equal empathy we need to feel safely connected and caring with all beings, close, neutral, and far.
MODULE VI: HEALING REACTIVE EMOTIONS AND BELIEFS WITH SELF-COMPASSION
As we learn to view our confused childhood selves with a wise, caring mind, we begin to see through our worst-case sense of self and world, and to reparent ourselves one breath at a time by replacing reactive emotions and self-limiting beliefs with the mature insight and care our hearts need to heal, grow, and change.
MODULE VII: CULTIVATING PROSOCIAL EMOTIONS WITH WISE GIVE AND TAKE
Once we learn to take care and give love to ourselves, we experience our stressed interactions with others—close, neutral, and far—as the interplay of our own confused childhood mind with theirs. We then naturally widen our circle of care and love, empowering ourselves to engage others and our larger world in a more meaningful, caring and effective way.
MODULE VIII: EMBODYING A RESILIENT SELF AND LIFE WITH CARING IMAGERY
Given the complex challenges of life in our digital age, now more than ever we need to harness our creative imagination and energy to a proactive vision of thriving sustainably with others in a more caring world. Re-envisioning our lives through the eyes of empowering mentors and tapping the inspiring chemistry of altruism can awaken the caring resolve we need to shape a more resilient self, life, and planet earth.
---
For those interested in Level II only, please contact Fiona Brandon
---
Who is This Teacher Training For?
Anyone seeking to integrate contemplative practice more effectively into their work, by developing the science-based language and meditative teaching skills to quickly introduce mainstream groups to the full range of human contemplative insights and arts.
Health workers of all disciples—social workers, psychologists, nurses, mental health counselors, physicians, palliative care workers, art therapists—as well as educators, school counselors and administrators, executive coaches, organizational consultants, human resource professionals, faith-based counselors and ministers, community workers and lay caregivers—all are encouraged to apply.
Participants are required to have at least two years of continuous contemplative practice of any kind, including mindfulness, loving-kindness and compassion, TM, the relaxation response, visualization, Hatha Yoga, Kundalini Yoga, Dzog-chen, Mahamudra, Vedanta, Tantra, Tai-chi, Qi-gong, Orthodox Heart Prayer, Christian Spiritual Exercises, Sufi meditation, Jewish contemplation, Kabbalah, Kirtan and Indigenous chanting.
---
Join us to deepen and broaden your impact by mastering the most complete and cost-effective evidence-based training available to teach people from all walks of life the full spectrum of contemplative insights and skills we need to thrive in our interdependent age.
---
Study Formats
Lecture and Discussion
Breakout Group Sessions
Self-Study and Assigned Readings
Meditation Home Practice
Meditation Teach-Backs with Peers
---
Certification
Level I: Those students who successfully complete the Level I program will be awarded a Certificate of Completion as Level I Teachers, which qualifies them to go on to…
Level II: Those students who join the Level II training (either right after Level I or at some later date), and who receive supervision to independently organize and teach all eight modules of CBRT to a small group, will be awarded a Certificate of Completion as a Level II CBRT Teacher and will be eligible to join the certified CBRT Teacher's network and offer formal CBRT trainings with the support of the Nalanda Institute comprehensive CBRT student website.
---
The Certified Teacher Network
The Certified Teacher Network includes:
A yearly retreat for CBRT teachers
A training website with research articles and study aids including student and teacher manuals
Instructional videos
A full series of guided meditations
Access to a Google drive with a range of guidelines and materials to promote your CBRT trainings
Access to a complete CBRT student website with instructional videos and a manual to support your teaching and your students' learning
A calendar on the Nalanda Institute website to help promote your trainings
Access to CBRT core faculty for ongoing support
---
Course Schedule
The Level I training consists of 23 live, interactive online classes held weekly, including lecture classes, group practice-discussion sessions and small-group teach-back sessions. The Level II training consists of 3 live, interactive group supervision sessions held monthly, and 1 individual coaching session to-be-scheduled with one of the core faculty.
All classes are held Wednesday evenings, 6:30–8:00pm, ET (3:30–5:00pm, PT, 10:30pm – 12:00am, GMT)
Level I: May 26–October 27, 2021
Level II: November 3, 2021–January 12, 2022
---
Tuition
$1250 for the Level I Training and Certification
$1750 for Level I and Level II (combined) Training and Certification (includes additional supervision program)
$500 for Level II Supervision/Certification only (open only to students from prior Teacher Trainings)
For those interested in Level II only, please contact Fiona Brandon
---
More About CBRT and Dr. Joe Loizzo
Compassion-Based Resilience Training (CBRT) and CBRT Teacher Training are programs of the Nalanda Institute for Contemplative Science.
CBRT was developed by Nalanda Institute Director and Founder Joe Loizzo, MD, PhD, in 1998, by integrating timeless techniques of contemplative self-regulation from India and Tibet with contemporary breakthroughs in neuroscience, positive psychology, and optimal health.
The CBRT program, led by Dr. Loizzo, has been offered continuously since 1998 at New York Hospital, and the University Hospitals of Columbia and Cornell. It has also been offered at a range of New York City area schools and businesses including the Calhoun School, Rebecca School, Appnexus, and the NY Public Library.
Dr. Loizzo has conducted four published studies of its efficacy. Research studies conducted at Weill Cornell Medicine and Albert Einstein College of Medicine with women recovering from breast cancer found that CBRT reduces biomarkers of stress, improves quality of life, lowers social-emotional and cultural role stress, enhances resilience and overall functioning, and markedly decreases post-traumatic symptoms including intrusive thinking and traumatic avoidance. Ongoing studies of the training are underway.
Joseph Loizzo, MD, PhD, is a contemplative psychotherapist, Buddhist scholar, and author with over four decades' experience integrating Indo-Tibetan mind science and healing arts into modern neuropsychology, psychotherapy, and clinical research. He is founder and director of the Nalanda Institute for Contemplative Science, an assistant professor of psychiatry at Weill Cornell Medical College, and a clinician in private practice in Manhattan.
---
Our Facilitators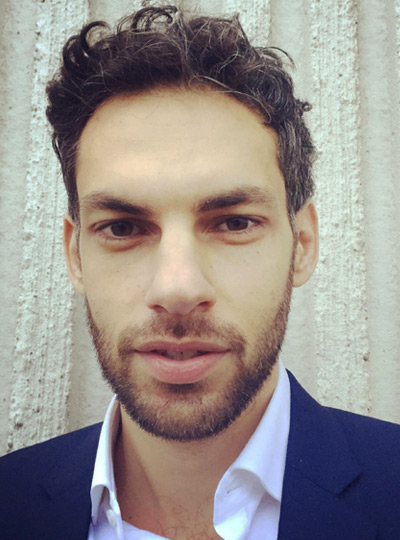 Moustafa Abdelrahman, MBA, is a meditation teacher and Contemplative Therapist. He is certified by the University of Toronto as an Applied Mindfulness Meditation Specialist and holds a Certificate in Contemplative Psychotherapy from Nalanda Institute/Diploma from the Institute of Traditional Medicine. Abdelrahman teaches a variety of mindfulness certificate courses at the School of Continuing Studies at the University of Toronto and has facilitated mindfulness workshops for a wide range of corporate and nonprofit organizations, including the Centre for Addiction and Mental Health and Sunnybrook Health Sciences Centre. He is a Senior Teacher for the Meditation Teacher Training at X-Hale Meditation & Wellness Centre and leads the Mindfulness Meditation program at the 519, a City of Toronto agency supporting the LGBTQ2S communities.
Fiona Brandon, MA, MFT, is a psychotherapist in private practice who draws upon Buddhist psychology, depth psychology, expressive arts therapy, dream imagery, and sensorimotor psychotherapy in her work with adults and couples. Brandon is a graduate of the Masters program in Counseling Psychology from the Pacifica Graduate Institute. Her research focused on the meditative practice of authentic movement, the use of symbols, and dream imagery in psychotherapy. She has taught mindfulness practices at the UCSF Chronic Pelvic Pain Center and has been a teaching assistant at both the California Institute of Integral Studies and the Pacifica Graduate Institute.
---
Questions?
If you have any questions about CBRT Teacher Training or want to know if this is the right program for you, feel free to contact Fiona Brandon at fiona@nalandainstitute.org
.