Nalanda Institute for Contemplative Science
Contemplative Psychotherapy Program Switzerland
The Mindfulness Year Begins Fall 2021
Nalanda Institute's two-year Contemplative Psychotherapy Program integrates mindfulness and compassion-based meditation practices and Buddhist psychology with contemporary psychotherapy and neuropsychology. The program spans 2 years — one devoted to Compassion and the other to Mindfulness. Students may start in either year. This fall marks the beginning of the Mindfulness Year in Switzerland, in partnership with Landguet Ried, a center for mindful living in Konez, Switzerland.
Our faculty is comprised of leading Buddhist scholars, practitioners, world-class meditation teachers, pioneering mindfulness and compassion researchers, and renowned clinicians. The program is led by Drs. Joe Loizzo and Pilar Jennings. Our esteemed meditation experts are Sharon Salzberg and Robert Thurman. Guest faculty include Lama Rod Owens, Rick Hanson, Jasmine Syedullah, Christopher Germer, Paul Fulton, Ethan Nichtern and others.
Join us starting October 22nd!
---
The deadline to apply is October 15th…apply today!
---
Who is This Training For?
Social workers, mental health counselors, psychologists, psychiatrists, psychiatric nurses, physicians, creative arts therapists, educators, graduate students, and other professionals in the helping professions are encouraged to apply.
---
The Program
The curriculum is taught over two years. One year is dedicated to Mindfulness-based Psychotherapy and the other in Compassion-based Psychotherapy. Participants may enter the program in either year. This fall marks the start of the Mindfulness Year in Switzerland.
The entire course and retreats will be taught in English. Some of the curriculum core texts will be provided in German. Further, the Swiss local Director, Diego Hangartner, will assist participants with any language-related issues during the course and in-between sessions.
About
This year, the Mindfulness Year, provides a comprehensive foundation for integrating contemplative psychology, meditation practice and socially engaged ethics into contemporary psychodynamic, cognitive-behavioral, object relational, interpersonal, family-systems and somatic therapies and related caregiving fields. Areas of study include:
foundations of Buddhist psychology and ethics
fourfold mindfulness, loving kindness, and self-compassion practices
traditional and contemporary models of stress and trauma
the neuroscience of meditation, plasticity and memory reconsolidation
clinical applications of mindfulness, loving kindness, and self-compassion
unlearning implicit bias, developing radical acceptance and positive social engagement
contemplative psychotherapy: mindfulness-based methods and integrative nuances
meditation practicum: video instruction with Sharon Salzberg and supervision from Joe Loizzo, Diego Hangartner and Rahshaana Green
Schedule
Due to COVID-19, the year will begin with an online retreat with Joe Loizzo and Diego Hangartner, October 22–24, 2021.
The Switzerland program is a hybrid learning experience. For each of the 30 weeks throughout the year, students independently watch video lectures online by our core faculty and guest speakers (including Lama Rod Owens, Sharon Salzberg, Rick Hanson, Jasmine Syedullah, Christopher Germer, Paul Fulton, and Ethan Nichtern), maintain a daily meditation practice, and read required texts.
Every two weeks (on Tuesdays from 6:00–7:30 pm CET), students gather for a video conference that includes discussion, meditation, and case consultation. These conferences are facilitated by Joe Loizzo, Diego Hangartner and Rahshaana Green.
There is also an intersession retreat led by Joe Loizzo, Pilar Jennings and Diego Hangartner March 18–20, 2022 held at the Landguet Reid Center for Mindful Living. The Spring retreat will be held online if the cohort is not able to meet in person due to restrictions in place because of COVID-19.
Students work on a capstone project throughout the year.
FAQ
Read the Frequently Asked Questions about the Mindfulness Year, 2021–2022, in Switzerland.
Details
Tuition is 3,100 CHF / $3,400 USD per year and includes retreats and materials. Tuition does not include accommodations or food for the retreats. The deadline for application is October 15, 2021.
Additional Information
View our website for general information about the program. Or contact Contemplative Psychotherapy Program Switzerland Co-Director, Rahshaana Green.
---
The deadline to apply is October 15th…apply today!
---
What People are Saying
Attending the Nalanda Institute's Contemplative Psychotherapy Program has been a rich and rewarding experience. Not only did I deepen and concretize my understanding of Buddhist thought as it applies to clinical work, but I also made lasting friendships with other like-minded clinicians. The sense of community they provide feels like a warm embrace.
—Debra Rosenzweig, PhD, Clinical Psychologist
And from one of our distance learning students:
I can't find words to explain how important this journey has been for me. My spiritual and professional growth has been like a flower growing slowly and steadfastly toward the sun. My experience with the people I work with has completely changed. Now I'm able to receive their struggles like a gift and together we can embark on our specific and enthusiatic path toward the awareness of interdependence.
—Giulia Mellacca, Psychologist
---
Meet Our Core Faculty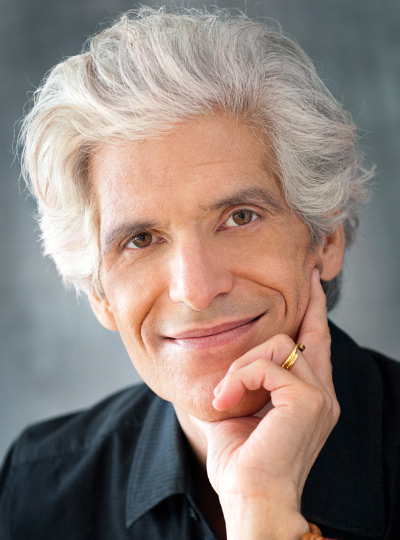 Joe Loizzo, MD, PhD is a Harvard-trained contemplative psychotherapist, Buddhist scholar, and author with over four decades experience integrating Indo-Tibetan mind science and healing arts into modern neuropsychology, psychotherapy, and clinical research. He is founder and director of the Nalanda Institute, an assistant professor of psychiatry at Weill Cornell Medical College, and a clinician in private practice in Manhattan. Joe is the author of numerous scholarly review articles on contemplative neuropsychiatry and psychotherapy. He is the author of the comprehensive textbook, Sustainable Happiness: The Mind Science Of Well-Being, Altruism, and Inspiration. He is executive editor of Advances in Contemplative Psychotherapy: Accelerating Healing and Transformation, a groundbreaking collection of essays by pioneers of the fast-emerging and highly promising new field of contemplative psychotherapy.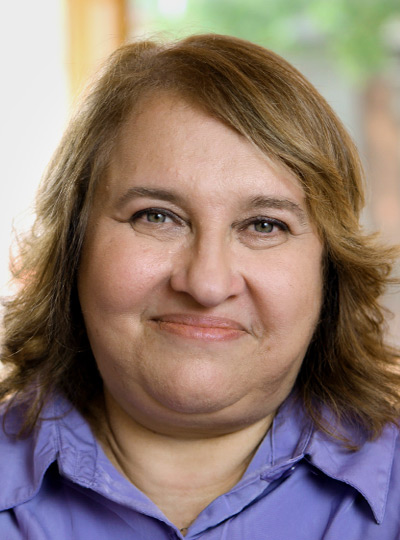 Sharon Salzberg is a meditation teacher, author, and a co-founder of the Insight Meditation Society in Barre, Massachusetts. She is one of the most prominent Buddhist meditation teachers in the West and has been teaching and leading meditation retreats around the world for over three decades. Her writings have appeared in numerous publications, including Time, Yoga Journal, Tricycle, Buddhadharma, Lion's Roar, and numerous anthologies. She is the author of ten books, including Love Your Enemies: How to Break the Anger Habit & Be a Whole Lot Happier (co-authored with Robert Thurman), and Real Love: The Art of Mindful Connection.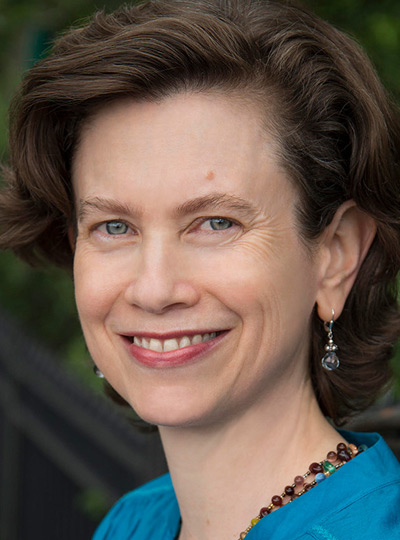 Pilar Jennings, PhD is a psychoanalyst focused on the clinical applications of Buddhist meditation who has been working with patients and their families through the Harlem Family Institute since 2004. She was awarded her PhD in Psychiatry and Religion from Union Theological Seminary, a Masters in medical anthropology from Columbia University, and a Bachelors in interdisciplinary writing from Barnard College of Columbia University. Dr. Jennings is the author of Mixing Minds: The Power of Relationship in Psychoanalysis and Buddhism and To Heal a Wounded Heart: The Transformative Power of Buddhism and Psychotherapy in Action. Currently, she is a researcher at the Columbia University Center for Study of Science and Religion and Co-chair of the Columbia Faculty Seminar on the Memory and Savery, where she explores the intergenerational transmission of trauma.
Rahshaana Green, MBA, PMP, RYT is the Co-Director the Contemplative Psychotherapy Program in New York City and Switzerland; and is the Director of Equity and Strategic Partnerships. She is a coach and business consultant with expertise in Business Development, Marketing, and Strategy in Healthcare and Science. She is also a yoga/meditation teacher specialized in working with injured, aging, and perinatal clients. Green received her BA in Biophysical Chemistry from Dartmouth College, her MBA from University of Texas-Austin, and her foundational yoga training with Ana Forrest. She teaches mindfulness and compassion through meditation and yoga to corporate, group, and private clients and is passionate about empowering others to cultivate well-being and resilience.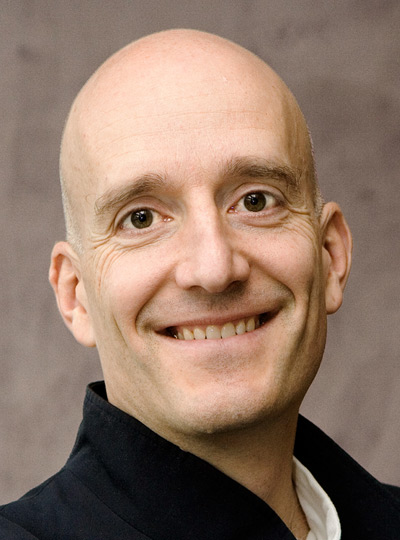 Diego Hangartner,PhD, PCC is a clinical pharmacologist and certified coach (PCC), using neuroscientific, performance and clinical scientific insights, combining them to strengthen mental fitness and wellbeing. He spent many years at the Institute of Buddhist Dialectics in India, studying, translating and publishing several Tibetan works, and organized many large events with His Holiness the Dalai Lama in Asia, Europe and the USA. Diego was COO of Mind and Life Institute in the US and co-founder and director of Mind and Life Institute in Europe until 2015. Today, he continues his research and teaching with the Max Planck Institute, The Swiss Federal Institute of Technology, Zürich University of Applied Sciences, and is a lecturer at the Business School of the University St.Gallen. He is the Co-Director of the Contemplative Psychotherapy Program Switzerland.
---
The deadline to apply is September October 15th…apply today!
---