Nalanda Institute for Contemplative Science
Contemplative Psychotherapy Program / Fall 2019
Nalanda Institute's two-year Contemplative Psychotherapy Program integrates mindfulness and compassion-based meditation practices and Buddhist psychology with contemporary psychotherapy and neuropsychology.
Our faculty is comprised of leading Buddhist scholar-practitioners, pioneering meditation researchers, renowned contemplative clinicians and community activists. The program is led by Dr. Joe Loizzo, Dr. Pilar Jennings, NY Program Director Helen Park, SF Program Director Fiona Brandon, and Program Facilitator Geri Loizzo. Our esteemed meditation experts are Sharon Salzberg, Robert Thurman, and Scott Tusa along with a series of esteemed guest speakers (see below).
This Fall, the program starts anew in both New York City and San Francisco.
Join us starting this September!
The Program
The curriculum is taught over two years. One year is dedicated to Mindfulness-based Psychotherapy and the other in Compassion-based Psychotherapy. Participants may enter the program in either year. This fall marks the start of the Mindfulness Year in San Francisco and the Compassion Year in New York.
Who is This Training For?
Psychotherapists of all disciplines—psychologists, psychoanalysts, psychiatrists, social workers, nurses, and mental health counselors—as well as integrative health providers, creative arts therapists, coaches, human resource professionals, educators, yoga teachers, consultants, social entrepreneurs and others in the helping fields are all encouraged to apply.
---
Find out more about each location:
---
Mindfulness Year / New York City
The Mindfulness Year provides a solid foundation for integrating contemplative psychology and meditation practice into contemporary cognitive, dynamic, relational, interpersonal, and intersubjective therapies, coaching, education and related fields. Areas of study include:
Continue Reading Mindfulness Year / NYC
history of Buddhism and Buddhist psychology
fourfold mindfulness, loving kindness, and self-compassion practices
traditional and contemporary models of stress and trauma
the neuroscience of meditation, plasticity and memory reconsolidation
clinical applications of mindfulness, loving kindness, and self-compassion
unlearning implicit bias, developing radical acceptance and prosocial engagement
contemplative psychotherapy: mindfulness-based methods and integrative nuances
meditation practicum: instruction and group supervision with Sharon Salzberg and Scott Tusa
Overview
The New York City program consists of live retreats and live classes held at Menla Mountain Retreat and Tibet House US, as well as a distance learning option for those residing outside of the area. The program is led by Dr. Joe Loizzo, Dr. Pilar Jennings, Director Helen Park and Facilitator Geri Loizzo. Our meditation experts this year are Sharon Salzberg and Scott Tusa. Guest faculty include Chris Germer, Jonathan Kaplan, Erin Olivo, Rev. angel Kyodo williams, Leslie Blackhall, Sonia Sequeira, Sebene Selassie, Paul Fulton, and Ethan Nichtern.
Schedule
The New York City program begins on September 5 – 8, 2019, with a 4-day weekend at Menla Mountain retreat in Phoenicia, New York, where core faculty, Dr. Joe Loizzo, Dr. Pilar Jennings, Helen Park and Geri Loizzo provide intensive instruction in the foundations of Buddhist contemplative psychology and mindfulness meditation.
Semesters are comprised of weekly classes on Thursday evenings from 6 – 9pm at Tibet House US and other venues. Classes typically start with a guided meditation and group discussion leading into the weekly lecture. A bi-monthly live online group supervision is available for clinicians, and a weekly live online practice field is available to help participants deepen their practice and experiential learning. An annual concluding dinner in New York City celebrates classmates' capstone projects.
Distance Learning
Distance learning for the New York program includes access to the audio and video recordings of each class (posted 4 days after the live class) on our secure student portal, bi-monthly live interactive Distance Learners' and Clinical Supervision conferences hosted by Joe Loizzo and Helen Park, as well as a weekly live interactive online Practice Field. In order to be eligible for the certificate, students must complete all the requirements for live participation, as well as attend the Distance Learners' Conferences.
FAQ
Please read our New York FAQ for more information.
Tuition
Tuition for in-person participation is currently $5,500 per year. Tuition for the distance learning option is $4,500 per year. Tuition includes retreat expenses. A small number of scholarships and flexible payment options are available based on financial need.
Please note that no refunds or credits will be issued once classes begin on September 12, 2019.
Application Information
Applications (for both in-person and distance learning) are currently being accepted for the Fall 2019 – Spring 2020 Mindfulness-Based Contemplative Psychotherapy Program. Enrollment is limited so apply now.
Contact
For additional information, please contact Helen Park, Director, New York CPP.
---
Compassion Year / San Francisco
The Compassion Year provides a solid foundation for integrating the social psychology and compassion practices of the Nalanda tradition into contemporary self-psychology, narrative, somatic, gestalt and transformational therapies, coaching, education and related fields. Areas of study include:
Continue Reading Compassion Year / SF
foundations of Buddhist systems theory and social psychology
transforming the mind for compassionate social engagement
the neuropsychology of attachment trauma, implicit bias and social stress-reactivity
fourfold compassion practice, role-modeling imagery and breath-body flow practice
transforming the unconscious mind and nervous system for embodied social engagement
the neuropsychology of transformational affects, polyvagal theory, and flow states
compassion-based therapies, embodied therapies, and integrative nuances
meditation practicum: instruction and group supervision with Robert Thurman and Scott Tusa
Schedule / Hybrid Distance Learning
The year begins with an in-person retreat in September 20 – 22, 2019 at the San Francisco Zen Center (SFZC) with Joe Loizzo and Fiona Brandon.
The San Francisco program is a hybrid learning experience. For each of the 30 weeks throughout the year, students independently watch video lectures online by our core faculty and guest speakers (including Ethan Nichtern, Sebene Selassie, Robert Thurman, Rev. angel Kyodo williams, Diana Fosha, Lama Rod Owens, Zoran Josipovic and Tara Brach), maintain a daily meditation practice, and read required texts.
Every two weeks (on Wednesdays from 9:00 – 10:30 am PST), students gather for a video conference that includes discussion, meditation, and case consultation. These conferences are facilitated by Fiona Brandon and Joe Loizzo.
There is also an in-person intersession retreat led by Pilar Jennings February 22–23, 2020 held at the SFZC.
Students work on a capstone project throughout the year.
FAQ
Please read our San Francisco FAQ for more information.
Tuition
Tuition is $4,000 per year and includes 2 live non-residential retreats and materials. CE credits are available for this program. Applications are currently being accepted and enrollment is limited, so apply now.
Contact
For additional information, please contact Fiona Brandon, Director of the San Francisco Contemplative Psychotherapy Program.
---
What People are Saying
Attending the Nalanda Institute's Contemplative Psychotherapy Program has been a rich and rewarding experience. Not only did I deepen and concretize my understanding of Buddhist thought as it applies to clinical work, but I also made lasting friendships with other like-minded clinicians. The sense of community they provide feels like a warm embrace.
—Debra Rosenzweig, PhD, Clinical Psychologist
And from one of our distance learning students:
I can't find words to explain how important this journey has been for me. My spiritual and professional growth has been like a flower growing slowly and steadfastly toward the sun. My experience with the people I work with has completely changed. Now I'm able to receive their struggles like a gift and together we can embark on our specific and enthusiatic path toward the awareness of interdependence.
—Giulia Mellacca, Psychologist
---
---
Meet Our Core Faculty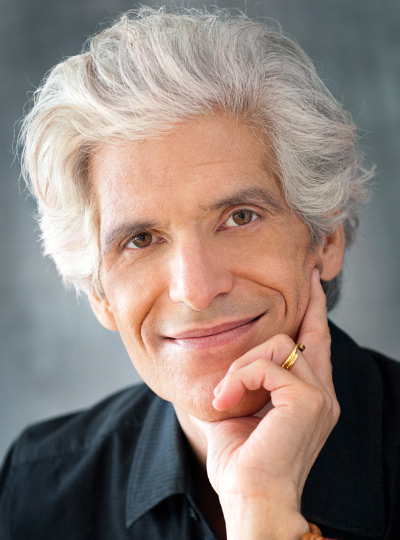 Joe Loizzo, MD, PhD is a Harvard-trained contemplative psychotherapist, Buddhist scholar, and author with over four decades experience integrating Indo-Tibetan mind science and healing arts into modern neuropsychology, psychotherapy, and clinical research. He is founder and director of the Nalanda Institute, an assistant professor of psychiatry at Weill Cornell Medical College, and a clinician in private practice in Manhattan. Joe is the author of numerous scholarly review articles on contemplative neuropsychiatry and psychotherapy. He is the author of the comprehensive textbook, Sustainable Happiness: The Mind Science Of Well-Being, Altruism, and Inspiration. He is executive editor of Advances in Contemplative Psychotherapy: Accelerating Healing and Transformation, a groundbreaking collection of essays by pioneers of the fast-emerging and highly promising new field of contemplative psychotherapy.
Helen Park, LMSW, MFA, is a clinical social worker specializing in integrative and holistic therapeutic approaches for children, couples, and families. She received her MSW from New York University and MFA from University of California Santa Cruz. Park also completed Nalanda Institute's Contemplative Psychotherapy Program and is currently its director. She serves as faculty for Nalanda Institute's Mindful Families & Schools Program, as well as spearheading the Radical Compassion Project with co-director Geri Loizzo. Park also works with the Ackerman Institute for the Family as an Intake Coordinator, an Extern in the postgraduate training program, and an Extern Associate for Ackerman's Foster Care and Adoption Project. She also provides mentoring for couples and families in mindfulness meditation as a relational practice.
Fiona Brandon, MA, MFT, is a psychotherapist in private practice who draws upon Buddhist psychology, depth psychology, expressive arts therapy, dream imagery, and sensorimotor psychotherapy in her work with adults and couples. Brandon is a graduate of the Masters program in Counseling Psychology from the Pacifica Graduate Institute. Her research focused on the meditative practice of authentic movement, the use of symbols, and dream imagery in psychotherapy. She has taught mindfulness practices at the UCSF Chronic Pelvic Pain Center and has been a teaching assistant at both the California Institute of Integral Studies and the Pacifica Graduate Institute.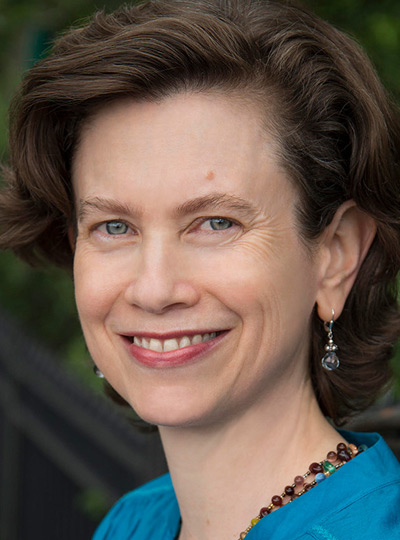 Pilar Jennings, PhD, is a psychoanalyst focused on the clinical applications of Buddhist meditation who has been working with patients and their families through the Harlem Family Institute since 2004. She was awarded her PhD in Psychiatry and Religion from Union Theological Seminary, a Masters in medical anthropology from Columbia University, and a Bachelors in interdisciplinary writing from Barnard College of Columbia University. Dr. Jennings is the author of Mixing Minds: The Power of Relationship in Psychoanalysis and Buddhism and To Heal a Wounded Heart: The Transformative Power of Buddhism and Psychotherapy in Action. Currently, she is a researcher at the Columbia University Center for Study of Science and Religion and Co-chair of the Columbia Faculty Seminar on the Memory and Savery, where she explores the intergenerational transmission of trauma.
Scott Tusa is a Buddhist teacher based in Brooklyn. He teaches meditation and Buddhist psychology nationally in both group and one-to-one settings, and supports Tsoknyi Rinpoche's Pundarika Sangha as a practice advisor. He trained in Buddhist philosophy and meditation with some of the greatest living masters since his early twenties, including Lama Zopa Rinpoche, Tsoknyi Rinpoche, and Tulku Sangag Rinpoche. Ordained by His Holiness the Fourteenth Dalai Lama, he spent nine years as a Buddhist monk, with much of that time engaged in solitary meditation retreat and study in the United States, India, and Nepal.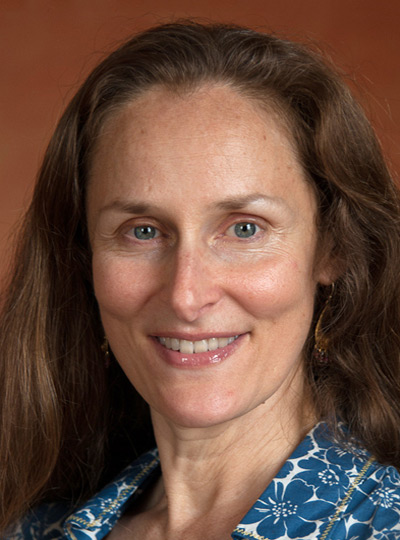 Geri Loizzo is Nalanda Institute's Director of Programming and Director of the Mindful Families & Schools Program. She is also a meditation faculty member and has served on the Institute's board of directors since 2007. She's had a regular practice of Hatha Yoga since 1982 and since 2006 has studied with Nalanda Institute Yoga Faculty, Mary Reilly Nichols. In addition, Loizzo has been studying and practicing Tibetan meditation since 1999, and has been leading weekly morning meditations at the Institute since 2011. Her mentors include Khyabje Gelek Rimpoche, Venerable Robina Courtin, and Kathleen McDonald.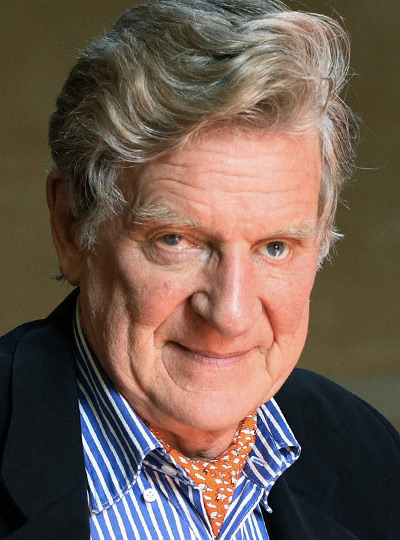 Robert Thurman, PhD, is a recognized worldwide authority on religion and spirituality, Asian history, world philosophy, Buddhist science, Indo-Tibetan Buddhism, and His Holiness the Dalai Lama. He is the Jey Tsong Khapa Professor of Indo-Tibetan Buddhist Studies in the Department of Religion at Columbia University, President of the Tibet House U.S., Spiritual Director of Menla, and President of the American Institute of Buddhist Studies. Dr. Thurman received his PhD from Harvard and has studied extensively with many top Tibetan Lamas including His Holiness the Dalai Lama. Dr. Thurman is the author of many books, including The Central Philosophy of Tibet, The Jewel Tree of Tibet, and, most recently, with William Meyers and Michael Burbank, Man of Peace: The Illustrated Life Story of the Dalai Lama of Tibet.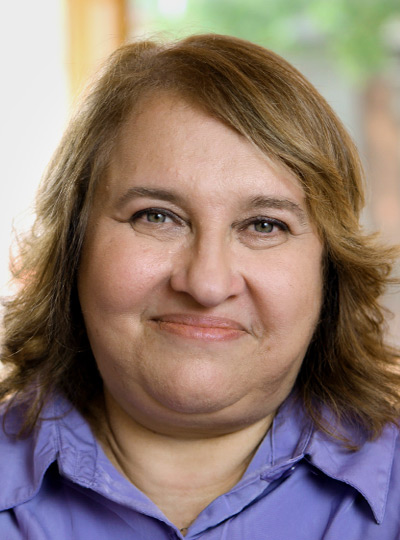 Sharon Salzberg is a meditation teacher, author, and a co-founder of the Insight Meditation Society in Barre, Massachusetts. She is one of the most prominent Buddhist meditation teachers in the West and has been teaching and leading meditation retreats around the world for over three decades. Her writings have appeared in numerous publications, including Time, Yoga Journal, Tricycle, Buddhadharma, Loin's Roar, and numerous anthologies. She is the author of ten books, including Love Your Enemies: How to Break the Anger Habit & Be a Whole Lot Happier (co-authored with Robert Thurman), and Real Love: The Art of Mindful Connection.
---
---