Nalanda Institute for Contemplative Science
Contemplative Psychotherapy Program:
Compassion Year in New York City
Nalanda Institute's Contemplative Psychotherapy Program integrates mindfulness and compassion-based meditation practices and Buddhist psychology with contemporary psychotherapy and neuropsychology. The program spans 2 years — one devoted to Compassion and the other to Mindfulness. Students may start in either year. This fall marks the beginning of the Compassion Year in New York City.
Our faculty is comprised of leading Buddhist scholars, practitioners, world-class meditation teachers, pioneering researchers, and renowned clinicians. The program is led by Drs. Joe Loizzo, and Pilar Jennings. For the Compassion year, our esteemed meditation expert is Robert Thurman. Guest faculty include Lobsang Rapgay, Lama Rod Owens, Diana Fosha, Stephen Porges, Ethan Nichtern, Scott Tusa, and others.
Join us starting September 11!
---

The deadline to apply has been extended to September 1st…apply today!
---
Who is This Training For?
Social workers, mental health counselors, psychologists, psychiatrists, psychiatric nurses, physicians, creative arts therapists, business coaches, educators, graduate students, and other professionals in the helping professions are encouraged to apply.
---
The Program
The curriculum is taught over two years. One year is dedicated to Mindfulness-based Psychotherapy and the other to Compassion-based Psychotherapy. Participants may enter the program in either year. This fall marks the start of the Compassion Year in New York.
About
A comprehensive foundation for integrating the social psychology and meditation practices of the Nalanda tradition into contemporary transpersonal and self-psychology, narrative, somatic, and gestalt therapies. Areas of study and practice include:
transforming the mind for social engagement
self-analysis and self-compassion
giving-and-taking
role-modeling imagery and embodied openness for self-transformation
visualization and breath work
embodied awareness practice
meditation practicum: instruction and supervision with Robert Thurman and core faculty
Schedule
The year begins with an opening retreat from September 11, 12 and 13, with Joe Loizzo, Pilar Jennings and core faculty. There is also  an intercession retreat mid-January.
The rest of the year is comprised of 30 weekly classes on Thursday evenings from 6–8:30pm. Evening classes generally begin with guided meditation and group discussion, leading into the weekly lecture/discussion presented by our core faculty and guest lecturers (guests include Lobsang Rapgay, Lama Rod Owens, Diana Fosha, Stephan Porges, Ethan Nichtern, Scott Tusa, and others).
This year we expect our retreats and classes to be held not in-person as usual but live online, as we anticipate that social distancing will still be needed due to the Covid-19 pandemic.
Students work on a capstone project throughout the year, as well as teach-backs in which participants gain vital experience offering teachings and guiding meditation for peers. A celebration marks the end of the year when students present their projects — we hope that our traditional graduation dinner at Tibet House will be possible by then.
In addition, we offer monthly Supervision meetings, as well as a weekly, student led practice field designed to discuss the integration and application of meditation in one's daily life. Alumni are also invited to participate in the practice field, as well as the intercession retreat, graduate panels and selected guest lectures, to help sustain ongoing learning and community.
FAQ
Read the Frequently Asked Questions about our Fall 2020 offering in New York City.
Details
Tuition is $4,000 for each year — 9 months of live weekly online retreats, classes, supervision, rigorous curriculum, projects, and possible limited in-person participation (pending any prudent COVID-19 social distancing protocols that may be in place). The deadline for application is September 1, 2020.
Additional Information
View our website for general information about the program. Read the FAQ. Or contact our CPP NYC directors at cppnyc@nalandainstitute.org
---

The deadline to apply has been extended to September 1st…apply today!
---
What People are Saying
Attending the Nalanda Institute's Contemplative Psychotherapy Program has been a rich and rewarding experience. Not only did I deepen and concretize my understanding of Buddhist thought as it applies to clinical work, but I also made lasting friendships with other like-minded clinicians. The sense of community they provide feels like a warm embrace.
—Debra Rosenzweig, PhD, Clinical Psychologist
And from one of our distance learning students:
I can't find words to explain how important this journey has been for me. My spiritual and professional growth has been like a flower growing slowly and steadfastly toward the sun. My experience with the people I work with has completely changed. Now I'm able to receive their struggles like a gift and together we can embark on our specific and enthusiastic path toward the awareness of interdependence.
—Giulia Mellacca, Psychologist
---
Meet Our Core Faculty
Ann Harper Campbell, MSN, MPH, NP, CYT, is a Nurse Practitioner in occupational health at The Rockefeller University, where she specializes in mindfulness-based approaches to wellness. Ann has been involved in contemplative practice for over 20 years, including as a Certified Yoga Teacher and a graduate of the Nalanda Institute Contemplative Psychotherapy Program. In addition to her clinical practice at Rockefeller integrating mindfulness as a fundamental pillar of wellness, she explores research areas including stress, mindfulness and gene expression within the Pathways to Awareness research group she founded with the late Bruce McEwan. A 2019–2020 Nalanda Institute Fellow in contemplative science research, Ann has a particular interest in the stress effects of racism and how we can counter racism as a public health challenge that impacts us all.
Contact: ann@nalandainstitute.org
Rahshaana Green, MBA, PMP, RYT is a business consultant with expertise in Business Development, Marketing, and Strategy in Healthcare and Science. She is also a yoga/meditation teacher specialized in working with injured, aging, and perinatal clients. Green received her BA in Biophysical Chemistry from Dartmouth College, her MBA from University of Texas-Austin, and her foundational yoga training with Ana Forrest. She is currently completing Nalanda Institute's Compassion-Based Resilience Teacher Training and is the Managing Director for the Contemplative Psychotherapy Program. She has taught mindfulness through meditation and yoga in corporate, group, and private settings and is passionate about empowering others to cultivate well-being and resilience.
Contact: rahshaana@nalandainstitute.org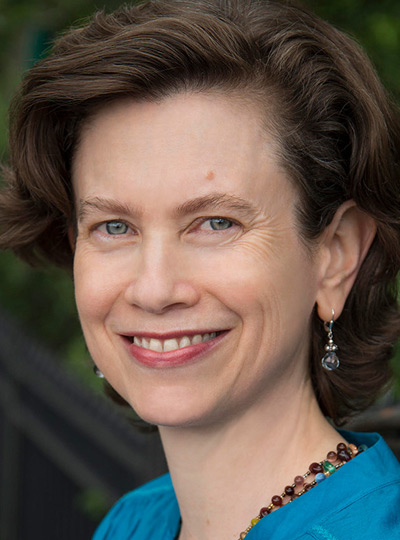 Pilar Jennings, PhD, is a psychoanalyst focused on the clinical applications of Buddhist meditation who has been working with patients and their families through the Harlem Family Institute since 2004. She was awarded her PhD in Psychiatry and Religion from Union Theological Seminary, a Masters in medical anthropology from Columbia University, and a Bachelors in interdisciplinary writing from Barnard College of Columbia University. Dr. Jennings is the author of Mixing Minds: The Power of Relationship in Psychoanalysis and Buddhism and To Heal a Wounded Heart: The Transformative Power of Buddhism and Psychotherapy in Action. Currently, she is a researcher at the Columbia University Center for Study of Science and Religion and Co-chair of the Columbia Faculty Seminar on the Memory and Savery, where she explores the intergenerational transmission of trauma.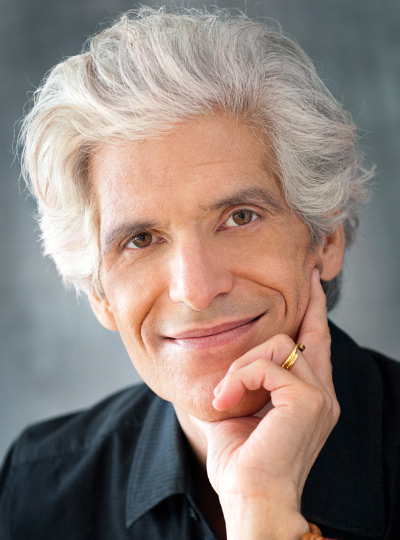 Joe Loizzo, MD, PhD is a Harvard-trained contemplative psychotherapist, Buddhist scholar, and author with over four decades experience integrating Indo-Tibetan mind science and healing arts into modern neuropsychology, psychotherapy, and clinical research. He is founder and director of the Nalanda Institute, an assistant professor of psychiatry at Weill Cornell Medical College, and a clinician in private practice in Manhattan. Joe is the author of numerous scholarly review articles on contemplative neuropsychiatry and psychotherapy. He is the author of the comprehensive textbook, Sustainable Happiness: The Mind Science Of Well-Being, Altruism, and Inspiration. He is executive editor of Advances in Contemplative Psychotherapy: Accelerating Healing and Transformation, a groundbreaking collection of essays by pioneers of the fast-emerging and highly promising new field of contemplative psychotherapy.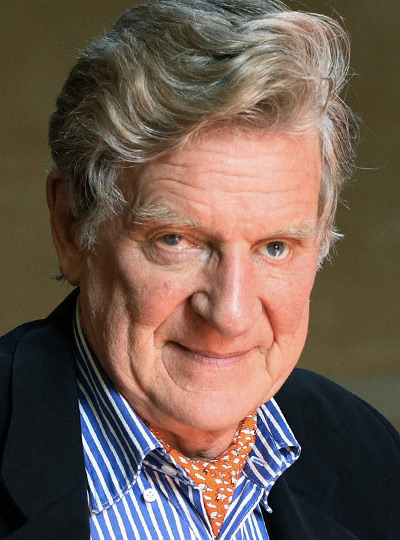 Robert Thurman, PhD, is a recognized worldwide authority on religion and spirituality, Asian history, world philosophy, Buddhist science, Indo-Tibetan Buddhism, and His Holiness the Dalai Lama. He is the Jey Tsong Khapa Professor of Indo-Tibetan Buddhist Studies in the Department of Religion at Columbia University, President of the Tibet House U.S., Spiritual Director of Menla, and President of the American Institute of Buddhist Studies. Dr. Thurman received his PhD from Harvard and has studied extensively with many top Tibetan Lamas including His Holiness the Dalai Lama. Dr. Thurman is the author of many books, including The Central Philosophy of Tibet, The Jewel Tree of Tibet, and, most recently, with William Meyers and Michael Burbank, Man of Peace: The Illustrated Life Story of the Dalai Lama of Tibet.
---

The deadline to apply has been extended to September 1st…apply today!
---