Nalanda Institute for Contemplative Science
Contemplative Psychotherapy Program
The Compassion Year begins October 2019 in Zaragoza, Spain
Welcome to a new edition of the Nalanda Institute's Contemplative Psychotherapy Program / The Compassion Year, in collaboration with our local partner, Dr. Javier García Campayo. The program takes place from October 2019 until June 2020.
The Compassion Year
This year includes two bilingual in-person retreats, biweekly online classes, and an annual conclusion meeting. The first retreat will take place from October 18th to the 20th and will be facilitated by Drs. Joe Loizzo and Javier García Campayo. The second retreat, from March 6th to the 8th, will be offered by Scott Tusa and Dr. García Campayo. Both retreats will take place in Zaragoza, Spain, and will be recorded for those participants who may not be able to attend in person. The year will conclude with a graduation celebration on June 3rd hosted by the directors of the program.
Course Details
Semesters consist of weekly class videos of about 2 hours recorded in New York with Spanish audio translations, bilingual weekly readings, and daily individual meditation practices. Additionally, there will be biweekly Wednesday online meetings from 7pm to 8:30pm with Dr. García Campayo and from 6pm to 7:30pm with Dr. Loizzo. These web meetings include group discussions and a guided meditation practice.
Curriculum
The topics studied in the Compassion Year include:
foundations of Buddhist systems theory and social psychology
transforming the mind for compassionate social engagement
the neuropsychology of attachment trauma, implicit bias and social stress-reactivity
fourfold compassion practice, role-modeling imagery and breath-body flow practice
transforming the unconscious mind and nervous system for embodied social engagement
the neuropsychology of transformational affects, polyvagal theory, and flow states
compassion-based therapies, embodied therapies, and integrative nuances
meditation practicum: instruction and group supervision with Robert Thurman and Scott Tusa
Enrollment
The annual registration fee is 2,200€ and includes Zaragoza retreats as well as all materials. We offer a limited number of scholarships and flexible payment options. Apply now!
Contact
For additional information, please contact Mar Aige
---
Meet Our Core Faculty
This year's faculty is led by of Dr. Joe Loizzo and Dr. Javier García Campayo, and includes Dr. Pilar Jennings, Dr. Robert Thurman, and Program Facilitators Geri Loizzo, Helen H Park, and Scott Tusa.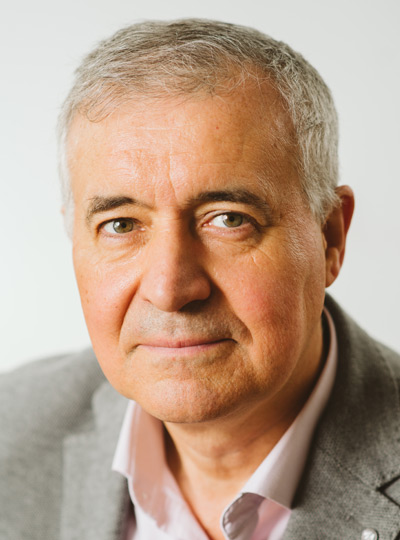 Javier García Campayo is a psychiatrist and psychotherapist. He trained at the Hospital Clínico in Zaragoza, Spain, and at the Universities of Manchester and Cambridge, United Kingdom, and McGill, Montreal, Canada. He is currently Professor in Psychiatry at the University of Zaragoza. He has been chairman of the Spanish Society of Psychosomatic Medicine. He is a visiting lecturer at universities in Spain (UNED, Alcalá de Henares, Basque Country) and abroad (Rochester in the USA and Sao Paulo in Brazil). He has written more than 200 scientific articles, a number of books and chapters in books, and takes part in the main Spanish and international scientific conferences on mental health and psychotherapy. García Campayo leads the Master of Mindfulness at the University of Zaragoza, the first in any Spanish-speaking university. He has published books such as "Mindfulness y ciencia", "La ciencia de la compasión" y "Mindfulness y educación", with Alianza Editorial, "¿Qué sabemos de mindfulness?" y "El Guerrero Atento" with Editorial Kairós and "Nuevo Manual Práctico de Mindfulness" y "Mindfulness y compasión" with Editorial Siglantana. Every two years, he organizes the International Meeting on Mindfulness in Zaragoza with over 500 participants.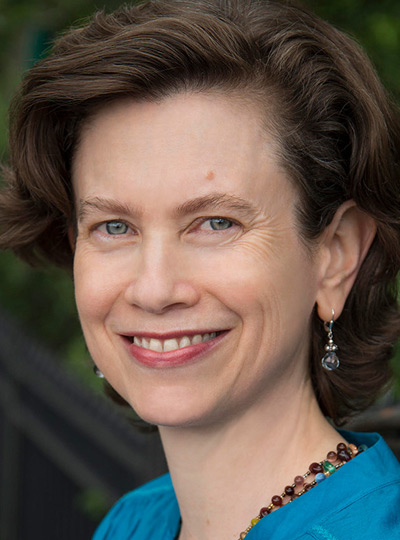 Pilar Jennings, PhD, is a psychoanalyst focused on the clinical applications of Buddhist meditation who has been working with patients and their families through the Harlem Family Institute since 2004. She was awarded her PhD in Psychiatry and Religion from Union Theological Seminary, a Masters in medical anthropology from Columbia University, and a Bachelors in interdisciplinary writing from Barnard College of Columbia University. Dr. Jennings is the author of Mixing Minds: The Power of Relationship in Psychoanalysis and Buddhism and To Heal a Wounded Heart: The Transformative Power of Buddhism and Psychotherapy in Action. Currently, she is a researcher at the Columbia University Center for Study of Science and Religion and Co-chair of the Columbia Faculty Seminar on the Memory and Savery, where she explores the intergenerational transmission of trauma.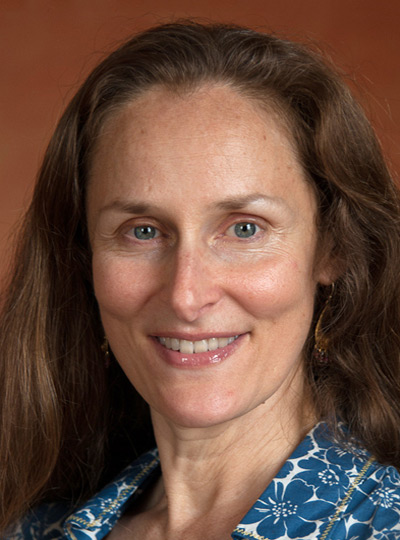 Geri Loizzo is Nalanda Institute's Director of Programming and Director of the Mindful Families & Schools Program. She is also a meditation faculty member and has served on the Institute's board of directors since 2007. She's had a regular practice of Hatha Yoga since 1982 and since 2006 has studied with Nalanda Institute Yoga Faculty, Mary Reilly Nichols. In addition, Loizzo has been studying and practicing Tibetan meditation since 1999, and has been leading weekly morning meditations at the Institute since 2011. Her mentors include Khyabje Gelek Rimpoche, Venerable Robina Courtin, and Kathleen McDonald.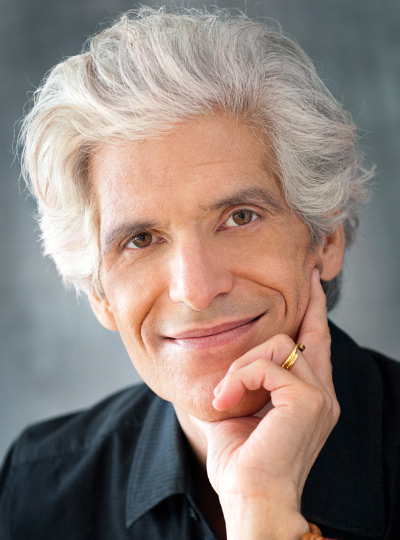 Joe Loizzo, MD, PhD, is a Harvard-trained contemplative psychotherapist, Buddhist scholar, and author with over four decades experience integrating Indo-Tibetan mind science and healing arts into modern neuropsychology, psychotherapy, and clinical research. He is founder and director of the Nalanda Institute, an assistant professor of psychiatry at Weill Cornell Medical College, and a clinician in private practice in Manhattan. Joe is the author of numerous scholarly review articles on contemplative neuropsychiatry and psychotherapy. He is the author of the comprehensive textbook, Sustainable Happiness: The Mind Science Of Well-Being, Altruism, and Inspiration. He is executive editor of Advances in Contemplative Psychotherapy: Accelerating Healing and Transformation, a groundbreaking collection of essays by pioneers of the fast-emerging and highly promising new field of contemplative psychotherapy.
Helen H. Park, LMSW, MFA, is a clinical social worker specializing in integrative and holistic therapeutic approaches for children, couples, and families. She received her MSW from New York University and MFA from University of California Santa Cruz. Park also completed Nalanda Institute's Contemplative Psychotherapy Program and is currently its director. She serves as faculty for Nalanda Institute's Mindful Families & Schools Program, as well as spearheading the Radical Compassion Project with co-director Geri Loizzo. Park also works with the Ackerman Institute for the Family as an Intake Coordinator, an Extern in the postgraduate training program, and an Extern Associate for Ackerman's Foster Care and Adoption Project. She also provides mentoring for couples and families in mindfulness meditation as a relational practice.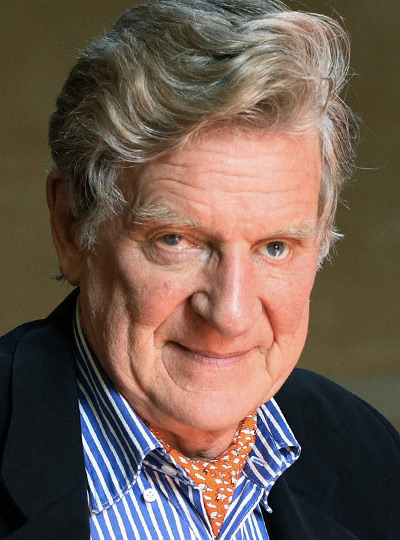 Robert Thurman, PhD, is a recognized worldwide authority on religion and spirituality, Asian history, world philosophy, Buddhist science, Indo-Tibetan Buddhism, and His Holiness the Dalai Lama. He is the Jey Tsong Khapa Professor of Indo-Tibetan Buddhist Studies in the Department of Religion at Columbia University, President of the Tibet House U.S., Spiritual Director of Menla, and President of the American Institute of Buddhist Studies. Dr. Thurman received his PhD from Harvard and has studied extensively with many top Tibetan Lamas including His Holiness the Dalai Lama. Dr. Thurman is the author of many books, including The Central Philosophy of Tibet, The Jewel Tree of Tibet, and, most recently, with William Meyers and Michael Burbank, Man of Peace: The Illustrated Life Story of the Dalai Lama of Tibet.
Scott Tusa is a Buddhist teacher based in Brooklyn. He teaches meditation and Buddhist psychology nationally in both group and one-to-one settings, and supports Tsoknyi Rinpoche's Pundarika Sangha as a practice advisor. He trained in Buddhist philosophy and meditation with some of the greatest living masters since his early twenties, including Lama Zopa Rinpoche, Tsoknyi Rinpoche, and Tulku Sangag Rinpoche. Ordained by His Holiness the Fourteenth Dalai Lama, he spent nine years as a Buddhist monk, with much of that time engaged in solitary meditation retreat and study in the United States, India, and Nepal.
---
---