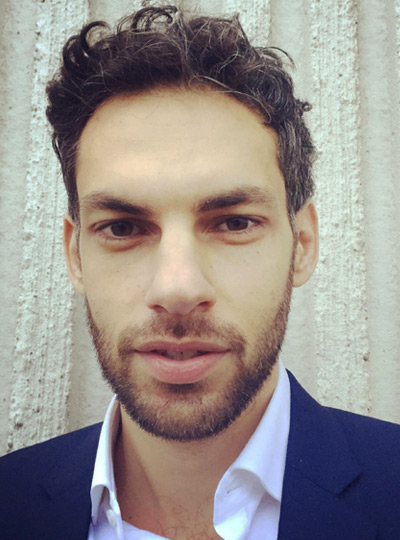 Moustafa Abdelrahman
Moustafa Abdelrahman, MBA, RP, is a meditation teacher and Contemplative Therapist. He is certified by the University of Toronto as an Applied Mindfulness Meditation Specialist and holds a Certificate in Contemplative Psychotherapy from Nalanda Institute/Diploma from the Institute of Traditional Medicine. Abdelrahman teaches a variety of mindfulness certificate courses at the School of Continuing Studies at the University of Toronto and has facilitated mindfulness workshops for a wide range of corporate and nonprofit organizations, including the Centre for Addiction and Mental Health and Sunnybrook Health Sciences Centre. He is a Senior Teacher for the Meditation Teacher Training at X-Hale Meditation & Wellness Centre and leads the Mindfulness Meditation program at the 519, a City of Toronto agency supporting the LGBTQ2S communities.
Core Faculty: Compassion-Based Resilience Training
Mar Aige
Mar Aige, BFA, MA, RYT, is a painter, art educator, meditation and yoga teacher specializing in therapeutic breathwork and self-massage. She received her BFA from Universitat de Barcelona and her MA from Universitat Pompeu Fabra, and is a certified kundalini and Tibetan yoga teacher. At the Nalanda Institute, Mar graduated from the Yoga, Mind & Spirit and CBRT Teacher Training programs, where she teaches yoga and breathwork. Mar co-directs the Contemplative Psychotherapy Program in Spanish and Portuguese, where she also coordinates translations and teaches contemplative practices. Mar started teaching art to children over 20 years ago in museums and schools. Inspired by progressive education approaches like Reggio Emilia, Montessori, and Waldorf, she has taught at the Guggenheim Museum, The Met Cloisters, St. John the Divine, and the Brooklyn Historical Society. She started The Rubin Museum's Family Programs department, which she managed for 5 years. She currently lives in Brooklyn with her husband Isaac and her pup Tara.
Co-Director: Contemplative Psychotherapy, Spanish & Portuguese. Visiting Faculty: Contemplative Psychotherapy Program. Core Faculty: Compassion-Based Resilience Training.
Elazar Aslan
Elazar Aslan, MBA, CPC, is an executive advisor able to integrate his successful career as an executive and an entrepreneur with his own contemplative practice to provide sustainable solutions to clients inspired by the neuroscience and wisdom behind mindfulness. He received his B.S. in psychology from the University of Pennsylvania, where he also completed his M.B.A. at the Wharton School. Elazar also has CPC certification from the International Coaching Federation and is a Certified Energy Leadership Practitioner from the Institute for Professional Excellence in Coaching. Additionally, he has 15 years experience as an executive in Fortune 100 companies, 10 years experience as an entrepreneur growing a strategic marketing agency to $86MM in capitalized billings, and has been a certified professional coach for 10 years. Current projects include being founder of A Day of Kindness in Philadelphia, President of the Tibetan Buddhist Center of Philadelphia, and a NICS board member.
Director: Mindful Business & Leadership. Core Faculty: Mindful Business & Leadership.
Leslie Blackhall
Leslie J. Blackhall, MD, is Associate Professor of Medicine and Medical Humanities at the University Of Virginia School of Medicine and Director of Palliative Care Services and received her medical degree from New York University. Dr. Blackhall has had a career-long focus on the care of patients with life-limiting illnesses. Her current work focuses on the understanding of the end of life as a developmental stage and part of a continuum of care for all patients, and to transform medical education and health care systems to ensure patients in this stage of life receive compassionate, mindful, inter-professional, and clinically excellent care.
Visiting Faculty: Contemplative Psychotherapy.
Tara Brach
Tara Brach, PhD, is a psychologist, author, and meditation teacher. She received her doctorate in clinical psychology from the Fielding Graduate University and wrote her dissertation on an analysis of the effectiveness of meditation in the healing of eating disorders. A guiding teacher and founder of the Insight Meditation Community of Washington, D.C., she is also a co-founder of the Meditation Teacher Training Institute (Washington, D.C.). She is the author Radical Acceptance: Embracing Your Life With the Heart of a Buddha, and True Refuge: Finding Peace & Freedom in Your Own Awakened Heart. Dr. Brach's teachings focus on the application of Buddhist teachings to emotional healing.
Visiting Faculty: Contemplative Psychotherapy.
Fiona Brandon
Fiona Brandon, MA, MFT, is the Director of the Nalanda Institute's CBRT and San Francisco-based Contemplative Psychotherapy programs. She is a psychotherapist in private practice who draws upon Buddhist psychology, depth psychology, expressive arts therapy, dream imagery, and Sensorimotor psychotherapy in her work with adults and couples. Fiona is a graduate of the Masters program in Counseling Psychology from the Pacifica Graduate Institute. Her research focused on the meditative practice of Authentic Movement, the use of symbols and dream imagery in psychotherapy. She has taught mindfulness practices at the UCSF Chronic Pelvic Pain Center and has been a teaching assistant at both the California Institute of Integral Studies and the Pacifica Graduate Institute.
Director: Contemplative Psychotherapy Program, Embodiment Year, Psychotherapy track. Director: Compassion-Based Resilience Training. Core faculty.
Chantelle Brown
Chantelle Brown, MSW, LMSW is meditation teacher, graduate of Nalanda Institute's Contemplative Psychotherapy Program, and a clinical social worker at Memorial Sloan Kettering Cancer Center. Chantelle received her MSW from the Silberman School of Social Work at Hunter College and holds a post-graduate certification in Couple and Family Therapy from the Ackerman Institute for the Family. Chantelle is a cultural worker and relational therapist working at the intersection of social justice and clinical practice utilizing contemplative methods for personal and collective transformation. Her work revolves around her commitment to providing culturally attuned, trauma-informed care to patients and families while advocating for health equity within medical systems. Chantelle has a special interest in taking an integrative approach to addressing intergenerational trauma of those who have survived the Middle Passage and beyond. She currently lives in Brooklyn, with her family, where she was born and raised.
Co-Director: Contemplative Psychotherapy, Embodiment Year, Psychosocial Change track.
Miles Bukiet
Miles Bukiet, MSc, is a meditation teacher with a passion for interpersonal meditation as a way to increase emotional intelligence, and build coherence and psychological safety in individuals, teams, and families. He received his Masters of Positive Psychology from the University of Pennsylvania where he focused his studies on the intersection of meditation and modern science. His many years of training includes two years at monasteries and practice centers in Asia, two years of solitary retreat under the guidance of Alan Wallace, PhD and Roshi Joan Halifax, PhD, and one year studying with Soryu Forall at the Monastic Academy in Lowell, Vermont. Bukiet creates programing to fit the needs of unique populations by drawing from various rich traditions.
Meditation Faculty.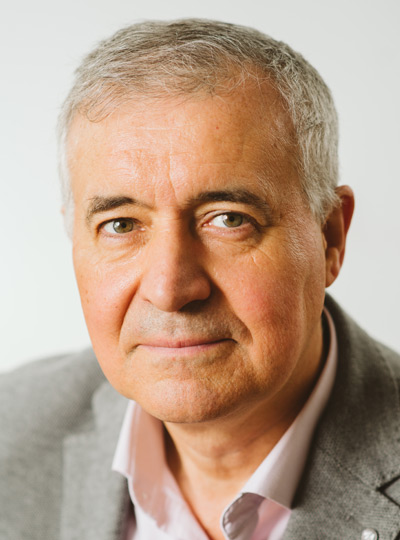 Javier García Campayo
Javier García Campayo is a psychiatrist and psychotherapist. He trained at the Hospital Clínico in Zaragoza, Spain, and at the Universities of Manchester and Cambridge, United Kingdom, and McGill, Montreal, Canada. He is currently Professor in Psychiatry at the University of Zaragoza. He has been chairman of the Spanish Society of Psychosomatic Medicine. He is a visiting lecturer at universities in Spain (UNED, Alcalá de Henares, Basque Country) and abroad (Rochester in the USA and Sao Paulo in Brazil). He has written more than 200 scientific articles, a number of books and chapters in books, and takes part in the main Spanish and international scientific conferences on mental health and psychotherapy. García Campayo leads the Master of Mindfulness at the University of Zaragoza, the first in any Spanish-speaking university. He has published books such as "Mindfulness y ciencia", "La ciencia de la compasión" y "Mindfulness y educación", with Alianza Editorial, "¿Qué sabemos de mindfulness?" y "El Guerrero Atento" with Editorial Kairós and "Nuevo Manual Práctico de Mindfulness" y "Mindfulness y compasión" with Editorial Siglantana. Every two years, he organizes the International Meeting on Mindfulness in Zaragoza with over 500 participants.
Co-Director: Contemplative Psychotherapy, Latinoamérica/España. Core Faculty: Contemplative Psychotherapy.
Ann Harper Campbell
Ann Harper Campbell, MSN, MPH, NP, CYT, is a Nurse Practitioner in occupational health at The Rockefeller University, where she specializes in mindfulness-based approaches to wellness. Ann has been involved in contemplative practice for over 20 years, including as a Certified Yoga Teacher and a graduate of the Nalanda Institute Contemplative Psychotherapy Program. In addition to her clinical practice at Rockefeller integrating mindfulness as a fundamental pillar of wellness, she explores research areas including stress, mindfulness and gene expression within the Pathways to Awareness research group she founded with the late Bruce McEwan. A 2019–2020 Nalanda Institute Fellow in contemplative science research, Ann has a particular interest in the stress effects of racism and how we can counter racism as a public health challenge that impacts us all. Contact: ann@nalandainstitute.org
Co-Director: Contemplative Psychotherapy Program, NYC.
Nida Chenagtsang
Dr. Nida Chenagtsang was born in Amdo, in Eastern Tibet, and studied Tibetan Medicine at Lhasa Tibetan Medical University. His extensive research, publication and teaching on the spiritual healthcare system of Tibetan Medicine, the Yuthog Nyinthig Vajrayana tradition, has sparked a revival of interest in its rigorous contemplative approach to embodied mental and spiritual well-being. Dr. Nida is the Co-Founder and Medical Director of Sorig Khang International and Co-Founder of the International Ngakmang Institute, established to preserve and maintain the Rebkong Ngakpa yogic culture within modern Tibetan society. Fluent in English and now living in Rome, Dr. Nida trains students in Sowa Rigpa and the Yuthok Nyingthig spiritual tradition in over 40 countries around the world.
Visiting Faculty: Contemplative Psychotherapy.
Jangchup Choeden Rimpoche
Jangchup Choeden Rimpoche is former Abbot of the Ganden Shartse Norling University in South India. He was awarded the Geshe Lharampa doctoral degree in 1997, and subsequently attended Gyuto Tantric University until assuming his post as Abbot in 2009. In 2017 he was appointed Executive Director of the International Geluk Foundation by H. H. the Dalai Lama, charged with fostering the global spread of the Nalanda tradition in our age. Rinpoche is fluent in English as well as five other languages including Mandarin and is often Referred to as the "21st Century Monk" because of his understanding of global issues.
Visiting Faculty: Contemplative Psychotherapy.
Seiso Paul Cooper
Seiso Paul Cooper, PhD, LP is a licensed and nationally certified psychoanalyst; Ordained Soto Zen Priest and transmitted teacher in the Soto Zen School. He is a member of the Soto Zen Buddhist Association and the American Zen Teachers Association. He is the Co-founder and Guiding Teacher: Two Rivers Zen On-line Community; Founder, Realizational Practice Studies Group offering a monthly on-line study group on Psychoanalysis and Buddhism. He is the former Dean of Training, National Psychological Association for Psychoanalysis; Faculty, training analyst, supervisor: Institute for Expressive Analysis; Visiting faculty, California Institute of Integral Studies. Cooper maintains a private psychoanalytic psychotherapy and supervision practice in Montpelier, Vermont. He has presented his work on Buddhism & Psychoanalysis internationally. He currently organizes, facilitates, and leads silent retreats in the formal Soto Zen style especially tailored for mental health professionals both at retreat centers and online.
Visiting Faculty: Contemplative Psychotherapy.
Robina Courtin
Robina Courtin. Since being ordained as a Buddhist nun in the late 1970s at Kopan Monastery in the Kathmandu valley, Ven. Robina has worked full-time for her teachers Lama Thubten Yeshe and Lama Zopa Rinpoche and their worldwide network of Buddhist activities, the Foundation for the Preservation of the Mahayana Tradition. Over the years she has served as editorial director of Wisdom Publications, editor of Mandala magazine, executive director of Liberation Prison Project, and as a touring teacher of Buddhism. Her life, including her work with prisoners, has been featured in the documentary films Chasing Buddha and Key to Freedom.
Visiting Faculty: Contemplative Psychotherapy.
Richard Davidson
Richard Davidson, PhD, is a neuroscientist and received his doctorate from Harvard University. He is professor of psychology and psychiatry at the University of Wisconsin–Madison, as well as Founder and Director of the Center for Healthy Minds. Dr. Davidson has published hundreds of scientific papers and is the author of The Emotional Life of Your Brain and Altered Traits: Science Reveals How Meditation Changes Your Mind, Brain, and Body (co-written with Daniel Goleman). Best known for his groundbreaking work studying emotion and the brain, his current research is broadly focused on the neural bases of emotion and emotional style as well as methods to promote human flourishing, including meditation and related contemplative practices.
Visiting Faculty: Contemplative Psychotherapy.
Marcelo Demarzo
Marcelo Demarzo, MD, PhD is a family doctor specializing in mindfulness and health promotion for adults and children. He is an Associate Professor (Senior Lecturer) of the Department of Preventive Medicine in the Escola Paulista de Medicina, UNIFESP. He graduated from FMRP-USP (Ribeirão Preto Medical School, University of Sao Paulo) in 2000, was awarded a PhD in Pathology at USP in 2005, and Post-Doctor in Mindfulness and Mental Health at the University of Zaragoza, Spain in 2012–2013. Dr. Demarzo is a specialist in Family and Community Medicine, and in Sports Medicine and Exercise. He is a  Permanent Advisor in the Master's Program and Doctorate in Population Health of UNIFESP, a Senior Fellow of the International Primary Care Research Leadership Program (Department of Primary Care Health Sciences, University of Oxford) since 2012, and a Senior Fellow of the International Complementary & Integrative Medicine Research Leadership and Capacity Building Program (Australian Research Centre for Complementary and Integrative Medicine (ARCCIM)) since 2020. In addition, he is the  Coordinator of the Mente aberta ("Open Mind"), Brazilian Center for Mindfulness and Health Promotion,  Coordinator of the Master in Mindfulness of UNIFESP, an Honorary member of the Advisory Board Committee of the ACCESS MBCT, and a member of the International Behavioral Neuroscience Society and a Medical Member of the Brazilian College of Lifestyle Medicine.
Visiting Faculty: Contemplative Psychotherapy.
Abby Eletz
Abby Eletz, LMSW is a graduate of Nalanda Institute's Contemplative Psychotherapy Program and holds a Master's Degree in Clinical Social Work. She has over fifteen years of experience exploring contemplative mind-body traditions. Her current work as a psychotherapist at the Fifth Avenue Counseling Center revolves around the integration of contemplative and somatic practices within a clinical therapeutic setting. Abby is also a teacher of the Mindful Self-Compassion curriculum in New York City.
Meditation Faculty.
Mark Epstein
Mark Epstein, MD, is a Harvard-trained psychiatrist in private practice in New York City. He is currently a Clinical Assistant Professor in the Postdoctoral Program in Psychotherapy and Psychoanalysis at New York University. He is a contributing editor to Tricycle and the author of numerous books that integrate Buddhism and psychotherapy, especially in relation to trauma. His books include Thoughts Without a Thinker: Psychotherapy from a Buddhist Perspective (Basic Books,1995), Going on Being: Life at the Crossroads of Buddhism and Psychotherapy (Wisdom, 2008), Psychotherapy Without the Self: A Buddhist Perspective (Yale University Press, 2008), and Advice Not Given: A Guide to Getting Over Yourself (Penguin, 2018).
Past Visiting Faculty: Contemplative Psychotherapy.
Janina Fisher
Janina Fisher, Ph.D. is a licensed clinical psychologist and a former instructor, Harvard Medical School.  An international expert on the treatment of trauma, she is an Advisory Board member of the Trauma Research Foundation.  Dr. Fisher is the author of Healing the Fragmented Selves of Trauma Survivors: Overcoming Self-Alienation (2017), Transforming the Living Legacy of Trauma: a Workbook for Survivors and Therapists (2021), and The Living Legacy Instructional Flip Chart (2022).  She is best known for her work on integrating mindfulness-based and somatic interventions into trauma treatment.  More information can be found on her website: janinafisher.com.
Visiting Faculty: Contemplative Psychotherapy.
Diana Fosha
Diana Fosha, PhD, is a psychologist and received her doctorate from the City College of the City University of New York. She developed Accelerated Experiential Dynamic Psychotherapy (AEDP), a healing-based, transformation-oriented model of psychotherapeutic treatment and is also the Founder and Director of the AEDP Institute. She is the author of The Transforming Power of Affect: A Model for Accelerated Change (Basic Books, 2000), and is also senior editor, with Daniel Siegel and Marion Solomon of The Healing Power of Emotion: Affective Neuroscience, Development & Clinical Practice (Norton, 2009). Dr. Fosha's work on healing transformational processes focuses on integrating neuroplasticity, recognition science, and developmental dyadic research into experiential clinical process work with patients.
Visiting Faculty: Contemplative Psychotherapy.
Paul Fulton
Paul R. Fulton, EdD, is a clinical psychologist who also is the course director of the Institute for Meditation and Psychotherapy's year-long Certificate Program in Mindfulness and Psychotherapy, a lecturer in Psychology at the Department of Psychiatry of Harvard Medical School at Cambridge Health Alliance, and Board member/co-founder of the Institute for Meditation and Psychotherapy. He received his doctorate in comparative human development from Harvard University. Dr. Fulton is interested in investigating and training mental health professionals in the application of principles of Buddhist psychology in psychotherapy.
Visiting Faculty: Contemplative Psychotherapy.
Adrián Villaseñor Galarza
Adrián Villaseñor Galarza, PhD, is an integral eco-psychologist, and a graduate of Nalanda Institute's Contemplative Psychotherapy and CBRT Programs. He received his doctorate from the California Institute of Integral Studies in San Francisco, CA. Adrián is the founder and director of the Bioalchemy Institute and the Work That Reconnects Latin America, author of a handful of books, and has been engaged in transformative education for the last 17 years. In his work and research, Adrián has focused on the confluence of Eastern liberation teachings, Earth-based traditions, and Ecopsychology, resulting in an integrative framework for self-discovery, healing, and regenerative action. Adrián assists groups and individuals in their healing journeys in both English and Spanish.
Program Facilitator: Contemplative Psychotherapy Program in Spanish & Portuguese
Chris Germer
Christopher Germer, PhD, is a clinical psychologist, a lecturer on psychiatry (part-time) at Harvard Medical School, and travels extensively leading workshops on mindfulness and self-compassion. He received his doctorate in clinical psychology from Temple University. Dr. Germer is the author of The Mindful Path to Self-Compassion and co-editor of Mindfulness and Psychotherapy, and Wisdom and Compassion in Psychotherapy. Currently, he is co-developer (with Kristin Neff) of the Mindful Self-Compassion (MSC) training program and actively engaged in research and training teachers of MSC.
Visiting Faculty: Contemplative Psychotherapy.
Priscilla Gilman
Priscilla Gilman is a former professor of English literature at Yale University and Vassar College and the author of The Anti-Romantic Child: A Story of Unexpected Joy (Harper) and The Critic's Daughter (forthcoming from Norton). She has written about autism, literature, education, and the arts for the Boston Globe, the New York Times, O: The Oprah Magazine, Real Simple, the Chicago Tribune, Newsweek, and Slate, and was the parenting/education advice columnist for #1 New York Times bestselling author Susan Cain's Quiet Revolution website. Gilman speaks frequently at schools, organizations, and conferences and teaches literature classes for Yale Alumni College. She is a Nalanda Institute certified Mindfulness and Loving-Kindness meditation instructor and the mother of an autistic and a dyslexic son.
Visiting Faculty.
Soren Glassing
Soren Glassing is a Zen Buddhist monk, and Staff Chaplain at New York Presbyterian Columbia University Medical Center. He is the head chaplain on the Palliative Care team and works on the psychiatric unit. He has been practicing Zen since 1985 both in America (at Dai Bosatsu Zendo Kongo-ji) and in Japan (at Shogenji, Gifu-Ken) and was the head monk and co-director of the Zen Studies Society in New York City under the name Seigan. He began training as a chaplain in 2008 with The New York Zen Center for Contemplative Care and completed his training as a resident chaplain at New York Presbyterian Hospital in 2012. Soren leads ongoing weekly meditation, spirituality, and various support groups throughout the hospital. He teaches spirituality in the healthcare setting to new medical students, mentors residents and fellows, and teaches clinicians ways to reduce stress and burnout on the job. For the past several years, Soren has presented 90-minute workshops and Personal Development Intensives at the Association for Professional Chaplain annual convention, and has taught webinars on Buddhism and the contemplative arts. He lives in New York City, and continues as a visual artist and bringing art into his chaplaincy.
Visiting faculty.
Linda Graham
Linda Graham, MFT, is an experienced psychotherapist and mindful self-compassion teacher in the San Francisco Bay Area. She integrates modern neuroscience, mindfulness practices, and relational psychology in her international trainings on resilience and well-being.
She is the author of Resilience: Powerful Practices for Bouncing Back from Disappointment, Difficulty, and Even Disaster (September 2018, New World Library) and Bouncing Back: Rewiring Your Brain for Maximum Resilience and Well-Being, winner of the 2013 Books for a Better Life award and the 2014 Better Books for a Better World award. She publishes a monthly e-newsletter and weekly Resources for Recovering Resilience, archived at lindagraham-mft.net.
Visiting Faculty: Contemplative Psychotherapy.
Rahshaana Green
Rahshaana Green, MBA, PMP, RYT, is a business consultant with expertise in Business Development, Marketing, and Strategy in Healthcare and Science. She is also a yoga/meditation teacher specialized in working with injured, aging, and perinatal clients. Green received her BA in Biophysical Chemistry from Dartmouth College, her MBA from University of Texas-Austin, and her foundational yoga training with Ana Forrest. She is currently completing Nalanda Institute's Compassion-Based Resilience Teacher Training and is the Co-Director the Contemplative Psychotherapy Program. She has taught mindfulness through meditation and yoga in corporate, group, and private settings and is passionate about empowering others to cultivate well-being and resilience. Contact: rahshaana@nalandainstitute.org
Director of Equity and Strategic Partnerships. Co-Director: Contemplative Psychotherapy, Compassion and Mindfulness Years.
Marianne Gunther
Marianne Gunther, MPS, ATR-BC, LCAT, is a New York state licensed creative art psychotherapist in private practice in New York City. A long time student of the Dudjom Tersar lineage, Marianne has quietly brought mindful awareness and bodhisattva practice to her clinical work in a variety of settings; inpatient detoxification and psychiatric units, bereavement group facilitator at A Caring Hand: The Billy Esposito Foundation; and bereavement specialist for MJHS Hospice & Palliative Care. A recent graduate of the Nalanda Institute's Contemplative Psychotherapy Program, Marianne received her B.F.A. from the School of the Museum of Fine Arts, Tufts University, Boston, her Masters in art therapy from Pratt Institute. Marianne welcomes you to refresh and renew your inner spaciousness with her during the lunch time meditation series.
Meditation Faculty.
Joan Halifax
Joan Halifax, PhD, is a Buddhist teacher, Zen priest, anthropologist, and pioneer in the field of end-of-life care. She received her PhD in medical anthropology and has extensively lectured on the subject of death and dying. Roshi Halifax is the founder, abbot, and head teacher of Upaya Institute and Zen Center in Santa Fe, New Mexico. She is Director of the Project on Being with Dying, and Founder of the Upaya Prison Project that develops programs on meditation for prisoners. She is also the founder of the Nomads Clinic in Nepal. Her books include: The Human Encounter with Death (with Stanislav Grof), Simplicity in the Complex: A Buddhist Life in America, and Being with Dying: Cultivating Compassion and Wisdom in the Presence of Death.
Visiting Faculty: Contemplative Psychotherapy.
Rachel Hammerman
Rachel Hammerman is an insight meditation teacher and career coach. She is a graduate of Nalanda Institute's Contemplative Psychotherapy Program and is certified to teach Mindfulness by the International Mindfulness Teachers Association and the Mindfulness Training Institute. She is grateful to offer teachings, as she's received them, from some of the leading meditation teachers in the West, including Joseph Goldstein, Sharon Salzberg, Tara Brach, Joe Loizzo, Robert Thurman and her dharma mentors, Oren Jay Sofer and Mark Coleman. Rachel participated in Stanford's Compassion Cultivation Training and has a BA in Sociology from Tufts University. As a coach, Rachel synthesizes insight meditation with 15 years of strategic communications experience to help people set career direction, grow their business, and cultivate relationships with ease.
Meditation Faculty.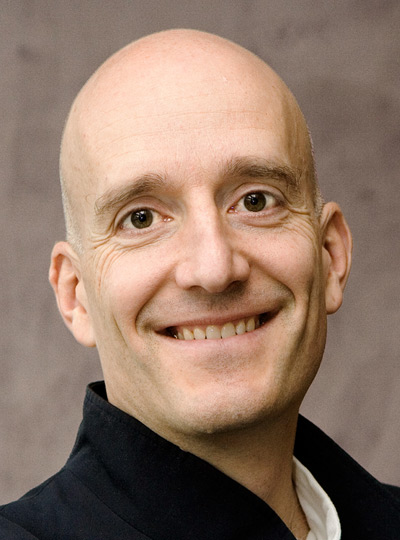 Diego Hangartner
Diego Hangartner, PhD, PCC, is a clinical pharmacologist and certified coach (PCC), using neuroscientific, performance and clinical scientific insights, combining them to strengthen mental fitness and wellbeing. He spent many years at the Institute of Buddhist Dialectics in India, studying, translating and publishing several Tibetan works, and organized many large events with His Holiness the Dalai Lama in Asia, Europe and the USA. Diego was COO of Mind and Life Institute in the US and co-founder and director of Mind and Life Institute in Europe until 2015. Today, he continues his research and teaching with the Max Planck Institute, The Swiss Federal Institute of Technology, Zürich University of Applied Sciences, and is a lecturer at the Business School of the University St.Gallen. For more information: diegohangartner.org
Co-Director: Contemplative Psychotherapy, Compassion and Mindfulness Years.
Rick Hanson
Rick Hanson, PhD, is a psychologist, teacher, and New York Times best-selling author. Dr. Hanson is a co-founder of the Wellspring Institute for Neuroscience and Contemplative Wisdom and is a Senior Fellow of the Greater Good Science Center at UC Berkeley. An authority on self-directed neuroplasticity, his books include Buddha's Brain: The Practical Neuroscience of Happiness, Love, and Wisdom and Hardwiring Happiness: The New Brain Science of Contentment, Calm, and Confidence, and Just One Thing: Developing a Buddha Brain One Simple Practice at a Time.
Past Visiting Faculty: Contemplative Psychotherapy.
Nina Herzog
Nina Herzog, BA, MA, MFA is a graduate of the Nalanda Institute Contemplative Psychotherapy Program.  She is a consultant and trainer on harm reduction, trauma-informed care, LGBTQI cultural competency and evidence-based practices for housing providers, foundations, and universities.  She provides psychotherapy through the Gestalt Center for Psychoanalysis and Training clinic.  Nina has a BA in political science from Barnard College, an MA in urban planning from New York University, and an MFA in writing from Sarah Lawrence College.  Nina's teachers include Sharon Salzberg, Pilar Jennings, Tara Brach, and Joe Loizzo.  Her dharma mentor is Sebene Selassie.
Meditation Faculty.
Reggie Hubbard
Reggie Hubbard, BA, MBA, is a leading activist, strategist, and teacher with experience in fields ranging from global marketing, digital and community organizing, government relations, international education and Presidential campaigning. Reggie holds a BA in Philosophy from Yale, and an international MBA from the Vlerick Business School in Belgium and is also a 500-hour certified yoga teacher and author of a thesis entitled, "Yoga and Spiritual Activism: Serving Humanity from a Sense of Devotion and Love."
He teaches Members of Congress, Congressional Staff, leading progressive organizations and individuals, sharing techniques for growing peace and ease as a foundation, not an afterthought in his teaching practice, Active Peace Yoga. In July 2020, Reggie helped launch a grassroots campaign along with David Lipsius, Amy Ippoliti, Jack Kornfeld and Tara Brach called Buddhists and Yogins United in an effort to share information and inspire teachers to encourage active civic participation in the upcoming election and beyond.
Visiting Faculty.
Pilar Hurtado
Pilar Hurtado is a psychiatrist and psychotherapist; she holds Masters' degrees in Addictive Behaviors, Clinical Mental Health, and Severe Mental Disorders, a Diploma in Mental Health in Political Violence and Catastrophes, and a postgraduate in Psychoneuroimmunology. Pilar has trained in Narrative Psychotherapy and EMDR. She has worked with people with addictive disorders deprived of liberty and in the Exil Center, caring for people who have experienced different types of human rights violations. She has collaborated with the Psychosocial Support Unit of Doctors Without Borders, supporting team members, and currently works in public health. She is a vipassana meditation practitioner and has trained in MBCT-MSR with Fernando Torrijos, in MBCT for OCD with Fabrizio Didonna, in Compassion Focused Psychotherapy (CFT) with Paul Gilbert and in the application of mindfulness in clinical practice with the Spanish Association of Mindfulness (AEMIND). She loves to integrate neuroscience, psychoneuroimmunology and psychotherapy in her work.
Co-Director: Contemplative Psychotherapy Program in Spanish & Portuguese
Katherine Jamieson
Katherine Jamieson is a graduate of the University of Iowa Nonfiction Writing Program, where she was an Iowa Arts Fellow. Her essays and articles have been published in The New York Times, Newsday, Ms. magazine, Narrative, and Orion, and anthologized in The Best Travel Writing series. She has taught writing and literature, in-person and online, at colleges and universities around the country. Katherine is a Buddhist and has practiced at Zen Mountain Monastery since 2000.
Visiting Faculty.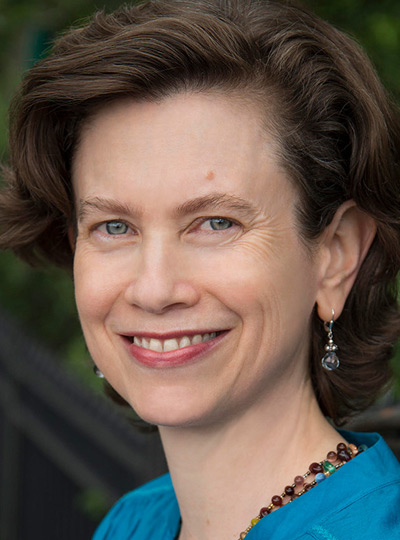 Pilar Jennings
Pilar Jennings, PhD, is a psychoanalyst focused on the clinical applications of Buddhist meditation who has been working with patients and their families through the Harlem Family Institute since 2004. She was awarded her PhD in Psychiatry and Religion from Union Theological Seminary, a Masters in medical anthropology from Columbia University, and a Bachelors in interdisciplinary writing from Barnard College of Columbia University. Dr. Jennings is the author of Mixing Minds: The Power of Relationship in Psychoanalysis and Buddhism and To Heal a Wounded Heart: The Transformative Power of Buddhism and Psychotherapy in Action. Currently, she is a researcher at the Columbia University Center for Study of Science and Religion and Co-chair of the Columbia Faculty Seminar on the Memory and Savery, where she explores the intergenerational transmission of trauma.
Core Faculty: Contemplative Psychotherapy.
Jonathan Kaplan
Jonathan Kaplan, Ph.D., is a clinical psychologist that serves as the director of the SoHo CBT + Mindfulness Center, which specializes in providing innovative cognitive behavioral therapy and mindfulness training for adults, teens, children, couples, and organizations. In 2000 he earned his doctoral degree from UCLA where he initially started practicing mindfulness and meditation.  Recently, Dr. Kaplan was a contributing author of Becoming Mindful: Integrating Mindfulness into your Psychiatric Practice (2017). Dr. Kaplan is committed to studying and practicing Theravada Buddhism, while integrating it with modern life (e.g., parenting, city life, social justice, etc.).
Visiting Faculty: Contemplative Psychotherapy.
Zoran Josipovic
Zoran Josipovic, PhD, is a research associate at the Cognitive Neurophysiology Lab, NYU Langone Medical Center, and adjunct assistant professor of Cognitive and Affective Neuroscience in the Department of Psychology at New York University. He has twice been awarded the Mind Science Foundation Award for research on consciousness. With his wife, Judith Blackstone, he is a director of Nonduality Institute, an independent center for the science and practice of nonduality. His research interest is the state of consciousness cultivated through contemplative practice, what these states can tell us about the nature of consciousness, and its relation to authentic subjectivity; and what relevance this may have for understanding global and local organization in the brain.
Visiting Faculty: Contemplative Psychotherapy.
Lyla June
Lyla June Johnston is an Indigenous public speaker, artist, scholar and community organizer of Diné (Navajo), Tsétsêhéstâhese (Cheyenne) and European lineages from Taos, New Mexico. Her messages focus on Indigenous rights, supporting youth, traditional land stewardship practices and healing inter-generational and inter-cultural trauma. She blends undergraduate studies in human ecology at Stanford University, graduate work in Native American Pedagogy at the University of New Mexico, and the indigenous worldview she grew up with to inform her perspectives and solutions. Her internationally acclaimed presentations are conveyed through the medium of poetry, music and/or speech. She is currently pursuing a doctoral degree at the University of Alaska, Fairbanks in Indigenous Studies with a focus on Indigenous Food Systems Revitalization.
Visiting Faculty.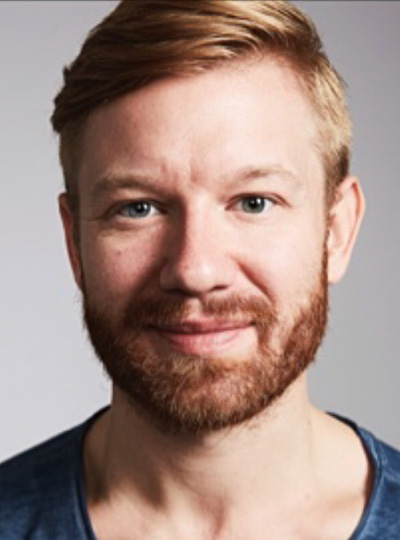 Jacob Kyle
Jacob Kyle, MSc, MA, is a yoga asana teacher, writer, philosophy educator and the Founder of Embodied Philosophy, an online educational platform for Eastern philosophies and practices. Kyle holds two Masters Degrees in Philosophy: an MSc in Political Philosophy from the London School of Economics and Political Science, and an MA in the History of Philosophy from the New School for Social Research. He studied Freudian and Lacanian psychoanalysis at the Centre for Freudian Analysis and Research in London. His ongoing studies in Western and Eastern philosophies have included the study of the Yoga Sutras with Edwin Bryant and Tantrik philosophy with Christopher Wallis. He was initiated into Neelakhanta Meditation and has since then been enrolled in Blue Throat Yoga programs under the tutelage of esteemed Kashmir Shaivism scholar Paul Muller-Ortega, studying the texts and practices of the Trika Kula lineage of Kashmir Shaivism. To augment his yoga teaching practice, Kyle has completed over seven hundred hours of training and workshops with many master teachers.
Visiting Faculty: Contemplative Psychotherapy Program.