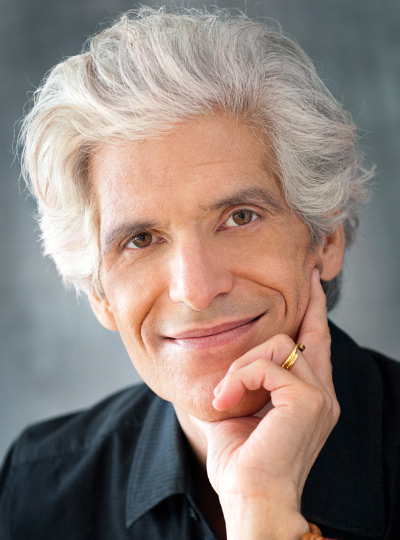 Joe Loizzo
Joseph (Joe) Loizzo, MD, PhD, is a Harvard-trained psychiatrist and Columbia-trained Buddhist scholar with over forty years' experience studying the beneficial effects of contemplative practices on healing, learning and development. He is Assistant Professor of Clinical Psychiatry in Integrative Medicine at Weill Cornell Medical College, where he researches and teaches contemplative self-healing and optimal health. He has taught the philosophy of science and religion, the scientific study of contemplative states, and the Indo-Tibetan mind and health sciences at Columbia University, where he is Adjunct Assistant Professor at the Columbia Center for Buddhist Studies.

Continue readingClose

In 1998, Dr. Loizzo opened the Center for Meditation and Healing at Columbia University's Presbyterian Hospital, the first mind/body medical center in a major academic department of psychiatry, and the first in the West to offer programs in stress-reduction, self-healing, and lifestyle change integrating compassion practice, role-modeling imagery, and advanced breath-control skills with basic mindfulness and yoga.

The Center for Meditation and Healing joined the Center for Integrative Medicine at Weill Cornell Medical College in 2003, to better test and refine the effectiveness of programs. Dr. Loizzo founded Nalanda Institute for Contemplative Science two years later, to make these programs more available to professionals and the public at large. In 2007, the Institute was incorporated in New York State as a not-for-profit educational foundation. Since then, its programs and community have been steadily evolving to meet the exponentially growing demand for neuroscientifically informed training in contemplative practices and their integration into contemporary healthcare, business, education, and daily life. Beyond the Compassion-Based Resilience Training (CBRT) and Contemplative Self-Healing Program (CSHP) offered since 1998 at New York Presbyterian Hospital, the Institute's main programs include its comprehensive Four-Year Sustainable Happiness Program, its historic international Contemplative Psychotherapy Program, its cutting-edge Mindful Business & Leadership Program, and its popular Mindful Families & Schools Program. The Institute's contemplative teacher training programs include Meditation Teacher Training in Mindfulness and Loving-Kindness, and Yoga, Mind, & Spirit Advanced Yoga Teacher Training.

Raised in Switzerland and educated in a Marianist Catholic boy's school in New York, Dr. Loizzo was graduated summa cum laude in Independent Study from Amherst College. He completed his medical studies at New York University and his post-graduate training in psychiatry at Harvard's Cambridge Hospital. His Columbia Ph.D. is in Indo-Tibetan Studies. He also holds an M.F.A. from the Warren Wilson Program for Writers.

His academic honors include phi beta kappa; the Father Chaminade Awards for English and Religion; the first Mosely Prize in Philosophy and Religion; the Herman Wortis Prize in Neuropsychiatry and Medicine; a Mellon Faculty Fellowship in Indo-Tibetan Studies; and a Columbia University President's Fellowship in the Scientific Study of Religion.

Beyond his teaching at Harvard, UC Davis, Columbia, and Cornell, Dr. Loizzo has lectured internationally on the health benefits of contemplative practices to a wide range of professional and public audiences. He gives frequent talks at Tibet House US on his work weaving humanity's timeless contemplative sciences and healing arts into modern medicine, psychotherapy, leadership, and education.

Dr. Loizzo's research has taken him from Harvard's Mind/Body Medical Institute and Cambridge Hospital westward to the Psychiatry Training Program at UC Davis, and eastward to Drepung Monastic University in India. Now at the Weill Cornell Center for Integrative Medicine, he has completed four studies on the impact of mindfulness, compassion, imagery, and breath-control skills on the lives of women recovering from breast cancer. The positive findings of these studies–marked reductions in stress, traumatic avoidance, and intrusive thinking combined with clear gains in social-emotional functioning and quality of life—have been published in peer-reviewed journals including Alternative Therapies in Health and Medicine, the Annals of the New York Academy of Sciences, and Biomed Central.

Beyond his clinical research, Dr. Loizzo has published numerous scientific articles and scholarly chapters on contemplative approaches to psychotherapy, leadership, and education, the role of contemplative self-healing in healthcare, and the Nalanda tradition of mind and health science. This includes seven review articles on contemplative neuropsychiatry and psychotherapy published in the Annals of the New York Academy of Sciences, the American Psychiatric Association Press, and Oxford University Press. His translation study, Nagarjuna's Reason Sixty with Candrakirti's Commentary, was one of the inaugural volumes in the American Institute of Buddhist Studies Translation Series distributed by the Columbia University Press.

Dr. Loizzo's comprehensive textbook, Sustainable Happiness: The Mind Science Of Well-Being, Altruism, and Inspiration was published by Routledge in 2012. He is executive editor of Advances in Contemplative Psychotherapy: Accelerating Healing and Transformation, a groundbreaking collection of essays by pioneers of a fast-emerging and highly promising new field (Routledge, 2017). The meditation manuals and CD's used in his programs on stress, healing and life-change are available through the Nalanda Institute.

Dr. Loizzo lives in Manhattan with his wife Gerardine and sons, Maitreya Dante and Ananda Rowan, where he maintains a private practice of contemplative psychotherapy.

Founder & Academic Director: Nalanda Institute. Executive Chairman of the Board of Directors. Core Faculty: all programs.
Dan Donohue
Dan Donohue, BS, MA, is Nalanda Institute's Executive Director. He received his BS from Rutgers University and his MA in International Affairs from the New School. He brings with him over 17 years of senior management experience in educational media and technology. At both BrainPOP, a leading K12 educational technology company, and Sesame Workshop, the nonprofit behind Sesame Street, Dan oversaw the development of programs that have reached millions of children in the U.S. and abroad. Prior to this work, Dan managed relief efforts in South Sudan for the humanitarian organization Action Against Hunger, was a teacher in the Peace Corps, and worked on documentaries, movies and commercials. Grounding his life and work is a meditation practice; the 10 past years of which have been with the Mountains and Rivers Order of Zen Buddhism.

Executive Director
Rahshaana Green
Rahshaana Green, MBA, PMP, RYT, is a business consultant with expertise in Business Development, Marketing, and Strategy in Healthcare and Science. She is also a yoga/meditation teacher specialized in working with injured, aging, and perinatal clients. Green received her BA in Biophysical Chemistry from Dartmouth College, her MBA from University of Texas-Austin, and her foundational yoga training with Ana Forrest. She is currently completing Nalanda Institute's Compassion-Based Resilience Teacher Training and is the Co-Director the Contemplative Psychotherapy Program. She has taught mindfulness through meditation and yoga in corporate, group, and private settings and is passionate about empowering others to cultivate well-being and resilience. Contact: rahshaana@nalandainstitute.org

Director of Equity and Strategic Partnerships. Co-Director: Contemplative Psychotherapy, New York City. Co-Director: Contemplative Psychotherapy, Switzerland.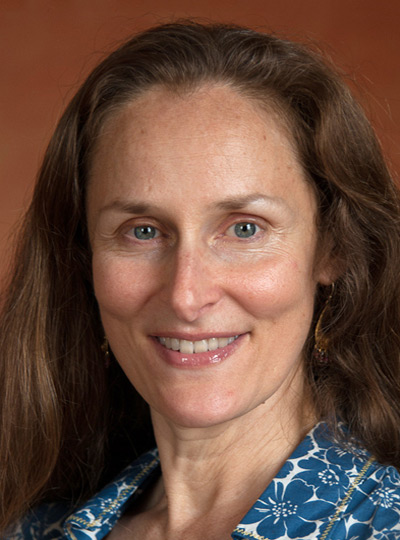 Geri Loizzo
Geri Loizzo is Nalanda Institute's Director of Programming. She is also a meditation faculty member and has served on the Institute's board of directors since 2007. She's had a regular practice of Hatha Yoga since 1982 and since 2006 has studied with Nalanda Institute Yoga Faculty, Mary Reilly Nichols. In addition, Loizzo has been studying and practicing Tibetan meditation since 1999, and has been leading weekly morning meditations at the Institute since 2011. Her mentors include Khyabje Gelek Rimpoche, Venerable Robina Courtin, and Kathleen McDonald.

Director of Programming: Nalanda Institute. Core Faculty. Meditation Faculty.
Fiona Brandon
Fiona Brandon, MA, MFT, is the Director of the Nalanda Institute's CBRT and San Francisco-based Contemplative Psychotherapy programs. She is a psychotherapist in private practice who draws upon Buddhist psychology, depth psychology, expressive arts therapy, dream imagery, and Sensorimotor psychotherapy in her work with adults and couples. Fiona is a graduate of the Masters program in Counseling Psychology from the Pacifica Graduate Institute. Her research focused on the meditative practice of Authentic Movement, the use of symbols and dream imagery in psychotherapy. She has taught mindfulness practices at the UCSF Chronic Pelvic Pain Center and has been a teaching assistant at both the California Institute of Integral Studies and the Pacifica Graduate Institute.

Director: Contemplative Psychotherapy Program, Embodiment Year, Embodied Psychotherapy. Director: Compassion-Based Resilience Training. Core faculty.
Elazar Aslan
Elazar Aslan, MBA, CPC, is an executive advisor able to integrate his successful career as an executive and an entrepreneur with his own contemplative practice to provide sustainable solutions to clients inspired by the neuroscience and wisdom behind mindfulness. He received his B.S. in psychology from the University of Pennsylvania, where he also completed his M.B.A. at the Wharton School. Elazar also has CPC certification from the International Coaching Federation and is a Certified Energy Leadership Practitioner from the Institute for Professional Excellence in Coaching. Additionally, he has 15 years experience as an executive in Fortune 100 companies, 10 years experience as an entrepreneur growing a strategic marketing agency to $86MM in capitalized billings, and has been a certified professional coach for 10 years. Current projects include being founder of A Day of Kindness in Philadelphia, President of the Tibetan Buddhist Center of Philadelphia, and a NICS board member.

Director: Mindful Business & Leadership. Core Faculty: Mindful Business & Leadership.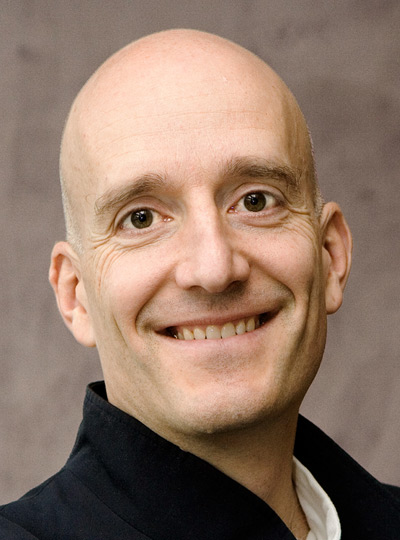 Diego Hangartner
Diego Hangartner, PhD, PCC, is a clinical pharmacologist and certified coach (PCC), using neuroscientific, performance and clinical scientific insights, combining them to strengthen mental fitness and wellbeing. He spent many years at the Institute of Buddhist Dialectics in India, studying, translating and publishing several Tibetan works, and organized many large events with His Holiness the Dalai Lama in Asia, Europe and the USA. Diego was COO of Mind and Life Institute in the US and co-founder and director of Mind and Life Institute in Europe until 2015. Today, he continues his research and teaching with the Max Planck Institute, The Swiss Federal Institute of Technology, Zürich University of Applied Sciences, and is a lecturer at the Business School of the University St.Gallen. For more information: diegohangartner.org

Co-Director: Contemplative Psychotherapy / Switzerland
Ann Harper Campbell
Ann Harper Campbell, MSN, MPH, NP, CYT, is a Nurse Practitioner in occupational health at The Rockefeller University, where she specializes in mindfulness-based approaches to wellness. Ann has been involved in contemplative practice for over 20 years, including as a Certified Yoga Teacher and a graduate of the Nalanda Institute Contemplative Psychotherapy Program. In addition to her clinical practice at Rockefeller integrating mindfulness as a fundamental pillar of wellness, she explores research areas including stress, mindfulness and gene expression within the Pathways to Awareness research group she founded with the late Bruce McEwan. A 2019–2020 Nalanda Institute Fellow in contemplative science research, Ann has a particular interest in the stress effects of racism and how we can counter racism as a public health challenge that impacts us all. Contact: ann@nalandainstitute.org

Co-Director: Contemplative Psychotherapy Program, NYC.
Mar Aige
Mar Aige, BFA, MA, RYT, is a painter, art educator, meditation and yoga teacher specializing in therapeutic breathwork and self-massage. She received her BFA from Universitat de Barcelona and her MA from Universitat Pompeu Fabra, and is a certified kundalini and Tibetan yoga teacher. At the Nalanda Institute, Mar graduated from the Yoga, Mind & Spirit and CBRT Teacher Training programs, where she teaches yoga and breathwork. Mar co-directs the Contemplative Psychotherapy Program in Spanish and Portuguese, where she also coordinates translations and teaches contemplative practices. Mar started teaching art to children over 20 years ago in museums and schools. Inspired by progressive education approaches like Reggio Emilia, Montessori, and Waldorf, she has taught at the Guggenheim Museum, The Met Cloisters, St. John the Divine, and the Brooklyn Historical Society. She started The Rubin Museum's Family Programs department, which she managed for 5 years. She currently lives in Brooklyn with her husband Isaac and her pup Tara.

Co-Director: Contemplative Psychotherapy, Spanish & Portuguese. Visiting Faculty: Contemplative Psychotherapy Program. Core Faculty: Compassion-Based Resilience Training.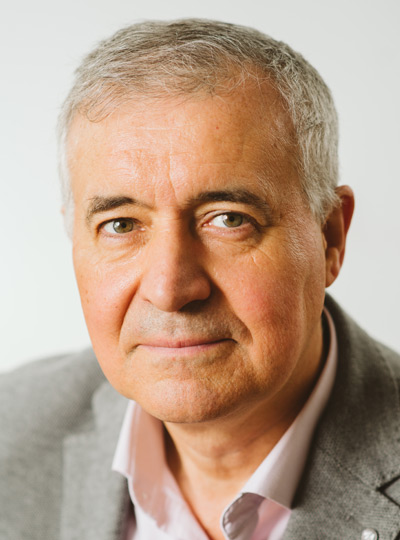 Javier García Campayo
Javier García Campayo is a psychiatrist and psychotherapist. He trained at the Hospital Clínico in Zaragoza, Spain, and at the Universities of Manchester and Cambridge, United Kingdom, and McGill, Montreal, Canada. He is currently Professor in Psychiatry at the University of Zaragoza. He has been chairman of the Spanish Society of Psychosomatic Medicine. He is a visiting lecturer at universities in Spain (UNED, Alcalá de Henares, Basque Country) and abroad (Rochester in the USA and Sao Paulo in Brazil). He has written more than 200 scientific articles, a number of books and chapters in books, and takes part in the main Spanish and international scientific conferences on mental health and psychotherapy. García Campayo leads the Master of Mindfulness at the University of Zaragoza, the first in any Spanish-speaking university. He has published books such as "Mindfulness y ciencia", "La ciencia de la compasión" y "Mindfulness y educación", with Alianza Editorial, "¿Qué sabemos de mindfulness?" y "El Guerrero Atento" with Editorial Kairós and "Nuevo Manual Práctico de Mindfulness" y "Mindfulness y compasión" with Editorial Siglantana. Every two years, he organizes the International Meeting on Mindfulness in Zaragoza with over 500 participants.

Co-Director: Contemplative Psychotherapy, Latinoamérica/España. Core Faculty: Contemplative Psychotherapy.