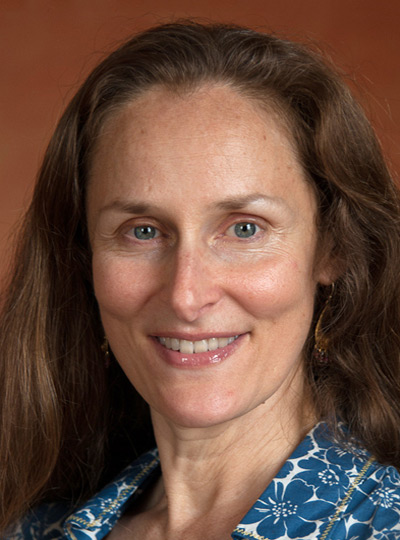 Geri Loizzo
Geri Loizzo is Nalanda Institute's Director of Programming and Director of the Mindful Families & Schools Program. She is also a meditation faculty member and has served on the Institute's board of directors since 2007. She's had a regular practice of Hatha Yoga since 1982 and since 2006 has studied with Nalanda Institute Yoga Faculty, Mary Reilly Nichols. In addition, Loizzo has been studying and practicing Tibetan meditation since 1999, and has been leading weekly morning meditations at the Institute since 2011. Her mentors include Khyabje Gelek Rimpoche, Venerable Robina Courtin, and Kathleen McDonald.
Director of Programming: Nalanda Institute. Director: Mindful Families & Schools. Coordinator: Yoga, Mind & Spirit. Core Faculty: Sustainable Happiness. Meditation Faculty.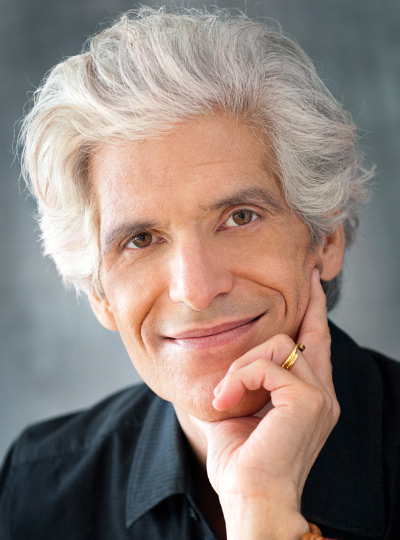 Joe Loizzo
Joseph (Joe) Loizzo, MD, PhD, is a Harvard-trained psychiatrist and Columbia-trained Buddhist scholar with over forty years' experience studying the beneficial effects of contemplative practices on healing, learning and development. He is Assistant Professor of Clinical Psychiatry in Integrative Medicine at Weill Cornell Medical College, where he researches and teaches contemplative self-healing and optimal health. He has taught the philosophy of science and religion, the scientific study of contemplative states, and the Indo-Tibetan mind and health sciences at Columbia University, where he is Adjunct Assistant Professor at the Columbia Center for Buddhist Studies.
Continue reading
In 1998, Dr. Loizzo opened the Center for Meditation and Healing at Columbia University's Presbyterian Hospital, the first mind/body medical center in a major academic department of psychiatry, and the first in the West to offer programs in stress-reduction, self-healing, and lifestyle change integrating compassion practice, role-modeling imagery, and advanced breath-control skills with basic mindfulness and yoga.
The Center for Meditation and Healing joined the Center for Integrative Medicine at Weill Cornell Medical College in 2003, to better test and refine the effectiveness of programs. Dr. Loizzo founded Nalanda Institute for Contemplative Science two years later, to make these programs more available to professionals and the public at large. In 2007, the Institute was incorporated in New York State as a not-for-profit educational foundation. Since then, its programs and community have been steadily evolving to meet the exponentially growing demand for neuroscientifically informed training in contemplative practices and their integration into contemporary healthcare, business, education, and daily life. Beyond the Compassion-Based Resilience Training (CBRT) and Contemplative Self-Healing Program (CSHP) offered since 1998 at New York Presbyterian Hospital, the Institute's main programs include its comprehensive Four-Year Sustainable Happiness Program, its historic international Contemplative Psychotherapy Program, its cutting-edge Mindful Business & Leadership Program, and its popular Mindful Families & Schools Program. The Institute's contemplative teacher training programs include Meditation Teacher Training in Mindfulness and Loving-Kindness, and Yoga, Mind, & Spirit Advanced Yoga Teacher Training.
Raised in Switzerland and educated in a Marianist Catholic boy's school in New York, Dr. Loizzo was graduated summa cum laude in Independent Study from Amherst College. He completed his medical studies at New York University and his post-graduate training in psychiatry at Harvard's Cambridge Hospital. His Columbia Ph.D. is in Indo-Tibetan Studies. He also holds an M.F.A. from the Warren Wilson Program for Writers.
His academic honors include phi beta kappa; the Father Chaminade Awards for English and Religion; the first Mosely Prize in Philosophy and Religion; the Herman Wortis Prize in Neuropsychiatry and Medicine; a Mellon Faculty Fellowship in Indo-Tibetan Studies; and a Columbia University President's Fellowship in the Scientific Study of Religion.
Beyond his teaching at Harvard, UC Davis, Columbia, and Cornell, Dr. Loizzo has lectured internationally on the health benefits of contemplative practices to a wide range of professional and public audiences. He gives frequent talks at Tibet House US on his work weaving humanity's timeless contemplative sciences and healing arts into modern medicine, psychotherapy, leadership, and education.
Dr. Loizzo's research has taken him from Harvard's Mind/Body Medical Institute and Cambridge Hospital westward to the Psychiatry Training Program at UC Davis, and eastward to Drepung Monastic University in India. Now at the Weill Cornell Center for Integrative Medicine, he has completed four studies on the impact of mindfulness, compassion, imagery, and breath-control skills on the lives of women recovering from breast cancer. The positive findings of these studies–marked reductions in stress, traumatic avoidance, and intrusive thinking combined with clear gains in social-emotional functioning and quality of life—have been published in peer-reviewed journals including Alternative Therapies in Health and Medicine, the Annals of the New York Academy of Sciences, and Biomed Central.
Beyond his clinical research, Dr. Loizzo has published numerous scientific articles and scholarly chapters on contemplative approaches to psychotherapy, leadership, and education, the role of contemplative self-healing in healthcare, and the Nalanda tradition of mind and health science. This includes seven review articles on contemplative neuropsychiatry and psychotherapy published in the Annals of the New York Academy of Sciences, the American Psychiatric Association Press, and Oxford University Press. His translation study, Nagarjuna's Reason Sixty with Candrakirti's Commentary, was one of the inaugural volumes in the American Institute of Buddhist Studies Translation Series distributed by the Columbia University Press.
Dr. Loizzo's comprehensive textbook, Sustainable Happiness: The Mind Science Of Well-Being, Altruism, and Inspiration was published by Routledge in 2012. He is executive editor of Advances in Contemplative Psychotherapy: Accelerating Healing and Transformation, a groundbreaking collection of essays by pioneers of a fast-emerging and highly promising new field (Routledge, 2017). The meditation manuals and CD's used in his programs on stress, healing and life-change are available through the Nalanda Institute.
Dr. Loizzo lives in Manhattan with his wife Gerardine and sons, Maitreya Dante and Ananda Rowan, where he maintains a private practice of contemplative psychotherapy.
Founder & Director: Nalanda Institute. Co-Director: Contemplative Psychotherapy. Director: Compassion-Based Resilience Training; Meditation Teacher Training. Core Faculty: all programs.
Shaun Nanavati
Shaun Nanavati, PhD (Cand.) is a research scientist. He completed a Master's Degree in Comparative World Religion at Columbia, where he extended his awareness of the classical tradition and philosophic principles of Indo-Tibetan Buddhism. He also completed a Research Master's at the New School for Social Research (NSSR), focusing upon the Autonomic Characteristic of Affective States. Nanavati's current work at NSSR revolves around the development of a cognitive stress test, based on assessment of neuropsychological and autonomic variables, in search of better diagnosis and treatment of a wide variety of attentional issues.
Visiting Faculty: Mindful Families & Schools.
Helen H. Park
Helen H. Park, LMSW, MFA, is a clinical social worker specializing in integrative and holistic therapeutic approaches for children, couples, and families. She received her MSW from New York University and MFA from University of California Santa Cruz. Park also completed Nalanda Institute's Contemplative Psychotherapy Program and is currently its director. She serves as faculty for Nalanda Institute's Mindful Families & Schools Program. Park also works with the Ackerman Institute for the Family as an Intake Coordinator, an Extern in the postgraduate training program, and an Extern Associate for Ackerman's Foster Care and Adoption Project. She also provides mentoring for couples and families in mindfulness meditation as a relational practice.
Core Faculty: Contemplative Psychotherapy.
Sonia Sequeira
Sonia Sequeira, PhD, is a neuroscientist, yoga instructor, and manager of the Drug Development Program for Clinical Trials at Memorial Sloan Kettering Cancer Center. She has been teaching yoga since 1997 and is a certified instructor in Hatha, Kundalini, and Naam yoga. Dr. Sequeira is the Founder and Director of the Institute for Meditation Sciences and also spearheads the Advances in Meditation Research conference series. Her work revolves around the use of scientific methodologies to study how meditation can be applied to improve health in diverse populations.
Core Faculty: Yoga, Mind & Spirit; Mindful Families & Schools. Visiting Faculty: Contemplative Psychotherapy.
Bart van Melik
Bart van Melik, MA, is a meditation and Insight Dialogue teacher. His Masters in Psychology of Culture and Religion is from the Nijmegen University in The Netherlands. He is also a graduate of the Community Dharma Leader Program at Spirit Rock and is currently in the Spirit Rock/IMS teacher training program. Van Melik teaches through the Metta Foundation and is a senior teacher at the Lineage Project. He has been teaching meditation since 2009, with a specific focus on working with diverse populations, including bringing meditation to juvenile detention centers, homeless shelters, VA hospitals and New York City public schools.
Core Faculty: Mindful Families & Schools.