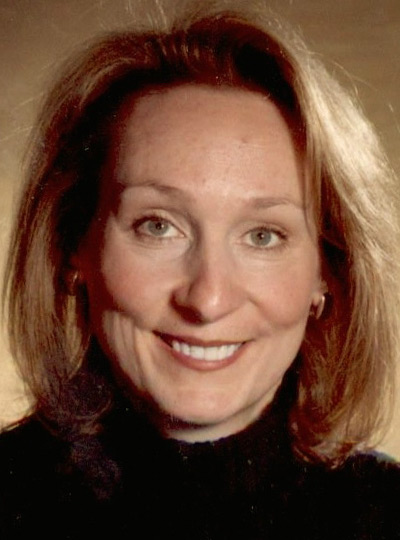 Vance Williams Lavelle
Vance Williams LaVelle, MBA, is a management consultant, executive coach, and CEO Managing Partner at Global Consulting Group. Her work aims to accelerate the achievement of business and personal goals while also enhancing leadership impact through executive coaching. LaVelle received her her MBA from Owen Graduate School of Management, Vanderbilt University. Her business management has been profiled in numerous print, web, and on-air features including Business Week, The New York Times, The Washington Post, The Wall Street Journal, and USA Today. LaVelle couples her extensive senior executive experience in leadership, organizational, and strategy development with sustainable, mindfulness practices.
Core Faculty: Mindful Business & Leadership.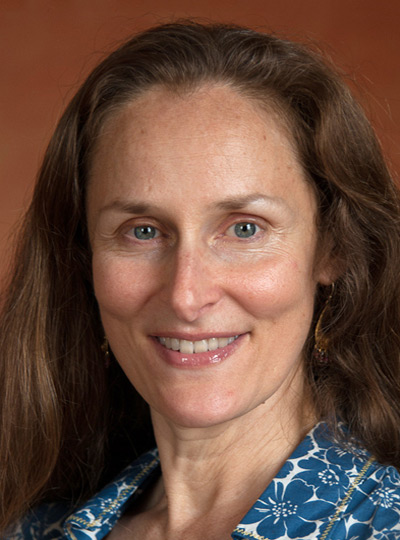 Geri Loizzo
Geri Loizzo is Nalanda Institute's Director of Programming. She is also a meditation faculty member and has served on the Institute's board of directors since 2007. She's had a regular practice of Hatha Yoga since 1982 and since 2006 has studied with Nalanda Institute Yoga Faculty, Mary Reilly Nichols. In addition, Loizzo has been studying and practicing Tibetan meditation since 1999, and has been leading weekly morning meditations at the Institute since 2011. Her mentors include Khyabje Gelek Rimpoche, Venerable Robina Courtin, and Kathleen McDonald.
Director of Programming: Nalanda Institute. Core Faculty. Meditation Faculty.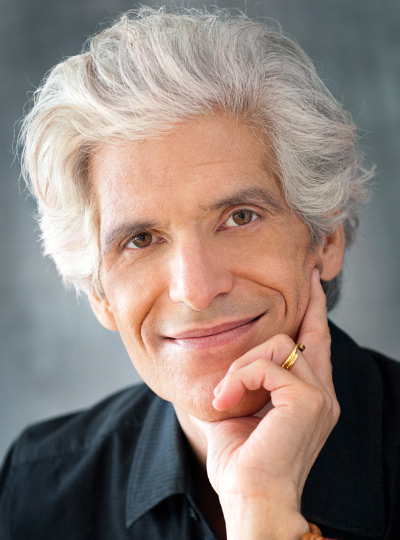 Joe Loizzo
Joseph (Joe) Loizzo, MD, PhD, is a Harvard-trained psychiatrist and Columbia-trained Buddhist scholar with over forty years' experience studying the beneficial effects of contemplative practices on healing, learning and development. He is Assistant Professor of Clinical Psychiatry in Integrative Medicine at Weill Cornell Medical College, where he researches and teaches contemplative self-healing and optimal health. He has taught the philosophy of science and religion, the scientific study of contemplative states, and the Indo-Tibetan mind and health sciences at Columbia University, where he is Adjunct Assistant Professor at the Columbia Center for Buddhist Studies.
Continue reading
In 1998, Dr. Loizzo opened the Center for Meditation and Healing at Columbia University's Presbyterian Hospital, the first mind/body medical center in a major academic department of psychiatry, and the first in the West to offer programs in stress-reduction, self-healing, and lifestyle change integrating compassion practice, role-modeling imagery, and advanced breath-control skills with basic mindfulness and yoga.
The Center for Meditation and Healing joined the Center for Integrative Medicine at Weill Cornell Medical College in 2003, to better test and refine the effectiveness of programs. Dr. Loizzo founded Nalanda Institute for Contemplative Science two years later, to make these programs more available to professionals and the public at large. In 2007, the Institute was incorporated in New York State as a not-for-profit educational foundation. Since then, its programs and community have been steadily evolving to meet the exponentially growing demand for neuroscientifically informed training in contemplative practices and their integration into contemporary healthcare, business, education, and daily life. Beyond the Compassion-Based Resilience Training (CBRT) and Contemplative Self-Healing Program (CSHP) offered since 1998 at New York Presbyterian Hospital, the Institute's main programs include its comprehensive Four-Year Sustainable Happiness Program, its historic international Contemplative Psychotherapy Program, its cutting-edge Mindful Business & Leadership Program, and its popular Mindful Families & Schools Program. The Institute's contemplative teacher training programs include Meditation Teacher Training in Mindfulness and Loving-Kindness, and Yoga, Mind, & Spirit Advanced Yoga Teacher Training.
Raised in Switzerland and educated in a Marianist Catholic boy's school in New York, Dr. Loizzo was graduated summa cum laude in Independent Study from Amherst College. He completed his medical studies at New York University and his post-graduate training in psychiatry at Harvard's Cambridge Hospital. His Columbia Ph.D. is in Indo-Tibetan Studies. He also holds an M.F.A. from the Warren Wilson Program for Writers.
His academic honors include phi beta kappa; the Father Chaminade Awards for English and Religion; the first Mosely Prize in Philosophy and Religion; the Herman Wortis Prize in Neuropsychiatry and Medicine; a Mellon Faculty Fellowship in Indo-Tibetan Studies; and a Columbia University President's Fellowship in the Scientific Study of Religion.
Beyond his teaching at Harvard, UC Davis, Columbia, and Cornell, Dr. Loizzo has lectured internationally on the health benefits of contemplative practices to a wide range of professional and public audiences. He gives frequent talks at Tibet House US on his work weaving humanity's timeless contemplative sciences and healing arts into modern medicine, psychotherapy, leadership, and education.
Dr. Loizzo's research has taken him from Harvard's Mind/Body Medical Institute and Cambridge Hospital westward to the Psychiatry Training Program at UC Davis, and eastward to Drepung Monastic University in India. Now at the Weill Cornell Center for Integrative Medicine, he has completed four studies on the impact of mindfulness, compassion, imagery, and breath-control skills on the lives of women recovering from breast cancer. The positive findings of these studies–marked reductions in stress, traumatic avoidance, and intrusive thinking combined with clear gains in social-emotional functioning and quality of life—have been published in peer-reviewed journals including Alternative Therapies in Health and Medicine, the Annals of the New York Academy of Sciences, and Biomed Central.
Beyond his clinical research, Dr. Loizzo has published numerous scientific articles and scholarly chapters on contemplative approaches to psychotherapy, leadership, and education, the role of contemplative self-healing in healthcare, and the Nalanda tradition of mind and health science. This includes seven review articles on contemplative neuropsychiatry and psychotherapy published in the Annals of the New York Academy of Sciences, the American Psychiatric Association Press, and Oxford University Press. His translation study, Nagarjuna's Reason Sixty with Candrakirti's Commentary, was one of the inaugural volumes in the American Institute of Buddhist Studies Translation Series distributed by the Columbia University Press.
Dr. Loizzo's comprehensive textbook, Sustainable Happiness: The Mind Science Of Well-Being, Altruism, and Inspiration was published by Routledge in 2012. He is executive editor of Advances in Contemplative Psychotherapy: Accelerating Healing and Transformation, a groundbreaking collection of essays by pioneers of a fast-emerging and highly promising new field (Routledge, 2017). The meditation manuals and CD's used in his programs on stress, healing and life-change are available through the Nalanda Institute.
Dr. Loizzo lives in Manhattan with his wife Gerardine and sons, Maitreya Dante and Ananda Rowan, where he maintains a private practice of contemplative psychotherapy.
Founder & Academic Director: Nalanda Institute. Executive Chairman of the Board of Directors. Core Faculty: all programs.
Kamilah Majied
Dr. Kamilah Majied is a contemplative inclusivity and equity consultant, mental health therapist, clinical educator, and researcher. Drawing from her decades of contemplative practice and diversity, equity and inclusion leadership, Dr. Majied engages people in experiencing wonder, humor and insight through transforming oppressive patterns and deepening relationships towards ever-improving individual, organizational and communal wellness. After 15 years of teaching at Howard University, Dr. Majied joined the faculty at California State University, Monterey Bay as a Professor of Social Work. She teaches clinical practice to graduate students employing psychodynamic, cognitive-behavioral, mindfulness-based, and artistic approaches to well-being. She also teaches research methods, social and organizational policy analysis, and community organizing through a social justice lens.
Visiting Faculty: Contemplative Psychotherapy.
Marco Mascarin
Marco Mascarin, PhD, RP, is a contemplative psychotherapist who teaches, researches and writes about mindfulness-based clinical interventions and contemplative approaches to healing. His work is informed by over three decades of training with teachers from Indo-Tibetan Buddhist lineages and traditional healers from around the world. Marco teaches clinical applications of mindfulness in the Counseling Psychology program at the University of Toronto and also serves on campus as Buddhist Chaplain. He was Co-Director and core faculty for the Inter-professional Certificate in Applied Mindfulness Meditation presented at the Faculty of Social Work, UofT and McMaster University Medical Centre Faculty of Health Sciences. Marco is co-founder of the Institute of Traditional Medicine in Toronto and worked for many years as a documentary filmmaker, producing dozens of films for the CBC about contemporary visionaries. He is a clinical associate at the Mindfulness Clinic in Toronto.
Core Faculty: Contemplative Psychotherapy (Toronto).
Megan Mook
Megan Mook, MA, is a writer and meditation teacher. She conducts corporate seminars on emotional intelligence, writes about meditation, hosts immersive retreats, and is the head teacher of MNDFL Meditation in Brooklyn. She holds a Master's degree in Buddhist Studies from the International Buddhist College in Thailand and has studied Tibetan scriptural translation with Robert Thurman and Lozang Jamspal of Columbia University. Over the last 15 years, Megan has immersed herself in the study of Buddhism by working closely with teachers in the Zen, Theravada, and Tibetan traditions.
Meditation faculty.
Caverly Morgan
Caverly Morgan is a meditation teacher, author, nonprofit leader, and visionary. She is the founder and Lead Contemplative of Peace in Schools—a nonprofit which created the nation's first for-credit mindfulness class in public high schools. She is also the founder of Presence Collective, a community of cross-cultural contemplatives committed to personal and collective transformation, creating spaces for wisdom exchange and belonging. Caverly blends the original spirit of Zen with a modern nondual approach. Her practice began in 1995 and has included eight years of training in a silent Zen monastery. She has been teaching contemplative practice since 2001. She is the author of The Heart of Who We Are: Realizing Freedom Together and A Kid's Book About Mindfulness.
Visiting Faculty: Contemplative Psychotherapy.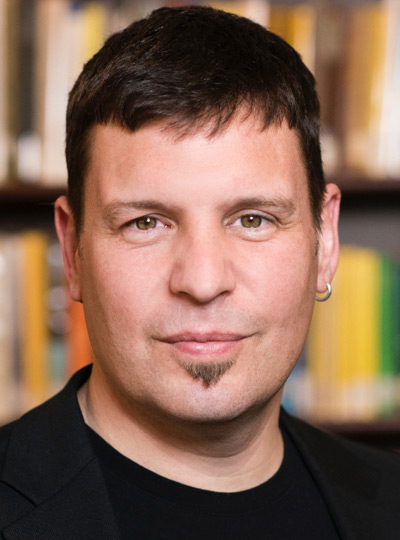 Miles Neale
Miles Neale, PsyD, is among the leading voices of the current generation of Buddhist teachers and a forerunner in the emerging field of contemplative psychotherapy. He is the co-developer of the Nalanda Institute's Contemplative Psychotherapy Program. Miles is clinical instructor of psychology at Weill Cornell Medical College and  a Buddhist psychotherapist in private practice with twenty years' experience studying and integrating Buddhist psychology and meditation into psychotherapy. He is a co-editor of Advances in Contemplative Psychotherapy: Accelerating Healing and Transformation, a groundbreaking collection of essays by pioneers of the fast-emerging and highly promising new field of contemplative psychotherapy. He is also the author of the forthcoming Gradual Awakening: The Tibetan Buddhist Path of Becoming Fully Human.
Faculty: Contemplative Psychotherapy (PESI).
Lobsang Tenzin Negi
Lobsang Tenzin Negi, PhD, is the co-founder and Director of the Emory-Tibet Partnership and a Professor of Practice in Emory University's Department of Religion. Dr. Negi received his doctorate from Emory and a Geshe Lharampa degree (the Tibetan Buddhist equivalent of a PhD), from Drepung Loseling Monastery in south India. He is also the founder and spiritual director of Drepung Loseling Monastery, in Atlanta. Geshe Negi also developed Cognitively-Based Compassion Training (CBCT), a systematic and secular compassion training based on traditional Tibetan Buddhist mind training. CBCT is currently utilized in a number of research studies, including an NIH-funded study examining the efficacy of compassion meditation on the experience of depression.
Visiting Faculty: Contemplative Psychotherapy.
Mindy Newman
Mindy Newman, MA, MTS, LMHC, is a psychotherapist and hypnotherapist in private practice. She has an MA in counseling psychology from Lesley University and an MTS in world religion from Harvard University. A committed practitioner of Tibetan Buddhism, Newman began her dharma study with Lama Migmar Tseten in Cambridge, Massachusetts, and has studied with other profound teachers in both the Sakya and Gelug traditions. She is a graduate of Nalanda Institute's  Contemplative Psychotherapy Program and teaches meditation as part of the institute's Introduction to Meditation series at Tibet House. Newman was recently one of Tricycle's online dharma talk leaders. She also coordinates Nalanda Institute's Counseling and Mentoring Referral Network and is passionate about making Buddhist psychotherapy more widely accessible.
Meditation Faculty.
Mary Reilly Nichols
Mary Reilly Nichols, is the Director of Nalanda Institute's Yoga, Mind & Spirit and has been teaching yoga for over 30 years. She specializes in yoga with an emphasis on the development of wisdom and experience through the lens of non-duality offered in the Upanishads, Advaita Vedanta, as well as in the Tantric methods of Kashmiri Shaivism and Kundalini Yoga. She holds a BA in anthropology from Harvard University, is a devoted student of Muktananda, and completed five years of residency in meditation ashrams in both India and the US. Currently, Nichols teaches stress management in psychiatric settings and is involved in ongoing research on the mind/body benefits of yoga and meditation.
Visiting Faculty: Contemplative Psychotherapy. Visiting Meditation Faculty.
Susanna Nicholson
Susanna Nicholson, MPhil, is a health coach and yoga and meditation teacher. She received her MPhil from Oxford. For over ten years, she has provided lifestyle coaching and practices for patients in cancer and cardiac rehabilitation. Nicholson is affiliated with a private psychotherapy office in Kingston NY. She has been authorized to teach yoga meditation by the Krishnamachary-Desikachar tradition, has completed a 500 RYT teacher training, is certified as a Duke University integrative health coach, and is certified through Greater Good Science Center, UC Berkeley. Her writings on contemplative practices have appeared in numerous publications. Nicholson's current research focuses on adapting pre-modern South Asian contemplative practices for a diverse, contemporary society.
Meditation Faculty.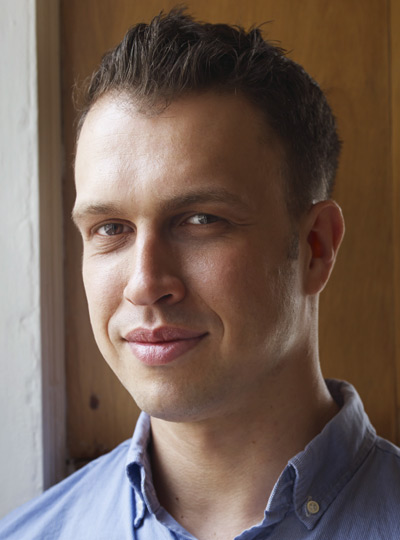 Ethan Nichtern
Ethan Nichtern, is a Buddhist teacher, author, and activist. He is a Shastri, a senior teacher, in the Shambhala Buddhist tradition, and is currently senior teacher-in-residence for the Shambhala New York community. Additionally, Nichtern founded the Interdependence Project, a nonprofit organization dedicated to secular Buddhist practice and transformational activism and arts. His books include The Road Home: A Contemporary Exploration of the Buddhist Path and The Dharma of The Princess Bride: What The Coolest Fairy Tale of Our Time Can Teach Us About Buddhism and Relationships. His articles have been featured in Lion's Roar, Tricycle, BuddhaDharma, as well as many other online publications.
Visiting Faculty: Contemplative Psychotherapy.