Erin L. Olivo
Erin L. Olivo, PhD, MPH, is a clinical psychologist in private practice. She is a former Assistant Clinical Professor of Medical Psychology at Columbia University, and the former Director of the Columbia Integrative Medicine Program, which she headed with Dr. Mehmet Oz. She has intensive training in Dialectical Behavior Therapy (DBT), Mindfulness Based Cognitive Therapy (MBCT), and clinical hypnosis. Dr. Olivo researches the benefits of mind-body strategies in medical and mental health care, especially for people facing cancer, cardiovascular disease, and obesity.
Visiting Faculty: Contemplative Psychotherapy.
Alexa Owen
Alexa Owen, C-IAYT, graduated from the Contemplative Psychotherapy Program at Nalanda Institute, where she also completed her teacher training in Compassion-Based Resilience Training and continues studies in embodiment and psychosocial change through courses and affinity group work. She has delivered workshops on wellness and contemplative science at libraries, high schools, and universities; created mindfulness training content for values-driven organizations; and guided meditation through her work with the Anti-Racism Planning Group at Smith College School for Social Work, where she is currently working toward her MSW. A certified yoga therapist and inspired student of social science, she is passionate about supporting people in fully embodying their lives through self-awareness, compassion, and flourishing in their intra- and interpersonal relationships.
Meditation Faculty.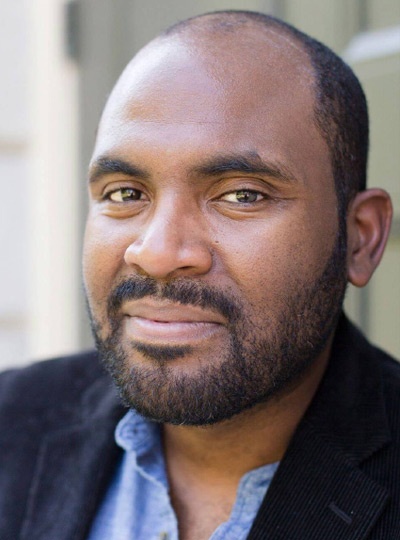 Lama Rod Owens
Lama Rod Owens is considered one of the emerging leaders of his generation of Buddhist teachers. An author, activist, and teacher, he is the co-founder of Bhumisparsha, a Buddhist tantric practice community as well as a visiting teacher with several Buddhist centers including the Natural Dharma Fellowship and the Brooklyn Zen Center. A graduate of Harvard Divinity School, Lama Rod has also been a guest faculty member at the Harvard School of Education's program Mindfulness for Educators. He has been a regular guest on SiriusXM's Urban View hosted by Pulitzer Prize winning journalist Karen Hunter. He is also a co-author of Radical Dharma: Talking Race, Love, and Liberation and his next book project exploring transformative anger and rage is due out Fall 2019. Lama Rod can be reached at lamarod.com.
Visiting Faculty: Contemplative Psychotherapy.
Sensei Koshin Paley Ellison
Sensei Koshin Paley Ellison, MFA, LMSW, DMIN, is an author, Zen teacher, Jungian psychotherapist, and Certified Chaplaincy Educator. Koshin co-founded the New York Zen Center for Contemplative Care. He is on the faculty of the University of Arizona Medical School's Andrew Weil Center for Integrative Medicine's Integrative Medicine Fellowship and on Faculty of the Integrative Medicine Fellowship of the Academy of Integrative Health and Medicine. He is the author of Wholehearted: Slow Down, Help Out, Wake Up (Wisdom Publications, 2019) as well as the co-editor of Awake at the Bedside: Contemplative Teachings on Palliative and End of Life Care (Wisdom Publications, 2016).
Visiting Faculty: Contemplative Psychotherapy.
Maria Perez
Maria Perez, MPH, CCM, is founder and CEO of Case Management Network, Inc., which provides care coordination and management of traumatic injuries within occupational and liability insurance frameworks. She received her MPH from Columbia University and has completed multiple programs from the Nalanda Institute for Contemplative Science including the Sustainable Happiness Program, Contemplative Psychotherapy Program, Meditation Teacher Training, and Yoga, Mind & Spirit. In addition to her own meditation practice, Perez has integrated teaching mindfulness meditation to her employees and patients for stress reduction and pain control.
Meditation Faculty.
Sheryl Petty
Sheryl Petty, Ed.D. is an equity & systems change consultant and has worked and taught in the fields of education, organizational development, healing, and systems change for nearly 30 years. She also teaches and is ordained in Yoruba/Lucumi & Tibetan Buddhist (Nyingma) lineages, which she has practiced since 1996. She holds degrees in Mathematics, Systematic & Philosophical Theology, a doctorate in Leadership & Change, is a certified yoga asana instructor, and is authorized to share practices based in Bön Buddhist Dzogchen. Sheryl partners with institutional clients with significant national and global footprints via her consulting firm Movement Tapestries, providing Deep Equity, Organizational Transformation & Systems Change support. She also supports the integration of equity & contemplative practice in institution-wide and field-level change. Her work aids systems to function in more rigorous, courageous, loving and healthy ways for the benefit of all. She also helps build and strengthen the field of equity & organizational transformation practitioners, which contributes to the healing of organizations and systems as far and wide as possible.
Visiting Faculty: Contemplative Psychotherapy.
Lobsang Rapgay
Lobsang Rapgay, PhD, is a research psychologist, and Director of the Clinical Training program for Mental Health Professionals at the Mindfulness Awareness Research Center, UCLA. Dr. Rapgay was the first President of the International Association of Tibetan Physicians. His books on meditation and Tibetan medicine, include Tibetan Medicine: A Holistic Approach to Better Health, The Tibetan Book of Healing, and Real Meditation in Minutes a Day: Enhancing Your Performance, Relationships, Spirituality, and Health (with Joseph Arpaia). Dr. Rapgay specializes in clinical behavioral medicine with a focus on the assessment and treatment of chronic psychophysiological disorders and psychiatric symptoms.
Visiting Faculty: Contemplative Psychotherapy.
Elizabeth Rovere
Elizabeth Rovere, MA, PsyD, is a clinical psychologist in New York City where she has a private practice of group, couples and individual therapy. She is keenly interested in faith and spirituality as a profound path of psychological transformation. Current work interests include the neuroscience and metaphor of the human heart, climate justice and esoteric religious history. Elizabeth is a RYT-200 BodyAwake Yoga Teacher (December 2020), trained in somatic approaches to trauma. She holds an MA from Yale in Russian and East European Studies, an MTS from Harvard Divinity and a PsyD from William James College. Her clinical training was at Harvard University and NYU Medical Center. She lives in Brooklyn with her husband and their 2 daughters, and 2 cats.
Faculty: Contemplative Psychotherapy.
Jeffrey B. Rubin
Jeffrey B. Rubin, PhD, is an author, meditation teacher, and a psychotherapist in private practice. He is is a graduate of Princeton University, Columbia University and Union Institute. Dr. Rubin is a sensei in the Rinzai Zen lineage and the "creator of meditative psychotherapy." He is also a training and supervising analyst at the Westchester Institute for Training in Psychoanalysis and Psychotherapy. Among the books that he has authored are The Art of Flourishing: A New East-West Approach to Staying Sane and Finding Love in an Insane World and Meditative Psychotherapy: The Marriage of East and West.
Visiting Faculty: Contemplative Psychotherapy.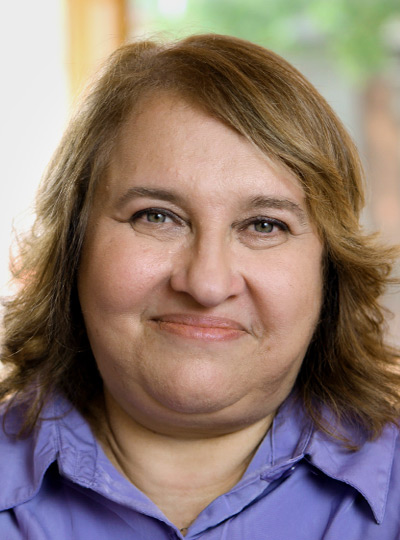 Sharon Salzberg
Sharon Salzberg is a meditation teacher, author, and a co-founder of the Insight Meditation Society in Barre, Massachusetts. She is one of the most prominent Buddhist meditation teachers in the West and has been teaching and leading meditation retreats around the world for over three decades. Her writings have appeared in numerous publications, including Time, Yoga Journal, Tricycle, Buddhadharma, Loin's Roar, and numerous anthologies. She is the author of ten books, including Love Your Enemies: How to Break the Anger Habit & Be a Whole Lot Happier (co-authored with Robert Thurman), and Real Love: The Art of Mindful Connection.
Core Faculty: Contemplative Psychotherapy.
Broderick Sawyer
Broderick Sawyer, PhD, is an activist, clinical psychologist, meditation teacher, and consultant in Louisville, KY. He teaches mental health professionals, activists, non-profit members, college students, and businesses how to decondition generationally-inherited oppressive psychology. By teaching simple and adaptable techniques, Broderick relies on his doctoral training and 7 years teaching meditation to help people tune into the present moment completely, where compassion for self, others, and true interconnection is realized as solid-truth. Essentially, he understands an enlightened global society as a one where it is understood that no "others" fundamentally exist. As a teacher and trainer, Broderick uses a direct, relatable, and playful approach to helping others develop the skills necessary to build a compassionate future. For more information, check out his website at brodericksawyer.com.
Visiting Faculty.
Sabene Selassie
Sabene Selassie, MA, is a meditation teacher and transformational coach. She is a graduate of the Community Dharma Leader Program at Spirit Rock Meditation Center and a New York Insight. She is a past Executive Director of New York Insight Meditation Center and serves on the board of the Barre Center for Buddhist Studies. For over 20 years she has worked with children, youth, and families nationally and internationally for small and large not–for–profits; her work has taken her from the Tenderloin in San Francisco to refugee camps in Guinea, West Africa. Selassie has worked as a consultant combining social change leadership and mindfulness practices including building inclusive communities, leading social action arts workshops, and teaching meditation.
Visiting Faculty: Contemplative Psychotherapy.
Sonia Sequeira
Sonia Sequeira, PhD, is a neuroscientist, yoga instructor, and manager of the Drug Development Program for Clinical Trials at Memorial Sloan Kettering Cancer Center. She has been teaching yoga since 1997 and is a certified instructor in Hatha, Kundalini, and Naam yoga. Dr. Sequeira is the Founder and Director of the Institute for Meditation Sciences and also spearheads the Advances in Meditation Research conference series. Her work revolves around the use of scientific methodologies to study how meditation can be applied to improve health in diverse populations.
Visiting Faculty: Contemplative Psychotherapy.
Pooja Amy Shah
Pooja Amy Shah, MD, is a practicing dual Board Certified Integrative and Family Medicine physician, who is also licensed in medical acupuncture. She has trained at Harvard University's Benson Henry Institute for Mind-Body Medicine, completed the two-year program in Contemplative Psychotherapy at the Nalanda Institute, and studied at Kopan Monastery in Nepal. Pooja has studied yoga since medical school and is currently completing Kula Yoga Project's 200-hour Yoga Teacher Training. She has a private integrative medicine practice, in Midtown New York City, focused on the holistic healing of chronic illnesses and pain using a discerning blend of Eastern medical traditions and standard Western allopathic care. She is also an Assistant Professor of Medicine at Columbia University / New York-Presbyterian Hospital where she serves as Director of Integrative Medicine and teaches residents and medical students.
Meditation Faculty.
Heather Shaw
Heather Shaw has been teaching yoga and other embodied contemplative practices since 2001. A student of Tibetan Buddhist and Vipassana meditation, as well as contemplative psychology, Heather's path began in the Shambhala lineage through her work at OM yoga center, where she met her longtime friend and meditation teacher, Buddhist author Ethan Nichtern. At home in Portland, OR, she sits regularly with the Presence Collective, a community dedicated to personal transformation, social justice and collective liberation and co-facilitates a social meditation group that focuses on the practice of mindful communication. In 2018, Heather completed a certificate in Nalanda Institute's Contemplative Psychotherapy Program, with a capstone focus on creating mindfulness-based curriculum for grades K-8. In addition to teaching yoga, she works with people of all ages as a meditation instructor, contemplative coach and mentor.
Meditation Faculty.
Tazuko Shibusawa
Tazuko Shibusawa, LCSW, PhD, is Associate Professor at the New York University Silver School of Social Work and previously served as the Associate Dean and Director of the MSW Program. Tazuko received her LCSW and PhD from the University of California, Los Angeles and completed post-graduate training in family therapy, psychoanalytically-oriented psychotherapy, and trauma studies. She is a graduate of Nalanda Institute's Contemplative Psychotherapy program. Tazuko's research, which has been funded by the National Institute of Drug Abuse and the John A. Hartford Foundation Geriatric Social Work Faculty Scholars Program, focuses on the health and mental health of older adults and their families, elder abuse and mistreatment, and clinical practice with Asian and Asian immigrants.
Meditation Faculty.
Daniel Siegel
Dan Siegel, MD, is a neuropsychiatrist, clinical professor of psychiatry at the UCLA School of Medicine, the founding co-director of UCLA Mindful Awareness Research Center, and Executive Director of the Mindsight Institute. Dr. Siegel received his medical degree from Harvard University and completed his postgraduate medical education at UCLA with training in pediatrics; and child, adolescent and adult psychiatry. Known for his work in the developing field of Interpersonal Neurobiology, Dr. Siegel is also an author of numerous books written for both professional and lay audiences. They include The Developing Mind: How Relationships and the Brain Interact to Shape Who We Are and  Mind: A Journey to the Heart of Being Human.
Past Visiting Faculty: Contemplative Psychotherapy.
Joaquim Soler Ribaudi
Joaquim Soler Ribaudi, PhD, is a senior clinical psychologist working in the Borderline Personality Unit in the psychiatric department of the Hospital de la Santa Creu i Sant Pau in Barcelona. He is also Associate Professor in the Department of Psychiatry and Forensic Medicine at the Autonomous University of Barcelona. He has been trained as a DBT and MBCT therapist. He has collaborated and led several public financed projects on Borderline Personality Disorders (BPD) targeting assessment, genetics and psychological and pharmacological treatments. He has published more than 80 indexed papers related to depression, BPD and mindfulness. In this two latest topics Dr. Soler has assessed the benefits of DBT Mindfulness training for people with BPD in core symptoms such impulsivity and emotional regulation. Dr. Soler is also a researcher in the Center of Research in Mental Heath Network. He was also a principal investigator of the mindfulness group in the Excellence Network for the Dissemination of Psychological Treatments for Mental Health Promotion in Spain. He has been consultant and board member of the European Society for the Study of Personality Disorders (ESSPD), member of the task force in personality disorders of the World Federation of Societies of Biological Psychiatry (WFSBP), member of the de la International DBT Strategic Planning Group (IDSPG) and has been cofounder and president of the Spanish DBT Society.
Visiting Faculty: Contemplative Psychotherapy.
Jasmine Syedullah
Jasmine Syedullah, PhD, is a black feminist political theorist of abolition, as well as co-author of Radical Dharma: Talking Race, Love, and Liberation (North Atlantic Books, 2016). She holds the first Assistant Professor line in Vassar College's Africana Studies Program, celebrating its 50th anniversary this year. Her current book project is a political theory of fugitive slave mother Harriet Jacobs's prophetic witness and writings. Before joining the faculty at Vassar, Syedullah taught at the University of San Francisco and the University of California Santa Cruz where she completed her PhD in Politics with a designated emphasis in Feminist Studies and History of Consciousness. Out in the world and across the country Jasmine is core member of the Radical Dharma Team bringing practices of personal transformation to embodied approaches to social justice and collective liberation from racial injustice and white supremacy to a wide range of communities, centers, and campuses.
Visiting Faculty: Contemplative Psychotherapy.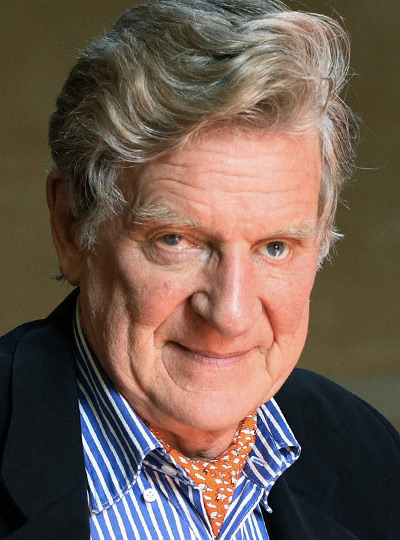 Robert Thurman
Robert Thurman, PhD, is a recognized worldwide authority on religion and spirituality, Asian history, world philosophy, Buddhist science, Indo-Tibetan Buddhism, and His Holiness the Dalai Lama. He is the Jey Tsong Khapa Professor of Indo-Tibetan Buddhist Studies in the Department of Religion at Columbia University, President of the Tibet House U.S., Spiritual Director of Menla, and President of the American Institute of Buddhist Studies. Dr. Thurman received his PhD from Harvard and has studied extensively with many top Tibetan Lamas including His Holiness the Dalai Lama. Dr. Thurman is the author of many books, including The Central Philosophy of Tibet, The Jewel Tree of Tibet, and, most recently, with William Meyers and Michael Burbank, Man of Peace: The Illustrated Life Story of the Dalai Lama of Tibet.
Core Faculty: Contemplative Psychotherapy.
Scott Tusa
Scott Tusa is a Buddhist teacher based in Brooklyn. He teaches meditation and Buddhist psychology nationally in both group and one-to-one settings, and supports Tsoknyi Rinpoche's Pundarika Sangha as a practice advisor. He trained in Buddhist philosophy and meditation with some of the greatest living masters since his early twenties, including Lama Zopa Rinpoche, Tsoknyi Rinpoche, and Tulku Sangag Rinpoche. Ordained by His Holiness the Fourteenth Dalai Lama, he spent nine years as a Buddhist monk, with much of that time engaged in solitary meditation retreat and study in the United States, India, and Nepal.
Meditation Faculty. Visiting Faculty: Contemplative Psychotherapy.
David R. Vago
David R. Vago, PhD, is a cognitive neuroscientist, and the Research Director of the Osher Center of Integrative Medicine at Vanderbilt University where he is an associate professor in the departments of Physical Medicine and Rehabilitation and Psychiatry. He received his PhD in Cognitive and Neural Sciences from the University of Utah. Dr. Vago's research attempts to clarify adaptive mind-brain-body interactions and their therapeutic relevance in psychiatric settings. In this context, he has been specifically focusing on the study of mindfulness-based interventions in clinical settings, and the basic cognitive and neuroscientific mechanisms by which mindfulness-based practices function.
Visiting Faculty: Contemplative Psychotherapy.
Bart van Melik
Bart van Melik, MA, is a meditation and Insight Dialogue teacher. His Masters in Psychology of Culture and Religion is from the Nijmegen University in The Netherlands. He is also a graduate of the Community Dharma Leader Program at Spirit Rock and is currently in the Spirit Rock/IMS teacher training program. Van Melik teaches through the Metta Foundation and is a senior teacher at the Lineage Project. He has been teaching meditation since 2009, with a specific focus on working with diverse populations, including bringing meditation to juvenile detention centers, homeless shelters, VA hospitals and New York City public schools.
Core Faculty: Contemplative Psychotherapy. Meditation Faculty.
Jesse Westfall
Jesse Westfall, LMFT, MS, received her master's degree in psychology from California Polytechnic State University, San Luis Obispo and was certified in EMDR by the EMDR International Association (EMDRIA). Jesse has a private practice in Oakland, CA where she employs and supervises associate therapists, provides individual and group consultation for EMDR clinicians, and provides psychotherapy for individuals with childhood, recent traumatic experiences, sexual trauma, and more. Jesse is passionate about empowering other clinicians and providers in order to support those in need to receive the support they need and deserve.
Visiting Faculty: Contemplative Psychotherapy.
angel Kyodo williams
angel Kyodo Williams is a teacher, activist, author, and founder of the Center for Transformative Change. Ordained as a Zen priest, she is the second black woman recognized as a teacher in her lineage. She is the author of Being Black: Zen and the Art of Living With Fearlessness and Grace and co-author of Radical Dharma: Talking Race, Love, and Liberation. She has fearlessly been working to bridge the worlds of personal transformation and justice. Rev. angel has developed comprehensive systems for illuminating both practical personal change and the profoundly liberating potential of mindfulness, yoga, and somatic practices coupled with wisdom teachings.
Visiting Faculty: Contemplative Psychotherapy.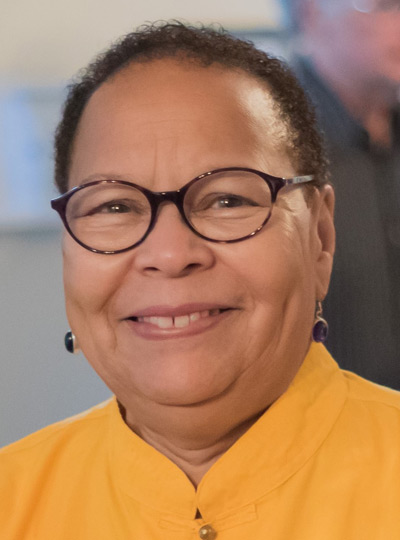 Jan Willis
Jan Willis, (BA and MA in Philosophy from Cornell University; PhD in Indic and Buddhist Studies from Columbia University) is currently Professor of Religion Emerita at Wesleyan University in Middletown, Connecticut and Visiting Professor of Religion at Agnes Scott College in Decatur, GA. She has studied with Tibetan Buddhists in India, Nepal, Switzerland and the U.S. for five decades, and has taught courses in Buddhism for over forty-five years. She is the author of The Diamond Light: An Introduction to Tibetan Buddhist Meditation (1972), On Knowing Reality: The Tattvartha Chapter of Asanga's Bodhisattvabhumi (1979), Enlightened Beings: Life Stories from the Ganden Oral Tradition (1995); and the editor of Feminine Ground: Essays on Women and Tibet (1989). Additionally, Willis has published numerous articles and essays on various topics in Buddhism—Buddhist meditation, hagiography, women and Buddhism, and Buddhism and race. In 2001, her memoir, Dreaming Me: An African American Woman's Spiritual Journey was published. It was re-issued in 2008 by Wisdom Publications as Dreaming Me: Black, Baptist, and Buddhist—One Woman's Spiritual Journey).
In December of 2000, TIME magazine named Willis one of six "spiritual innovators for the new millennium." In 2003, she was a recipient of Wesleyan University's Binswanger Prize for Excellence in Teaching. Newsweek magazine's "Spirituality in America" issue in 2005 included a profile of Willis and, in its May 2007 edition, Ebony magazine named Willis one of its "Power 150" most influential African Americans. In April of 2020, her latest book, Dharma Matters: Women, Race and Tantra; Collected Essays by Jan Willis, was published.
Visiting Faculty: Contemplative Psychotherapy.
Emily J. Wolf
Emily J. Wolf, PhD, is a counseling psychologist in private practice integrating contemplative methods of Indian yoga and meditation into Western psychodynamic therapy, recovery, and health psychology. She is the co-developer of Nalanda Institute's Contemplative Psychotherapy Program, and is deeply invested in training care providers in the healing modalities of Buddhist traditions. Dr. Wolf received her BA in Eastern Religion from Columbia College, PhD in Counseling Psychology from Fordham University, and has studied under Tibetan Buddhist and Hatha Yoga/Ashtanga yoga masters both in the United States and Asia for over a decade. She is co-editor and contributing author of Advances in Contemplative Psychotherapy: Accelerating Healing and Transformation (2017).
Faculty: Contemplative Psychotherapy (PESI).
Anthony V. Zampella
Anthony V. Zampella, MS, is a Zen practitioner, leadership coach and educator who researches adult learning and leadership development and leads the "practice field" he founded in our Contemplative Psychotherapy Program to facilitate contemplative learning and practice. He received his B.A. in Sociology from U.C. San Diego, M.S. in Journalism from Columbia University, and M.S. in Organizational Leadership from Mercy College, where he went on to direct the program as full-time faculty from 2000–2005. A graduate of our Contemplative Psychotherapy Program, he currently teaches at Rutgers University Business School. Tony's blog, Learning Curve, explores learning and leadership, and he serves on the Editorial Board of "The Philosophy of Coaching, an International Journal." His research on listening has been cited by the International Coaching Federation (ICF), and he is one of 40 international coaches contributing to the Routledge textbook: Complex situations in coaching: A critical case-based approach (forthcoming 2018).
Visiting Faculty: Contemplative Psychotherapy.