Erin L. Olivo
Erin L. Olivo, PhD, MPH, is a clinical psychologist in private practice. She is a former Assistant Clinical Professor of Medical Psychology at Columbia University, and the former Director of the Columbia Integrative Medicine Program, which she headed with Dr. Mehmet Oz. She has intensive training in Dialectical Behavior Therapy (DBT), Mindfulness Based Cognitive Therapy (MBCT), and clinical hypnosis. Dr. Olivo researches the benefits of mind-body strategies in medical and mental health care, especially for people facing cancer, cardiovascular disease, and obesity.
Visiting Faculty: Contemplative Psychotherapy.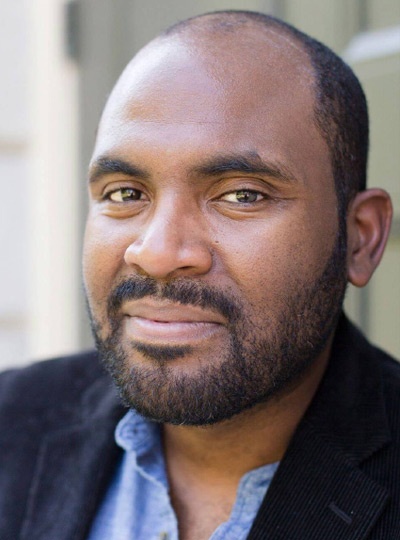 Lama Rod Owens
Lama Rod Owens is considered one of the emerging leaders of his generation of Buddhist teachers. An author, activist, and teacher, he is the co-founder of Bhumisparsha, a Buddhist tantric practice community as well as a visiting teacher with several Buddhist centers including the Natural Dharma Fellowship and the Brooklyn Zen Center. A graduate of Harvard Divinity School, Lama Rod has also been a guest faculty member at the Harvard School of Education's program Mindfulness for Educators. He has been a regular guest on SiriusXM's Urban View hosted by Pulitzer Prize winning journalist Karen Hunter. He is also a co-author of Radical Dharma: Talking Race, Love, and Liberation and his next book project exploring transformative anger and rage is due out Fall 2019. Lama Rod can be reached at lamarod.com.
Visiting Faculty: Contemplative Psychotherapy.
Sensei Koshin Paley Ellison
Sensei Koshin Paley Ellison, MFA, LMSW, DMIN, is an author, Zen teacher, Jungian psychotherapist, and Certified Chaplaincy Educator. Koshin co-founded the New York Zen Center for Contemplative Care. He is on the faculty of the University of Arizona Medical School's Andrew Weil Center for Integrative Medicine's Integrative Medicine Fellowship and on Faculty of the Integrative Medicine Fellowship of the Academy of Integrative Health and Medicine. He is the author of Wholehearted: Slow Down, Help Out, Wake Up (Wisdom Publications, 2019) as well as the co-editor of Awake at the Bedside: Contemplative Teachings on Palliative and End of Life Care (Wisdom Publications, 2016).
Visiting Faculty: Contemplative Psychotherapy.
Helen H. Park
Helen H. Park, LMSW, MFA, is a clinical social worker specializing in integrative and holistic therapeutic approaches for children, couples, and families. She received her MSW from New York University and MFA from University of California Santa Cruz. Park also completed Nalanda Institute's Contemplative Psychotherapy Program and is currently its director. She serves as faculty for Nalanda Institute's Mindful Families & Schools Program, as well as spearheading the Radical Compassion Project with co-director Geri Loizzo. Park also works with the Ackerman Institute for the Family as an Intake Coordinator, an Extern in the postgraduate training program, and an Extern Associate for Ackerman's Foster Care and Adoption Project. She also provides mentoring for couples and families in mindfulness meditation as a relational practice.
NYC Director: Contemplative Psychotherapy Program. Core Faculty: Contemplative Psychotherapy, Mindful Families & Schools. Meditation Faculty.
Maria Perez
Maria Perez, MPH, CCM, is founder and CEO of Case Management Network, Inc., which provides care coordination and management of traumatic injuries within occupational and liability insurance frameworks. She received her MPH from Columbia University and has completed multiple programs from the Nalanda Institute for Contemplative Science including the Sustainable Happiness Program, Contemplative Psychotherapy Program, Meditation Teacher Training, and Yoga, Mind & Spirit. In addition to her own meditation practice, Perez has integrated teaching mindfulness meditation to her employees and patients for stress reduction and pain control.
Meditation Faculty. CBRT Certified Instructor.
Lobsang Rapgay
Lobsang Rapgay, PhD, is a research psychologist, and Director of the Clinical Training program for Mental Health Professionals at the Mindfulness Awareness Research Center, UCLA. Dr. Rapgay was the first President of the International Association of Tibetan Physicians. His books on meditation and Tibetan medicine, include Tibetan Medicine: A Holistic Approach to Better Health, The Tibetan Book of Healing, and Real Meditation in Minutes a Day: Enhancing Your Performance, Relationships, Spirituality, and Health (with Joseph Arpaia). Dr. Rapgay specializes in clinical behavioral medicine with a focus on the assessment and treatment of chronic psychophysiological disorders and psychiatric symptoms.
Visiting Faculty: Contemplative Psychotherapy.
Elizabeth Rovere
Elizabeth Rovere, MA, PsyD, is a psychologist with a Harvard master's degree in world religions who integrates Buddhist psychology and meditation into her practice of psychotherapy. Graduated from the Massachusetts School of Professional Psychology and trained at Harvard's Cambridge Hospital, she is on staff at The New School Student Health Services in addition to her private practice.
Faculty: Contemplative Psychotherapy.
Jeffrey B. Rubin
Jeffrey B. Rubin, PhD, is an author, meditation teacher, and a psychotherapist in private practice. He is is a graduate of Princeton University, Columbia University and Union Institute. Dr. Rubin is a sensei in the Rinzai Zen lineage and the "creator of meditative psychotherapy." He is also a training and supervising analyst at the Westchester Institute for Training in Psychoanalysis and Psychotherapy. Among the books that he has authored are The Art of Flourishing: A New East-West Approach to Staying Sane and Finding Love in an Insane World and Meditative Psychotherapy: The Marriage of East and West.
Visiting Faculty: Contemplative Psychotherapy.
Erica Saccente
Erica Saccente, PMHNP-BC, is a Psychiatric-Mental Health Nurse Practitioner who has been studying yoga and Buddhism for over a decade. She has a BS in Neuroscience from Lafayette College, a BS in Nursing and a MS in PMHNP from Columbia University. She is a 200-hr Yoga Teacher and also teaches meditation rooted in Tibetan Buddhism. She completed Nalanda Institute's Contemplative Psychotherapy Program and Yoga, Mind, & Spirit, and she serves as faculty for Nalanda Institute's Compassion-Based Resiliency Training (CBRT). She is also a Mindful Awareness Teacher with Mindwell Labs, Inc. Erica has prior experience working at the Nathan Kline Institute studying sensory processing in schizophrenia. She has been working with under-served communities for many years, and she is currently employed at Mount Sinai St. Luke's where she provides psychiatric treatment to people living with and affected by HIV/AIDS and people readjusting to society after incarceration. She also has a small private practice in NYC, Adhara Insight NP in Psychiatry.
CBRT Certified Instructor.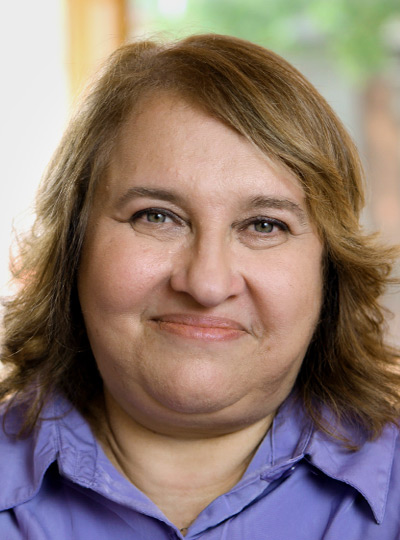 Sharon Salzberg
Sharon Salzberg is a meditation teacher, author, and a co-founder of the Insight Meditation Society in Barre, Massachusetts. She is one of the most prominent Buddhist meditation teachers in the West and has been teaching and leading meditation retreats around the world for over three decades. Her writings have appeared in numerous publications, including Time, Yoga Journal, Tricycle, Buddhadharma, Loin's Roar, and numerous anthologies. She is the author of ten books, including Love Your Enemies: How to Break the Anger Habit & Be a Whole Lot Happier (co-authored with Robert Thurman), and Real Love: The Art of Mindful Connection.
Core Faculty: Contemplative Psychotherapy.
Sabene Selassie
Sabene Selassie, MA, is a meditation teacher and transformational coach. She is a graduate of the Community Dharma Leader Program at Spirit Rock Meditation Center and a New York Insight. She is a past Executive Director of New York Insight Meditation Center and serves on the board of the Barre Center for Buddhist Studies. For over 20 years she has worked with children, youth, and families nationally and internationally for small and large not–for–profits; her work has taken her from the Tenderloin in San Francisco to refugee camps in Guinea, West Africa. Selassie has worked as a consultant combining social change leadership and mindfulness practices including building inclusive communities, leading social action arts workshops, and teaching meditation.
Visiting Faculty: Contemplative Psychotherapy.
Sonia Sequeira
Sonia Sequeira, PhD, is a neuroscientist, yoga instructor, and manager of the Drug Development Program for Clinical Trials at Memorial Sloan Kettering Cancer Center. She has been teaching yoga since 1997 and is a certified instructor in Hatha, Kundalini, and Naam yoga. Dr. Sequeira is the Founder and Director of the Institute for Meditation Sciences and also spearheads the Advances in Meditation Research conference series. Her work revolves around the use of scientific methodologies to study how meditation can be applied to improve health in diverse populations.
Core Faculty: Yoga, Mind & Spirit; Mindful Families & Schools. Visiting Faculty: Contemplative Psychotherapy.
Pooja Amy Shah
Pooja Amy Shah, MD, is a practicing dual Board Certified Integrative and Family Medicine physician, who is also licensed in medical acupuncture. She has trained at Harvard University's Benson Henry Institute for Mind-Body Medicine, completed the two-year program in Contemplative Psychotherapy at the Nalanda Institute, and studied at Kopan Monastery in Nepal. Pooja has studied yoga since medical school and is currently completing Kula Yoga Project's 200-hour Yoga Teacher Training. She has a private integrative medicine practice, in Midtown New York City, focused on the holistic healing of chronic illnesses and pain using a discerning blend of Eastern medical traditions and standard Western allopathic care. She is also an Assistant Professor of Medicine at Columbia University / New York-Presbyterian Hospital where she serves as Director of Integrative Medicine and teaches residents and medical students.
Faculty: Meditation Teacher Training
Tazuko Shibusawa
Tazuko Shibusawa, LCSW, PhD, is Associate Professor at the New York University Silver School of Social Work and previously served as the Associate Dean and Director of the MSW Program. Tazuko received her LCSW and PhD from the University of California, Los Angeles and completed post-graduate training in family therapy, psychoanalytically-oriented psychotherapy, and trauma studies. She is a graduate of Nalanda Institute's Contemplative Psychotherapy program. Tazuko's research, which has been funded by the National Institute of Drug Abuse and the John A. Hartford Foundation Geriatric Social Work Faculty Scholars Program, focuses on the health and mental health of older adults and their families, elder abuse and mistreatment, and clinical practice with Asian and Asian immigrants.
Meditation Faculty.
Daniel Siegel
Dan Siegel, MD, is a neuropsychiatrist, clinical professor of psychiatry at the UCLA School of Medicine, the founding co-director of UCLA Mindful Awareness Research Center, and Executive Director of the Mindsight Institute. Dr. Siegel received his medical degree from Harvard University and completed his postgraduate medical education at UCLA with training in pediatrics; and child, adolescent and adult psychiatry. Known for his work in the developing field of Interpersonal Neurobiology, Dr. Siegel is also an author of numerous books written for both professional and lay audiences. They include The Developing Mind: How Relationships and the Brain Interact to Shape Who We Are and  Mind: A Journey to the Heart of Being Human.
Past Visiting Faculty: Contemplative Psychotherapy.
Joaquim Soler Ribaudi
Joaquim Soler Ribaudi, PhD, is a senior clinical psychologist working in the Borderline Personality Unit in the psychiatric department of the Hospital de la Santa Creu i Sant Pau in Barcelona. He is also Associate Professor in the Department of Psychiatry and Forensic Medicine at the Autonomous University of Barcelona. He has been trained as a DBT and MBCT therapist. He has collaborated and led several public financed projects on Borderline Personality Disorders (BPD) targeting assessment, genetics and psychological and pharmacological treatments. He has published more than 80 indexed papers related to depression, BPD and mindfulness. In this two latest topics Dr. Soler has assessed the benefits of DBT Mindfulness training for people with BPD in core symptoms such impulsivity and emotional regulation. Dr. Soler is also a researcher in the Center of Research in Mental Heath Network. He was also a principal investigator of the mindfulness group in the Excellence Network for the Dissemination of Psychological Treatments for Mental Health Promotion in Spain. He has been consultant and board member of the European Society for the Study of Personality Disorders (ESSPD), member of the task force in personality disorders of the World Federation of Societies of Biological Psychiatry (WFSBP), member of the de la International DBT Strategic Planning Group (IDSPG) and has been cofounder and president of the Spanish DBT Society.
Visiting Faculty: Contemplative Psychotherapy.
Kristen Rae Stevens
Kristen Rae Stevens, BFA, AyP, E-Ryt 500 is a nationally certified Ayurvedic Practitioner and AyurYoga© Specialist dedicated to the Shadow Yoga School. She has been offering lectures and educating students on contemplative somatic study and practice and working privately with clients since 1998. She has served as faculty at Columbia College Dance Department, Barnard College Dance Department, Kripalu School of Ayurveda and Integral Yoga Institute NY as well as serving on other esteemed programs of yoga and mind-body exploration throughout NYC for the past 15 + years. Dedicated to experiential process, Kristen Rae has introduced Ayurveda and Mindfulness through lecture and activity to the Primary Care Physicians at Mount Sinai Medical Hospital and medical doctors in training at the SIM (Students for Integrative Medicine) program for 6 years as well as supporting her local community in Bed Stuy, Brooklyn with a series of free lectures and services on health and well being centered around stress reduction and balanced living. Deep bows to all of her teachers but much obeisance to Sundernath (Shandor Remete), Emma Balnaves and Drs. Vasant Lad, Robert Svoboda and Robert Thurman.
Meditation Faculty. Visiting Faculty: Yoga, Mind & Spirit
Jasmine Syedullah
Jasmine Syedullah, PhD, is a black feminist political theorist of abolition, as well as co-author of Radical Dharma: Talking Race, Love, and Liberation (North Atlantic Books, 2016). She holds the first Assistant Professor line in Vassar College's Africana Studies Program, celebrating its 50th anniversary this year. Her current book project is a political theory of fugitive slave mother Harriet Jacobs's prophetic witness and writings. Before joining the faculty at Vassar, Syedullah taught at the University of San Francisco and the University of California Santa Cruz where she completed her PhD in Politics with a designated emphasis in Feminist Studies and History of Consciousness. Out in the world and across the country Jasmine is core member of the Radical Dharma Team bringing practices of personal transformation to embodied approaches to social justice and collective liberation from racial injustice and white supremacy to a wide range of communities, centers, and campuses.
Visiting Faculty: Contemplative Psychotherapy.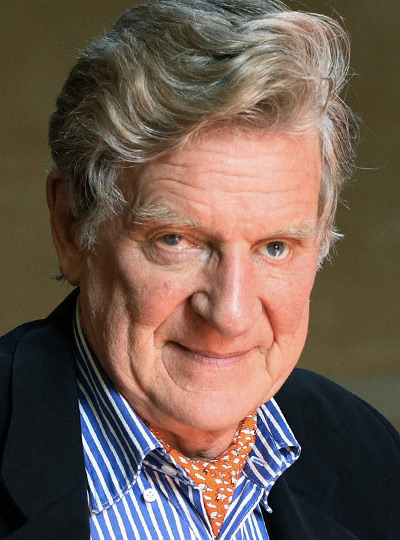 Robert Thurman
Robert Thurman, PhD, is a recognized worldwide authority on religion and spirituality, Asian history, world philosophy, Buddhist science, Indo-Tibetan Buddhism, and His Holiness the Dalai Lama. He is the Jey Tsong Khapa Professor of Indo-Tibetan Buddhist Studies in the Department of Religion at Columbia University, President of the Tibet House U.S., Spiritual Director of Menla, and President of the American Institute of Buddhist Studies. Dr. Thurman received his PhD from Harvard and has studied extensively with many top Tibetan Lamas including His Holiness the Dalai Lama. Dr. Thurman is the author of many books, including The Central Philosophy of Tibet, The Jewel Tree of Tibet, and, most recently, with William Meyers and Michael Burbank, Man of Peace: The Illustrated Life Story of the Dalai Lama of Tibet.
Core Faculty: Contemplative Psychotherapy.
Scott Tusa
Scott Tusa is a Buddhist teacher based in Brooklyn. He teaches meditation and Buddhist psychology nationally in both group and one-to-one settings, and supports Tsoknyi Rinpoche's Pundarika Sangha as a practice advisor. He trained in Buddhist philosophy and meditation with some of the greatest living masters since his early twenties, including Lama Zopa Rinpoche, Tsoknyi Rinpoche, and Tulku Sangag Rinpoche. Ordained by His Holiness the Fourteenth Dalai Lama, he spent nine years as a Buddhist monk, with much of that time engaged in solitary meditation retreat and study in the United States, India, and Nepal.
Core Faculty: Sustainable Happiness. Faculty: Meditation Teacher Training. Meditation faculty.
David R. Vago
David R. Vago, PhD, is a cognitive neuroscientist, and the Research Director of the Osher Center of Integrative Medicine at Vanderbilt University where he is an associate professor in the departments of Physical Medicine and Rehabilitation and Psychiatry. He received his PhD in Cognitive and Neural Sciences from the University of Utah. Dr. Vago's research attempts to clarify adaptive mind-brain-body interactions and their therapeutic relevance in psychiatric settings. In this context, he has been specifically focusing on the study of mindfulness-based interventions in clinical settings, and the basic cognitive and neuroscientific mechanisms by which mindfulness-based practices function.
Visiting Faculty: Contemplative Psychotherapy.
Bart van Melik
Bart van Melik, MA, is a meditation and Insight Dialogue teacher. His Masters in Psychology of Culture and Religion is from the Nijmegen University in The Netherlands. He is also a graduate of the Community Dharma Leader Program at Spirit Rock and is currently in the Spirit Rock/IMS teacher training program. Van Melik teaches through the Metta Foundation and is a senior teacher at the Lineage Project. He has been teaching meditation since 2009, with a specific focus on working with diverse populations, including bringing meditation to juvenile detention centers, homeless shelters, VA hospitals and New York City public schools.
Core Faculty: Mindful Families & Schools.
Ana Velasco
Ana Velasco is a yoga teacher and artist with more than 17 years of teaching experience. Her unique expertise and nurturing/healing style is the result of two decades of practice and a full-time commitment to teaching people of all ages, backgrounds, and physical conditions. She was certified by Om Yoga, Jivamukti Yoga School, and Yoga4Cancer teacher trainings in New York City. Velasco is the founder of Neem, a non-profit organization dedicated to offering yoga as an alternative therapy for under privileged people affected by war and violence around the world. She has lead more than a dozen yoga retreats and workshops worldwide (USA, Colombia, Peru, Argentina, Nicaragua, Germany and Switzerland).
Guest Faculty: Sustainable Happiness.
angel Kyodo williams
angel Kyodo Williams is a teacher, activist, author, and founder of the Center for Transformative Change. Ordained as a Zen priest, she is the second black woman recognized as a teacher in her lineage. She is the author of Being Black: Zen and the Art of Living With Fearlessness and Grace and co-author of Radical Dharma: Talking Race, Love, and Liberation. She has fearlessly been working to bridge the worlds of personal transformation and justice. Rev. angel has developed comprehensive systems for illuminating both practical personal change and the profoundly liberating potential of mindfulness, yoga, and somatic practices coupled with wisdom teachings.
Visiting Faculty: Contemplative Psychotherapy.
Emily J. Wolf
Emily J. Wolf, PhD, is a counseling psychologist in private practice integrating contemplative methods of Indian yoga and meditation into Western psychodynamic therapy, recovery, and health psychology. She is the co-developer of Nalanda Institute's Contemplative Psychotherapy Program, and is deeply invested in training care providers in the healing modalities of Buddhist traditions. Dr. Wolf received her BA in Eastern Religion from Columbia College, PhD in Counseling Psychology from Fordham University, and has studied under Tibetan Buddhist and Hatha Yoga/Ashtanga yoga masters both in the United States and Asia for over a decade. She is co-editor and contributing author of Advances in Contemplative Psychotherapy: Accelerating Healing and Transformation (2017).
Core Faculty: Contemplative Psychotherapy.
Anthony V. Zampella
Anthony V. Zampella, MS, is a Zen practitioner, leadership coach and educator who researches adult learning and leadership development and leads the "practice field" he founded in our Contemplative Psychotherapy Program to facilitate contemplative learning and practice. He received his B.A. in Sociology from U.C. San Diego, M.S. in Journalism from Columbia University, and M.S. in Organizational Leadership from Mercy College, where he went on to direct the program as full-time faculty from 2000–2005. A graduate of our Contemplative Psychotherapy Program, he currently teaches at Rutgers University Business School. Tony's blog, Learning Curve, explores learning and leadership, and he serves on the Editorial Board of "The Philosophy of Coaching, an International Journal." His research on listening has been cited by the International Coaching Federation (ICF), and he is one of 40 international coaches contributing to the Routledge textbook: Complex situations in coaching: A critical case-based approach (forthcoming 2018).
Faculty: Contemplative Psychotherapy.