Desirée Caban
Desirée Caban, MA, is a therapist specializing in Jungian psychotherapy and somatic experiencing body-based healing practice in New York. After graduating Columbia University's MA. program psychology, she completed various certifications including Somatic Experiencing training, a three-year trauma intervention program; a yearlong contemplative care chaplaincy program; and a two-year energy psychology initiative including craniosacral training. Desirée is currently completing the requirements for certification by the International Association for Analytical Psychology and certification for licensure as a psychoanalyst. She collaborates in psychiatric diagnostic research at Columbia University Medical Center.
Guest Faculty: Sustainable Happiness.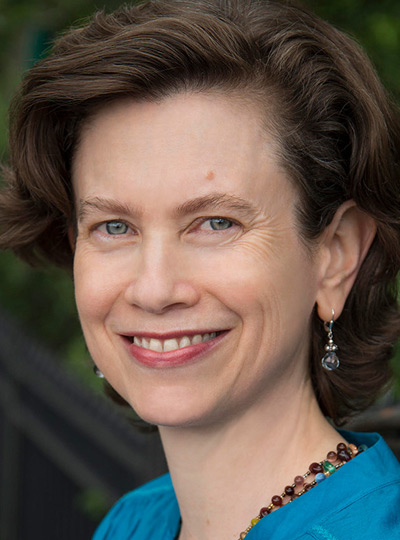 Pilar Jennings
Pilar Jennings, PhD, is a psychoanalyst focused on the clinical applications of Buddhist meditation who has been working with patients and their families through the Harlem Family Institute since 2004. She was awarded her PhD in Psychiatry and Religion from Union Theological Seminary, a Masters in medical anthropology from Columbia University, and a Bachelors in interdisciplinary writing from Barnard College of Columbia University. Dr. Jennings is the author of Mixing Minds: The Power of Relationship in Psychoanalysis and Buddhism and To Heal a Wounded Heart: The Transformative Power of Buddhism and Psychotherapy in Action. Currently, she is a researcher at the Columbia University Center for Study of Science and Religion and Co-chair of the Columbia Faculty Seminar on the Memory and Savery, where she explores the intergenerational transmission of trauma.
Core Faculty: Sustainable Happiness, Contemplative Psychotherapy.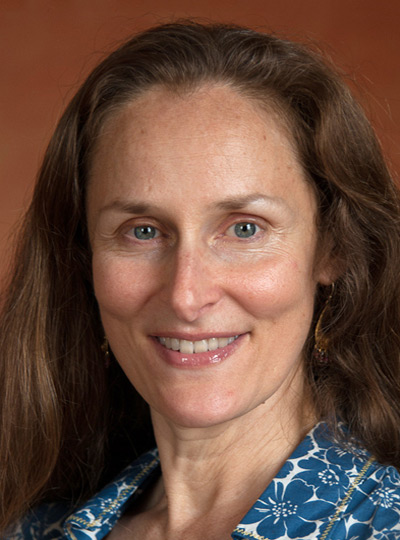 Geri Loizzo
Geri Loizzo is Nalanda Institute's Director of Programming and Director of the Mindful Families & Schools Program. She is also a meditation faculty member and has served on the Institute's board of directors since 2007. She's had a regular practice of Hatha Yoga since 1982 and since 2006 has studied with Nalanda Institute Yoga Faculty, Mary Reilly Nichols. In addition, Loizzo has been studying and practicing Tibetan meditation since 1999, and has been leading weekly morning meditations at the Institute since 2011. Her mentors include Khyabje Gelek Rimpoche, Venerable Robina Courtin, and Kathleen McDonald.
Director of Programming: Nalanda Institute. Director: Mindful Families & Schools. Coordinator: Yoga, Mind & Spirit. Core Faculty: Sustainable Happiness. Meditation Faculty.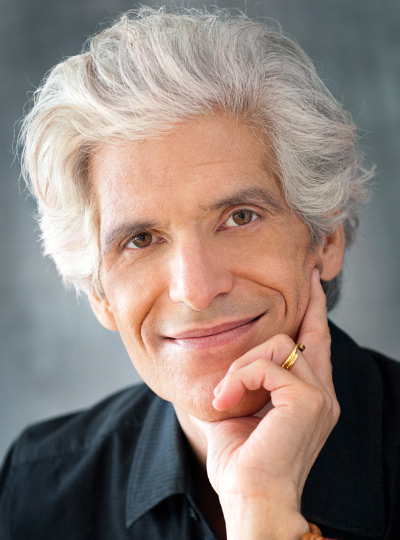 Joe Loizzo
Joseph (Joe) Loizzo, MD, PhD, is a Harvard-trained psychiatrist and Columbia-trained Buddhist scholar with over forty years' experience studying the beneficial effects of contemplative practices on healing, learning and development. He is Assistant Professor of Clinical Psychiatry in Integrative Medicine at Weill Cornell Medical College, where he researches and teaches contemplative self-healing and optimal health. He has taught the philosophy of science and religion, the scientific study of contemplative states, and the Indo-Tibetan mind and health sciences at Columbia University, where he is Adjunct Assistant Professor at the Columbia Center for Buddhist Studies.
Continue reading
In 1998, Dr. Loizzo opened the Center for Meditation and Healing at Columbia University's Presbyterian Hospital, the first mind/body medical center in a major academic department of psychiatry, and the first in the West to offer programs in stress-reduction, self-healing, and lifestyle change integrating compassion practice, role-modeling imagery, and advanced breath-control skills with basic mindfulness and yoga.
The Center for Meditation and Healing joined the Center for Integrative Medicine at Weill Cornell Medical College in 2003, to better test and refine the effectiveness of programs. Dr. Loizzo founded Nalanda Institute for Contemplative Science two years later, to make these programs more available to professionals and the public at large. In 2007, the Institute was incorporated in New York State as a not-for-profit educational foundation. Since then, its programs and community have been steadily evolving to meet the exponentially growing demand for neuroscientifically informed training in contemplative practices and their integration into contemporary healthcare, business, education, and daily life. Beyond the Compassion-Based Resilience Training (CBRT) and Contemplative Self-Healing Program (CSHP) offered since 1998 at New York Presbyterian Hospital, the Institute's main programs include its comprehensive Four-Year Sustainable Happiness Program, its historic international Contemplative Psychotherapy Program, its cutting-edge Mindful Business & Leadership Program, and its popular Mindful Families & Schools Program. The Institute's contemplative teacher training programs include Meditation Teacher Training in Mindfulness and Loving-Kindness, and Yoga, Mind, & Spirit Advanced Yoga Teacher Training.
Raised in Switzerland and educated in a Marianist Catholic boy's school in New York, Dr. Loizzo was graduated summa cum laude in Independent Study from Amherst College. He completed his medical studies at New York University and his post-graduate training in psychiatry at Harvard's Cambridge Hospital. His Columbia Ph.D. is in Indo-Tibetan Studies. He also holds an M.F.A. from the Warren Wilson Program for Writers.
His academic honors include phi beta kappa; the Father Chaminade Awards for English and Religion; the first Mosely Prize in Philosophy and Religion; the Herman Wortis Prize in Neuropsychiatry and Medicine; a Mellon Faculty Fellowship in Indo-Tibetan Studies; and a Columbia University President's Fellowship in the Scientific Study of Religion.
Beyond his teaching at Harvard, UC Davis, Columbia, and Cornell, Dr. Loizzo has lectured internationally on the health benefits of contemplative practices to a wide range of professional and public audiences. He gives frequent talks at Tibet House US on his work weaving humanity's timeless contemplative sciences and healing arts into modern medicine, psychotherapy, leadership, and education.
Dr. Loizzo's research has taken him from Harvard's Mind/Body Medical Institute and Cambridge Hospital westward to the Psychiatry Training Program at UC Davis, and eastward to Drepung Monastic University in India. Now at the Weill Cornell Center for Integrative Medicine, he has completed four studies on the impact of mindfulness, compassion, imagery, and breath-control skills on the lives of women recovering from breast cancer. The positive findings of these studies–marked reductions in stress, traumatic avoidance, and intrusive thinking combined with clear gains in social-emotional functioning and quality of life—have been published in peer-reviewed journals including Alternative Therapies in Health and Medicine, the Annals of the New York Academy of Sciences, and Biomed Central.
Beyond his clinical research, Dr. Loizzo has published numerous scientific articles and scholarly chapters on contemplative approaches to psychotherapy, leadership, and education, the role of contemplative self-healing in healthcare, and the Nalanda tradition of mind and health science. This includes seven review articles on contemplative neuropsychiatry and psychotherapy published in the Annals of the New York Academy of Sciences, the American Psychiatric Association Press, and Oxford University Press. His translation study, Nagarjuna's Reason Sixty with Candrakirti's Commentary, was one of the inaugural volumes in the American Institute of Buddhist Studies Translation Series distributed by the Columbia University Press.
Dr. Loizzo's comprehensive textbook, Sustainable Happiness: The Mind Science Of Well-Being, Altruism, and Inspiration was published by Routledge in 2012. He is executive editor of Advances in Contemplative Psychotherapy: Accelerating Healing and Transformation, a groundbreaking collection of essays by pioneers of a fast-emerging and highly promising new field (Routledge, 2017). The meditation manuals and CD's used in his programs on stress, healing and life-change are available through the Nalanda Institute.
Dr. Loizzo lives in Manhattan with his wife Gerardine and sons, Maitreya Dante and Ananda Rowan, where he maintains a private practice of contemplative psychotherapy.
Founder & Director: Nalanda Institute. Co-Director: Contemplative Psychotherapy. Director: Compassion-Based Resilience Training; Meditation Teacher Training. Core Faculty: all programs.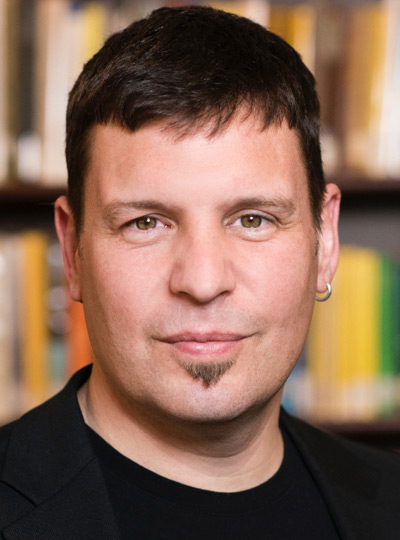 Miles Neale
Miles Neale, PsyD, is among the leading voices of the current generation of Buddhist teachers and a forerunner in the emerging field of contemplative psychotherapy. He is the co-developer of the Nalanda Institute's Contemplative Psychotherapy Program and a core faculty member. Miles is clinical instructor of psychology at Weill Cornell Medical College and  a Buddhist psychotherapist in private practice with twenty years' experience studying and integrating Buddhist psychology and meditation into psychotherapy. He is a co-editor of Advances in Contemplative Psychotherapy: Accelerating Healing and Transformation, a groundbreaking collection of essays by pioneers of the fast-emerging and highly promising new field of contemplative psychotherapy. He is also the author of the forthcoming Gradual Awakening: The Tibetan Buddhist Path of Becoming Fully Human.
Core Faculty: Sustainable Happiness, Contemplative Psychotherapy.
Mary Reilly Nichols
Mary Reilly Nichols, is the Director of Nalanda Institute's Yoga, Mind & Spirit and has been teaching yoga for over 30 years. She specializes in yoga with an emphasis on the development of wisdom and experience through the lens of non-duality offered in the Upanishads, Advaita Vedanta, as well as in the Tantric methods of Kashmiri Shaivism and Kundalini Yoga. She holds a BA in anthropology from Harvard University, is a devoted student of Muktananda, and completed five years of residency in meditation ashrams in both India and the US. Currently, Nichols teaches stress management in psychiatric settings and is involved in ongoing research on the mind/body benefits of yoga and meditation.
Visiting Faculty: Contemplative Psychotherapy. Visiting Meditation Faculty.
Scott Tusa
Scott Tusa is a Buddhist teacher based in Brooklyn. He teaches meditation and Buddhist psychology nationally in both group and one-to-one settings, and supports Tsoknyi Rinpoche's Pundarika Sangha as a practice advisor. He trained in Buddhist philosophy and meditation with some of the greatest living masters since his early twenties, including Lama Zopa Rinpoche, Tsoknyi Rinpoche, and Tulku Sangag Rinpoche. Ordained by His Holiness the Fourteenth Dalai Lama, he spent nine years as a Buddhist monk, with much of that time engaged in solitary meditation retreat and study in the United States, India, and Nepal.
Core Faculty: Sustainable Happiness. Faculty: Meditation Teacher Training. Meditation faculty.
Ana Velasco
Ana Velasco is a yoga teacher and artist with more than 17 years of teaching experience. Her unique expertise and nurturing/healing style is the result of two decades of practice and a full-time commitment to teaching people of all ages, backgrounds, and physical conditions. She was certified by Om Yoga, Jivamukti Yoga School, and Yoga4Cancer teacher trainings in New York City. Velasco is the founder of Neem, a non-profit organization dedicated to offering yoga as an alternative therapy for under privileged people affected by war and violence around the world. She has lead more than a dozen yoga retreats and workshops worldwide (USA, Colombia, Peru, Argentina, Nicaragua, Germany and Switzerland).
Guest Faculty: Sustainable Happiness.