Mariana Caplan
Mariana Caplan, PhD, MFT, is a psychotherapist and yoga teacher. She is the author of numerous books that deal with psychology and spirituality, including Eyes Wide Open: Cultivating Discernment on the Spiritual Path, Halfway Up the Mountain: the Error of Premature Claims to Enlightenment, and The Guru Question: The Perils and Rewards of Choosing a Spiritual Teacher. Dr. Caplan is the founder of The Yoga & Psyche International, an organization created to integrate the fields of yoga and psychology globally. Her work as a yogi and a psychotherapist specializes in using somatic approaches to help heal trauma.
Visiting Faculty: Yoga, Mind & Spirit.
Sat Bir Singh Khalsa
Sat Bir Singh Khalsa, PhD, is Director of Research for the Kundalini Research Institute and the Kripalu Center for Yoga & Health, Research Associate at the Benson Henry Institute for Mind Body Medicine and the Osher Center for Integrative Medicine. He is Assistant Professor of Medicine at Harvard Medical School. He has practiced a yoga lifestyle since 1971 and is a certified instructor in Kundalini Yoga as taught by Yogi Bhajan. He has also conducted clinical research trials evaluating a yoga treatment for insomnia, post-traumatic stress disorder, chronic stress, and anxiety disorders. Dr. Khalsa works with the International Association of Yoga Therapists and is the chair of the scientific program committee for the annual Symposium on Yoga Research and editor-in-chief of the International Journal of Yoga Therapy. He is the author of the Harvard Medical School publications Your Brain on Yoga and An Introduction to Yoga and is chief editor of the medical textbook The Principles and Practice of Yoga in Health Care.
Visiting Faculty: Yoga, Mind & Spirit.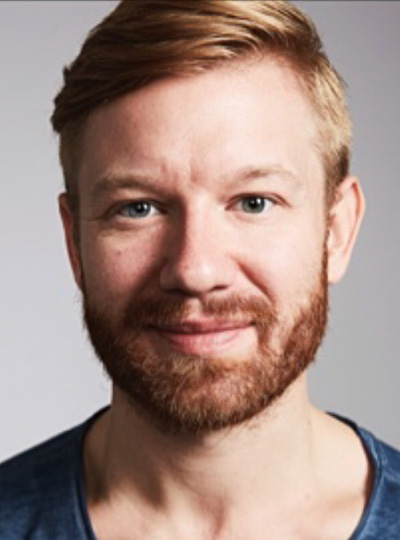 Jacob Kyle
Jacob Kyle, MSc, MA, is a yoga asana teacher, writer, philosophy educator and the Founder of Embodied Philosophy, an online educational platform for Eastern philosophies and practices. Kyle holds two Masters Degrees in Philosophy: an MSc in Political Philosophy from the London School of Economics and Political Science, and an MA in the History of Philosophy from the New School for Social Research. He studied Freudian and Lacanian psychoanalysis at the Centre for Freudian Analysis and Research in London. His ongoing studies in Western and Eastern philosophies have included the study of the Yoga Sutras with Edwin Bryant and Tantrik philosophy with Christopher Wallis. He was initiated into Neelakhanta Meditation and has since then been enrolled in Blue Throat Yoga programs under the tutelage of esteemed Kashmir Shaivism scholar Paul Muller-Ortega, studying the texts and practices of the Trika Kula lineage of Kashmir Shaivism. To augment his yoga teaching practice, Kyle has completed over seven hundred hours of training and workshops with many master teachers.
Visiting Faculty: Yoga, Mind & Spirit.
Cyndi Lee
Cyndi Lee, MFA, is writer and yoga teacher. She is the first female Western yoga teacher to fully integrate yoga asana and Tibetan Buddhism in her practice and teaching. She founded the influential OM Yoga Center in New York. She now teaches worldwide and at her home studio, Yoga Goodness Studio in Virginia. Her books include Yoga Body, Buddha Mind: A Complete Manual for Physical and Spiritual Well-Being and May I Be Happy: A Memoir of Love, Yoga and Changing My Mind. Lee writes regularly for Yoga Journal, Shambhala Sun, Yoga International, and Tricycle. 
Visiting Faculty: Yoga, Mind & Spirit.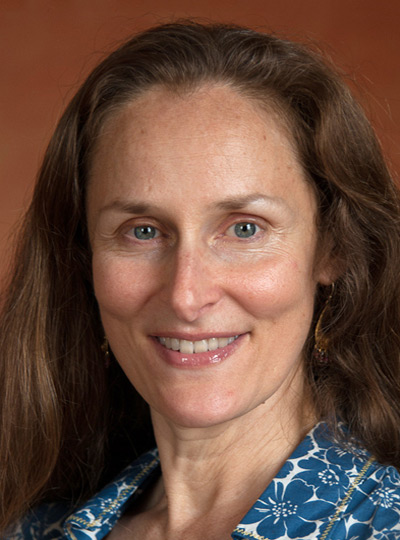 Geri Loizzo
Geri Loizzo is Nalanda Institute's Director of Programming and Director of the Mindful Families & Schools Program. She is also a meditation faculty member and has served on the Institute's board of directors since 2007. She's had a regular practice of Hatha Yoga since 1982 and since 2006 has studied with Nalanda Institute Yoga Faculty, Mary Reilly Nichols. In addition, Loizzo has been studying and practicing Tibetan meditation since 1999, and has been leading weekly morning meditations at the Institute since 2011. Her mentors include Khyabje Gelek Rimpoche, Venerable Robina Courtin, and Kathleen McDonald.
Director of Programming: Nalanda Institute. Director: Mindful Families & Schools. Coordinator: Yoga, Mind & Spirit. Core Faculty: Sustainable Happiness. Meditation Faculty.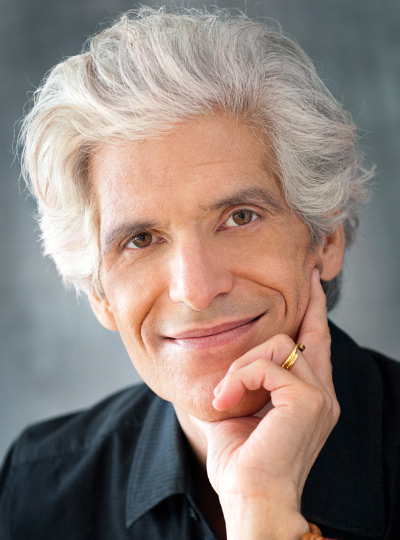 Joe Loizzo
Joseph (Joe) Loizzo, MD, PhD, is a Harvard-trained psychiatrist and Columbia-trained Buddhist scholar with over forty years' experience studying the beneficial effects of contemplative practices on healing, learning and development. He is Assistant Professor of Clinical Psychiatry in Integrative Medicine at Weill Cornell Medical College, where he researches and teaches contemplative self-healing and optimal health. He has taught the philosophy of science and religion, the scientific study of contemplative states, and the Indo-Tibetan mind and health sciences at Columbia University, where he is Adjunct Assistant Professor at the Columbia Center for Buddhist Studies.
Continue reading
In 1998, Dr. Loizzo opened the Center for Meditation and Healing at Columbia University's Presbyterian Hospital, the first mind/body medical center in a major academic department of psychiatry, and the first in the West to offer programs in stress-reduction, self-healing, and lifestyle change integrating compassion practice, role-modeling imagery, and advanced breath-control skills with basic mindfulness and yoga.
The Center for Meditation and Healing joined the Center for Integrative Medicine at Weill Cornell Medical College in 2003, to better test and refine the effectiveness of programs. Dr. Loizzo founded Nalanda Institute for Contemplative Science two years later, to make these programs more available to professionals and the public at large. In 2007, the Institute was incorporated in New York State as a not-for-profit educational foundation. Since then, its programs and community have been steadily evolving to meet the exponentially growing demand for neuroscientifically informed training in contemplative practices and their integration into contemporary healthcare, business, education, and daily life. Beyond the Compassion-Based Resilience Training (CBRT) and Contemplative Self-Healing Program (CSHP) offered since 1998 at New York Presbyterian Hospital, the Institute's main programs include its comprehensive Four-Year Sustainable Happiness Program, its historic international Contemplative Psychotherapy Program, its cutting-edge Mindful Business & Leadership Program, and its popular Mindful Families & Schools Program. The Institute's contemplative teacher training programs include Meditation Teacher Training in Mindfulness and Loving-Kindness, and Yoga, Mind, & Spirit Advanced Yoga Teacher Training.
Raised in Switzerland and educated in a Marianist Catholic boy's school in New York, Dr. Loizzo was graduated summa cum laude in Independent Study from Amherst College. He completed his medical studies at New York University and his post-graduate training in psychiatry at Harvard's Cambridge Hospital. His Columbia Ph.D. is in Indo-Tibetan Studies. He also holds an M.F.A. from the Warren Wilson Program for Writers.
His academic honors include phi beta kappa; the Father Chaminade Awards for English and Religion; the first Mosely Prize in Philosophy and Religion; the Herman Wortis Prize in Neuropsychiatry and Medicine; a Mellon Faculty Fellowship in Indo-Tibetan Studies; and a Columbia University President's Fellowship in the Scientific Study of Religion.
Beyond his teaching at Harvard, UC Davis, Columbia, and Cornell, Dr. Loizzo has lectured internationally on the health benefits of contemplative practices to a wide range of professional and public audiences. He gives frequent talks at Tibet House US on his work weaving humanity's timeless contemplative sciences and healing arts into modern medicine, psychotherapy, leadership, and education.
Dr. Loizzo's research has taken him from Harvard's Mind/Body Medical Institute and Cambridge Hospital westward to the Psychiatry Training Program at UC Davis, and eastward to Drepung Monastic University in India. Now at the Weill Cornell Center for Integrative Medicine, he has completed four studies on the impact of mindfulness, compassion, imagery, and breath-control skills on the lives of women recovering from breast cancer. The positive findings of these studies–marked reductions in stress, traumatic avoidance, and intrusive thinking combined with clear gains in social-emotional functioning and quality of life—have been published in peer-reviewed journals including Alternative Therapies in Health and Medicine, the Annals of the New York Academy of Sciences, and Biomed Central.
Beyond his clinical research, Dr. Loizzo has published numerous scientific articles and scholarly chapters on contemplative approaches to psychotherapy, leadership, and education, the role of contemplative self-healing in healthcare, and the Nalanda tradition of mind and health science. This includes seven review articles on contemplative neuropsychiatry and psychotherapy published in the Annals of the New York Academy of Sciences, the American Psychiatric Association Press, and Oxford University Press. His translation study, Nagarjuna's Reason Sixty with Candrakirti's Commentary, was one of the inaugural volumes in the American Institute of Buddhist Studies Translation Series distributed by the Columbia University Press.
Dr. Loizzo's comprehensive textbook, Sustainable Happiness: The Mind Science Of Well-Being, Altruism, and Inspiration was published by Routledge in 2012. He is executive editor of Advances in Contemplative Psychotherapy: Accelerating Healing and Transformation, a groundbreaking collection of essays by pioneers of a fast-emerging and highly promising new field (Routledge, 2017). The meditation manuals and CD's used in his programs on stress, healing and life-change are available through the Nalanda Institute.
Dr. Loizzo lives in Manhattan with his wife Gerardine and sons, Maitreya Dante and Ananda Rowan, where he maintains a private practice of contemplative psychotherapy.
Founder & Director: Nalanda Institute. Co-Director: Contemplative Psychotherapy. Director: Compassion-Based Resilience Training; Meditation Teacher Training. Core Faculty: all programs.
Rachel McDermott
Rachel McDermott, PhD, is Professor of Asian and Middle Eastern Cultures at Barnard College. Her research interests focus on Bengal, in eastern India and Bangladesh, and she has published extensively on the Hindu-goddess-centered religious traditions from that part of the subcontinent. She is committed to the study of comparative religion, and teaches comparative courses in which important religious themes are traced across cultures. She is the author of Revelry, Rivalry, and Longing for the Goddesses of Bengal: The Fortunes of Hindu Festivals and Singing to the Goddess: Poems to Kali and Uma from Bengal, among other titles.
Past Visiting Faculty: Yoga, Mind & Spirit.
Marlie McGovern
Marlie McGovern, E-RYT, RPYT, MA, teaches meditative and somatic practices from the contemplative traditions of Yoga and Buddhism, informed by contemporary insights from Western psychology. With an educational background in cultural anthropology and psychology, Marlie explores how we experience ourselves and others in the world. She specializes in restorative yoga, a deep and nuanced practice of fully supported asana that stimulates the parasympathetic nervous system and facilitates exploration of the subtle limbs of yoga. Marlie is a graduate of the Nalanda Institute's Contemplative Psychotherapy Program.
Visiting Faculty: Yoga, Mind & Spirit.
Megan Mook
Megan Mook, MA, is a writer and meditation teacher. She conducts corporate seminars on emotional intelligence, writes about meditation, hosts immersive retreats, and is the head teacher of MNDFL Meditation in Brooklyn. She holds a Master's degree in Buddhist Studies from the International Buddhist College in Thailand and has studied Tibetan scriptural translation with Robert Thurman and Lozang Jamspal of Columbia University. Over the last 15 years, Megan has immersed herself in the study of Buddhism by working closely with teachers in the Zen, Theravada, and Tibetan traditions.
Coordinator: Meditation Teacher Training. Visiting Faculty: Yoga, Mind & Spirit. Meditation faculty.
Mary Reilly Nichols
Mary Reilly Nichols, is the Director of Nalanda Institute's Yoga, Mind & Spirit and has been teaching yoga for over 30 years. She specializes in yoga with an emphasis on the development of wisdom and experience through the lens of non-duality offered in the Upanishads, Advaita Vedanta, as well as in the Tantric methods of Kashmiri Shaivism and Kundalini Yoga. She holds a BA in anthropology from Harvard University, is a devoted student of Muktananda, and completed five years of residency in meditation ashrams in both India and the US. Currently, Nichols teaches stress management in psychiatric settings and is involved in ongoing research on the mind/body benefits of yoga and meditation.
Visiting Faculty: Contemplative Psychotherapy. Visiting Meditation Faculty.
Sonia Sequeira
Sonia Sequeira, PhD, is a neuroscientist, yoga instructor, and manager of the Drug Development Program for Clinical Trials at Memorial Sloan Kettering Cancer Center. She has been teaching yoga since 1997 and is a certified instructor in Hatha, Kundalini, and Naam yoga. Dr. Sequeira is the Founder and Director of the Institute for Meditation Sciences and also spearheads the Advances in Meditation Research conference series. Her work revolves around the use of scientific methodologies to study how meditation can be applied to improve health in diverse populations.
Core Faculty: Yoga, Mind & Spirit; Mindful Families & Schools. Visiting Faculty: Contemplative Psychotherapy.
Kristen Rae Stevens
Kristen Rae Stevens, BFA, AyP, E-Ryt 500 is a nationally certified Ayurvedic Practitioner and AyurYoga© Specialist dedicated to the Shadow Yoga School. She has been offering lectures and educating students on contemplative somatic study and practice and working privately with clients since 1998. She has served as faculty at Columbia College Dance Department, Barnard College Dance Department, Kripalu School of Ayurveda and Integral Yoga Institute NY as well as serving on other esteemed programs of yoga and mind-body exploration throughout NYC for the past 15 + years. Dedicated to experiential process, Kristen Rae has introduced Ayurveda and Mindfulness through lecture and activity to the Primary Care Physicians at Mount Sinai Medical Hospital and medical doctors in training at the SIM (Students for Integrative Medicine) program for 6 years as well as supporting her local community in Bed Stuy, Brooklyn with a series of free lectures and services on health and well being centered around stress reduction and balanced living. Deep bows to all of her teachers but much obeisance to Sundernath (Shandor Remete), Emma Balnaves and Drs. Vasant Lad, Robert Svoboda and Robert Thurman.
Meditation Faculty. Visiting Faculty: Yoga, Mind & Spirit