Miles Bukiet
Miles Bukiet, MSc, is a meditation teacher with a passion for interpersonal meditation as a way to increase emotional intelligence, and build coherence and psychological safety in individuals, teams, and families. He received his Masters of Positive Psychology from the University of Pennsylvania where he focused his studies on the intersection of meditation and modern science. His many years of training includes two years at monasteries and practice centers in Asia, two years of solitary retreat under the guidance of Alan Wallace, PhD and Roshi Joan Halifax, PhD, and one year studying with Soryu Forall at the Monastic Academy in Lowell, Vermont. Bukiet creates programing to fit the needs of unique populations by drawing from various rich traditions.
Meditation Faculty.
Abby Eletz
Abby Eletz, LMSW is a graduate of Nalanda Institute's Contemplative Psychotherapy Program and holds a Master's Degree in Clinical Social Work. She has over fifteen years of experience exploring contemplative mind-body traditions. Her current work as a psychotherapist at the Fifth Avenue Counseling Center revolves around the integration of contemplative and somatic practices within a clinical therapeutic setting. Abby is also a teacher of the Mindful Self-Compassion curriculum in New York City.
Meditation Faculty.
Marianne Gunther
Marianne Gunther, MPS, ATR-BC, LCAT, is a New York state licensed creative art psychotherapist in private practice in New York City. A long time student of the Dudjom Tersar lineage, Marianne has quietly brought mindful awareness and bodhisattva practice to her clinical work in a variety of settings; inpatient detoxification and psychiatric units, bereavement group facilitator at A Caring Hand: The Billy Esposito Foundation; and bereavement specialist for MJHS Hospice & Palliative Care. A recent graduate of the Nalanda Institute's Contemplative Psychotherapy Program, Marianne received her B.F.A. from the School of the Museum of Fine Arts, Tufts University, Boston, her Masters in art therapy from Pratt Institute. Marianne welcomes you to refresh and renew your inner spaciousness with her during the lunch time meditation series.
Meditation Faculty.
Rachel Hammerman
Rachel Hammerman is an insight meditation teacher and career coach. She is a graduate of Nalanda Institute's Contemplative Psychotherapy Program and is certified to teach Mindfulness by the International Mindfulness Teachers Association and the Mindfulness Training Institute. She is grateful to offer teachings, as she's received them, from some of the leading meditation teachers in the West, including Joseph Goldstein, Sharon Salzberg, Tara Brach, Joe Loizzo, Robert Thurman and her dharma mentors, Oren Jay Sofer and Mark Coleman. Rachel participated in Stanford's Compassion Cultivation Training and has a BA in Sociology from Tufts University. As a coach, Rachel synthesizes insight meditation with 15 years of strategic communications experience to help people set career direction, grow their business, and cultivate relationships with ease.
Meditation Faculty.
Nina Herzog
Nina Herzog, BA, MA, MFA is a graduate of the Nalanda Institute Contemplative Psychotherapy Program.  She is a consultant and trainer on harm reduction, trauma-informed care, LGBTQI cultural competency and evidence-based practices for housing providers, foundations, and universities.  She provides psychotherapy through the Gestalt Center for Psychoanalysis and Training clinic.  Nina has a BA in political science from Barnard College, an MA in urban planning from New York University, and an MFA in writing from Sarah Lawrence College.  Nina's teachers include Sharon Salzberg, Pilar Jennings, Tara Brach, and Joe Loizzo.  Her dharma mentor is Sebene Selassie.
Meditation Faculty.
Vanessa Kelly
Vanessa Kelly, JD, LLM is a graduate of the Nalanda Institute Contemplative Psychotherapy Program and is a member of Nalanda Institute's Board of Directors, equity leadership team, and meditation faculty. Vanessa is a lawyer, disability advocate, speaker, and writer who offers disability-inclusive meditations. Deaf since birth, Vanessa serves in several disability-related leadership roles, speaks regularly at corporate and non-profit disability-related events, and has been featured on NPR and in other media publications. She is a certified teacher of mindfulness meditation, contemplative nature practices, and Kripalu yoga. Vanessa teaches meditation in corporate and Buddhist retreat environments. Vanessa is also a Mindful Outdoor Guide through the Kripalu School of Outdoor Leadership and a New York State volunteer Master Naturalist, Vanessa works to ensure meditation and outdoor spaces are accessible for all abilities and bodies.
Meditation Faculty.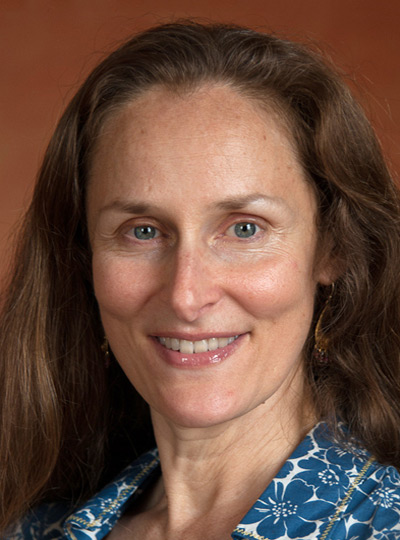 Geri Loizzo
Geri Loizzo is Nalanda Institute's Director of Programming. She is also a meditation faculty member and has served on the Institute's board of directors since 2007. She's had a regular practice of Hatha Yoga since 1982 and since 2006 has studied with Nalanda Institute Yoga Faculty, Mary Reilly Nichols. In addition, Loizzo has been studying and practicing Tibetan meditation since 1999, and has been leading weekly morning meditations at the Institute since 2011. Her mentors include Khyabje Gelek Rimpoche, Venerable Robina Courtin, and Kathleen McDonald.
Director of Programming: Nalanda Institute. Core Faculty. Meditation Faculty.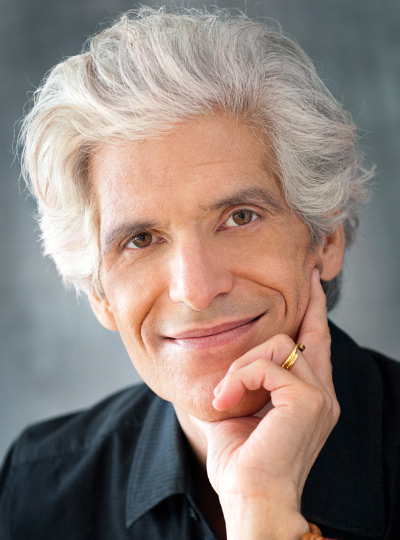 Joe Loizzo
Joseph (Joe) Loizzo, MD, PhD, is a Harvard-trained psychiatrist and Columbia-trained Buddhist scholar with over forty years' experience studying the beneficial effects of contemplative practices on healing, learning and development. He is Assistant Professor of Clinical Psychiatry in Integrative Medicine at Weill Cornell Medical College, where he researches and teaches contemplative self-healing and optimal health. He has taught the philosophy of science and religion, the scientific study of contemplative states, and the Indo-Tibetan mind and health sciences at Columbia University, where he is Adjunct Assistant Professor at the Columbia Center for Buddhist Studies.
Continue reading
In 1998, Dr. Loizzo opened the Center for Meditation and Healing at Columbia University's Presbyterian Hospital, the first mind/body medical center in a major academic department of psychiatry, and the first in the West to offer programs in stress-reduction, self-healing, and lifestyle change integrating compassion practice, role-modeling imagery, and advanced breath-control skills with basic mindfulness and yoga.
The Center for Meditation and Healing joined the Center for Integrative Medicine at Weill Cornell Medical College in 2003, to better test and refine the effectiveness of programs. Dr. Loizzo founded Nalanda Institute for Contemplative Science two years later, to make these programs more available to professionals and the public at large. In 2007, the Institute was incorporated in New York State as a not-for-profit educational foundation. Since then, its programs and community have been steadily evolving to meet the exponentially growing demand for neuroscientifically informed training in contemplative practices and their integration into contemporary healthcare, business, education, and daily life. Beyond the Compassion-Based Resilience Training (CBRT) and Contemplative Self-Healing Program (CSHP) offered since 1998 at New York Presbyterian Hospital, the Institute's main programs include its comprehensive Four-Year Sustainable Happiness Program, its historic international Contemplative Psychotherapy Program, its cutting-edge Mindful Business & Leadership Program, and its popular Mindful Families & Schools Program. The Institute's contemplative teacher training programs include Meditation Teacher Training in Mindfulness and Loving-Kindness, and Yoga, Mind, & Spirit Advanced Yoga Teacher Training.
Raised in Switzerland and educated in a Marianist Catholic boy's school in New York, Dr. Loizzo was graduated summa cum laude in Independent Study from Amherst College. He completed his medical studies at New York University and his post-graduate training in psychiatry at Harvard's Cambridge Hospital. His Columbia Ph.D. is in Indo-Tibetan Studies. He also holds an M.F.A. from the Warren Wilson Program for Writers.
His academic honors include phi beta kappa; the Father Chaminade Awards for English and Religion; the first Mosely Prize in Philosophy and Religion; the Herman Wortis Prize in Neuropsychiatry and Medicine; a Mellon Faculty Fellowship in Indo-Tibetan Studies; and a Columbia University President's Fellowship in the Scientific Study of Religion.
Beyond his teaching at Harvard, UC Davis, Columbia, and Cornell, Dr. Loizzo has lectured internationally on the health benefits of contemplative practices to a wide range of professional and public audiences. He gives frequent talks at Tibet House US on his work weaving humanity's timeless contemplative sciences and healing arts into modern medicine, psychotherapy, leadership, and education.
Dr. Loizzo's research has taken him from Harvard's Mind/Body Medical Institute and Cambridge Hospital westward to the Psychiatry Training Program at UC Davis, and eastward to Drepung Monastic University in India. Now at the Weill Cornell Center for Integrative Medicine, he has completed four studies on the impact of mindfulness, compassion, imagery, and breath-control skills on the lives of women recovering from breast cancer. The positive findings of these studies–marked reductions in stress, traumatic avoidance, and intrusive thinking combined with clear gains in social-emotional functioning and quality of life—have been published in peer-reviewed journals including Alternative Therapies in Health and Medicine, the Annals of the New York Academy of Sciences, and Biomed Central.
Beyond his clinical research, Dr. Loizzo has published numerous scientific articles and scholarly chapters on contemplative approaches to psychotherapy, leadership, and education, the role of contemplative self-healing in healthcare, and the Nalanda tradition of mind and health science. This includes seven review articles on contemplative neuropsychiatry and psychotherapy published in the Annals of the New York Academy of Sciences, the American Psychiatric Association Press, and Oxford University Press. His translation study, Nagarjuna's Reason Sixty with Candrakirti's Commentary, was one of the inaugural volumes in the American Institute of Buddhist Studies Translation Series distributed by the Columbia University Press.
Dr. Loizzo's comprehensive textbook, Sustainable Happiness: The Mind Science Of Well-Being, Altruism, and Inspiration was published by Routledge in 2012. He is executive editor of Advances in Contemplative Psychotherapy: Accelerating Healing and Transformation, a groundbreaking collection of essays by pioneers of a fast-emerging and highly promising new field (Routledge, 2017). The meditation manuals and CD's used in his programs on stress, healing and life-change are available through the Nalanda Institute.
Dr. Loizzo lives in Manhattan with his wife Gerardine and sons, Maitreya Dante and Ananda Rowan, where he maintains a private practice of contemplative psychotherapy.
Founder & Academic Director: Nalanda Institute. Executive Chairman of the Board of Directors. Core Faculty: all programs.
Megan Mook
Megan Mook, MA, is a writer and meditation teacher. She conducts corporate seminars on emotional intelligence, writes about meditation, hosts immersive retreats, and is the head teacher of MNDFL Meditation in Brooklyn. She holds a Master's degree in Buddhist Studies from the International Buddhist College in Thailand and has studied Tibetan scriptural translation with Robert Thurman and Lozang Jamspal of Columbia University. Over the last 15 years, Megan has immersed herself in the study of Buddhism by working closely with teachers in the Zen, Theravada, and Tibetan traditions.
Meditation faculty.
Mindy Newman
Mindy Newman, MA, MTS, LMHC, is a psychotherapist and hypnotherapist in private practice. She has an MA in counseling psychology from Lesley University and an MTS in world religion from Harvard University. A committed practitioner of Tibetan Buddhism, Newman began her dharma study with Lama Migmar Tseten in Cambridge, Massachusetts, and has studied with other profound teachers in both the Sakya and Gelug traditions. She is a graduate of Nalanda Institute's  Contemplative Psychotherapy Program and teaches meditation as part of the institute's Introduction to Meditation series at Tibet House. Newman was recently one of Tricycle's online dharma talk leaders. She also coordinates Nalanda Institute's Counseling and Mentoring Referral Network and is passionate about making Buddhist psychotherapy more widely accessible.
Meditation Faculty.
Mary Reilly Nichols
Mary Reilly Nichols, is the Director of Nalanda Institute's Yoga, Mind & Spirit and has been teaching yoga for over 30 years. She specializes in yoga with an emphasis on the development of wisdom and experience through the lens of non-duality offered in the Upanishads, Advaita Vedanta, as well as in the Tantric methods of Kashmiri Shaivism and Kundalini Yoga. She holds a BA in anthropology from Harvard University, is a devoted student of Muktananda, and completed five years of residency in meditation ashrams in both India and the US. Currently, Nichols teaches stress management in psychiatric settings and is involved in ongoing research on the mind/body benefits of yoga and meditation.
Visiting Faculty: Contemplative Psychotherapy. Visiting Meditation Faculty.
Susanna Nicholson
Susanna Nicholson, MPhil, is a health coach and yoga and meditation teacher. She received her MPhil from Oxford. For over ten years, she has provided lifestyle coaching and practices for patients in cancer and cardiac rehabilitation. Nicholson is affiliated with a private psychotherapy office in Kingston NY. She has been authorized to teach yoga meditation by the Krishnamachary-Desikachar tradition, has completed a 500 RYT teacher training, is certified as a Duke University integrative health coach, and is certified through Greater Good Science Center, UC Berkeley. Her writings on contemplative practices have appeared in numerous publications. Nicholson's current research focuses on adapting pre-modern South Asian contemplative practices for a diverse, contemporary society.
Meditation Faculty.
Alexa Owen
Alexa Owen, C-IAYT, is a meditation faculty member at Nalanda Institute for Contemplative Science, as well as a graduate of the Contemplative Psychotherapy Program and teacher training in Compassion-Based Resilience Training (CBRT). She has delivered workshops on wellness and contemplative science at libraries, high schools, and universities; created mindfulness training content for values-driven organizations; and guided meditation through her work with the Anti-Racism Planning Group at Smith College School for Social Work, where she is currently working toward her Master of Social Work degree. A certified yoga therapist and inspired student of social science, she is passionate about supporting people in fully embodying their lives through self-awareness, compassion, and flourishing in their intra- and interpersonal relationships.
Meditation Faculty.
Maria Perez
Maria Perez, MPH, CCM, is founder and CEO of Case Management Network, Inc., which provides care coordination and management of traumatic injuries within occupational and liability insurance frameworks. She received her MPH from Columbia University and has completed multiple programs from the Nalanda Institute for Contemplative Science including the Sustainable Happiness Program, Contemplative Psychotherapy Program, Meditation Teacher Training, and Yoga, Mind & Spirit. In addition to her own meditation practice, Perez has integrated teaching mindfulness meditation to her employees and patients for stress reduction and pain control.
Meditation Faculty.
Pooja Amy Shah
Pooja Amy Shah, MD, is a practicing dual Board Certified Integrative and Family Medicine physician, who is also licensed in medical acupuncture. She has trained at Harvard University's Benson Henry Institute for Mind-Body Medicine, completed the two-year program in Contemplative Psychotherapy at the Nalanda Institute, and studied at Kopan Monastery in Nepal. Pooja has studied yoga since medical school and is currently completing Kula Yoga Project's 200-hour Yoga Teacher Training. She has a private integrative medicine practice, in Midtown New York City, focused on the holistic healing of chronic illnesses and pain using a discerning blend of Eastern medical traditions and standard Western allopathic care. She is also an Assistant Professor of Medicine at Columbia University / New York-Presbyterian Hospital where she serves as Director of Integrative Medicine and teaches residents and medical students.
Meditation Faculty.
Heather Shaw
Heather Shaw has been teaching yoga and other embodied contemplative practices since 2001. A student of Tibetan Buddhist and Vipassana meditation, as well as contemplative psychology, Heather's path began in the Shambhala lineage through her work at OM yoga center, where she met her longtime friend and meditation teacher, Buddhist author Ethan Nichtern. At home in Portland, OR, she sits regularly with the Presence Collective, a community dedicated to personal transformation, social justice and collective liberation and co-facilitates a social meditation group that focuses on the practice of mindful communication. In 2018, Heather completed a certificate in Nalanda Institute's Contemplative Psychotherapy Program, with a capstone focus on creating mindfulness-based curriculum for grades K-8. In addition to teaching yoga, she works with people of all ages as a meditation instructor, contemplative coach and mentor.
Meditation Faculty.
Tazuko Shibusawa
Tazuko Shibusawa, LCSW, PhD, is Associate Professor at the New York University Silver School of Social Work and previously served as the Associate Dean and Director of the MSW Program. Tazuko received her LCSW and PhD from the University of California, Los Angeles and completed post-graduate training in family therapy, psychoanalytically-oriented psychotherapy, and trauma studies. She is a graduate of Nalanda Institute's Contemplative Psychotherapy program. Tazuko's research, which has been funded by the National Institute of Drug Abuse and the John A. Hartford Foundation Geriatric Social Work Faculty Scholars Program, focuses on the health and mental health of older adults and their families, elder abuse and mistreatment, and clinical practice with Asian and Asian immigrants.
Meditation Faculty.
Scott Tusa
Scott Tusa is a Buddhist teacher based in Brooklyn. He teaches meditation and Buddhist psychology nationally in both group and one-to-one settings, and supports Tsoknyi Rinpoche's Pundarika Sangha as a practice advisor. He trained in Buddhist philosophy and meditation with some of the greatest living masters since his early twenties, including Lama Zopa Rinpoche, Tsoknyi Rinpoche, and Tulku Sangag Rinpoche. Ordained by His Holiness the Fourteenth Dalai Lama, he spent nine years as a Buddhist monk, with much of that time engaged in solitary meditation retreat and study in the United States, India, and Nepal.
Meditation Faculty. Visiting Faculty: Contemplative Psychotherapy.
Bart van Melik
Bart van Melik, MA, is a meditation and Insight Dialogue teacher. His Masters in Psychology of Culture and Religion is from the Nijmegen University in The Netherlands. He is also a graduate of the Community Dharma Leader Program at Spirit Rock and is currently in the Spirit Rock/IMS teacher training program. Van Melik teaches through the Metta Foundation and is a senior teacher at the Lineage Project. He has been teaching meditation since 2009, with a specific focus on working with diverse populations, including bringing meditation to juvenile detention centers, homeless shelters, VA hospitals and New York City public schools.
Core Faculty: Contemplative Psychotherapy. Meditation Faculty.