The Program
Nalanda Institute's Compassion-Based Resilience Training (CBRT) is a complete, evidence-based method of training the resilience of mind, heart, and body we need to sustain lives of well-being, engagement and purpose in our interdependent world. It was developed and tested at the university hospitals of Columbia and Cornell, where it has been offered continuously since 1998. Find out more
Our Certified Instructors
The instructors below have been certified by Nalanda Institute and its Board of Directors to teach Compassion-Based Resilience Training (CBRT). Find CBRT offerings given by our instructors on the CBRT calendar.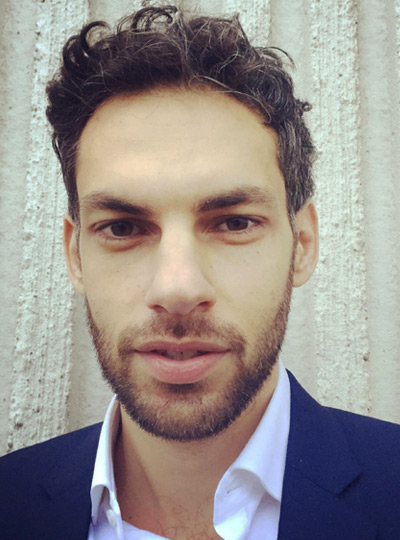 Moustafa Abdelrahman
Moustafa Abdelrahman, MBA, RP, is a meditation teacher and Contemplative Therapist. He is certified by the University of Toronto as an Applied Mindfulness Meditation Specialist and holds a Certificate in Contemplative Psychotherapy from Nalanda Institute/Diploma from the Institute of Traditional Medicine. Abdelrahman teaches a variety of mindfulness certificate courses at the School of Continuing Studies at the University of Toronto and has facilitated mindfulness workshops for a wide range of corporate and nonprofit organizations, including the Centre for Addiction and Mental Health and Sunnybrook Health Sciences Centre. He is a Senior Teacher for the Meditation Teacher Training at X-Hale Meditation & Wellness Centre and leads the Mindfulness Meditation program at the 519, a City of Toronto agency supporting the LGBTQ2S communities.
Contact: moustafa@nalandainstitute.org
Mar Aige
Mar Aige, BFA, MA, is a painter, art educator, and yoga teacher. She received her BFA from Universitat de Barcelona and her MA from Universitat Pompeu Fabra. At the Nalanda Institute, Mar studied meditation with Geri Loizzo, and completed the Yoga, Mind & Spirit and CBRT programs. She has assisted the institute in administrative, translation and facilitation roles; and recorded meditation audios and yoga videos. Mar started teaching art to children over 20 years ago in museums and schools. Inspired by progressive education approaches like Reggio Emilia, Montessori, and Waldorf, she has taught at the Guggenheim Museum, The Met Cloisters, St. John the Divine, and the Brooklyn Historical Society. She started The Rubin Museum's Family Programs department, which she managed for 5 years. She currently lives in Brooklyn with her husband Isaac and her pup Tara.
Contact: mar@nalandainstitute.org
Tracy Blasioli
Tracy Blasioli, LCSW, 500-CYT. Bio forthcoming.
Fiona Brandon
Fiona Brandon, MA, MFT, is the Director of the Nalanda Institute's CBRT and San Francisco-based Contemplative Psychotherapy programs. She is a psychotherapist in private practice who draws upon Buddhist psychology, depth psychology, expressive arts therapy, dream imagery, and Sensorimotor psychotherapy in her work with adults and couples. Fiona is a graduate of the Masters program in Counseling Psychology from the Pacifica Graduate Institute. Her research focused on the meditative practice of Authentic Movement, the use of symbols and dream imagery in psychotherapy. She has taught mindfulness practices at the UCSF Chronic Pelvic Pain Center and has been a teaching assistant at both the California Institute of Integral Studies and the Pacifica Graduate Institute.
Contact: fiona@nalandainstitute.org
Victoria Fontana
Victoria Fontana, MA, is a graduate of Nalanda Institute's Contemplative Psychotherapy Program in New York. Victoria holds an M.A. in Education from the University of Washington and is currently finishing an M.Sc. in Mindfulness-Based Approaches from Bangor University, Wales, with MBSR certification. Victoria has been an educator for over 20 years, currently an adjunct professor at IE University in Madrid, where she teaches for the Center for Health, Well-Being and Happiness as well as the Languages and Humanities Departments. She teaches Mindfulness and Compassion both privately and in professional organizations and is a practicing Mindfulness and Wellness Coach, ACC. She is based in Madrid, Spain.
Contact: victoria@mindgazing.com / Website: mindgazing.com
Rahshaana Green
Rahshaana Green, MBA, PMP, RYT, is the Co-Director the New York City-based Contemplative Psychotherapy Program. She is a coach and business consultant with expertise in Business Development, Marketing, and Strategy in Healthcare and Science. She is also a yoga/meditation teacher specialized in working with injured, aging, and perinatal clients. Green received her BA in Biophysical Chemistry from Dartmouth College, her MBA from University of Texas-Austin, and her foundational yoga training with Ana Forrest. She teaches mindfulness and compassion through meditation and yoga to corporate, group, and private clients and is passionate about empowering others to cultivate well-being and resilience.
Contact: rahshaana@nalandainstitute.org
Jennifer Ladonne
Jennifer Ladonne, MA, is a graduate of the Helix Training Program for Psychotherapy and Nalanda Institute's Contemplative Psychotherapy Program in New York City. She is a practicing therapist and teaches meditation in Paris. Jennifer is also a seasoned travel writer, journalist and editor and holds a master's degree from New York University. She is based in Paris, France.
Contact: jenniferladonne@yahoo.com
Ajay Manissery Konchery
Ajay Manissery Konchery ('MK Ajay'), MA Psych, MBA, is a corporate executive and writer based in Mumbai, India. He completed his MA in Psychology from Annamalai University, MBA from XLRI—Xavier School of Management, Jamshedpur, and a Senior Leadership Program from Stanford University. He leads Human Resources for the Indian operations of a Fortune 500 company. He integrates contemplative practices into employee wellness, coaching and leadership development initiatives in his daily work. He writes and conducts 'mindful poetry' appreciation sessions to corporate employees and students. Quite a few of his poems have been translated into German, Hungarian, Polish, Greek and other languages. He also offers video-based mindfulness training and CBRT as a voluntary service to individuals around the world during his free time.
Contact: ajaymanisseryk@gmail.com
Maria Perez
Maria Perez, RN, BSN, MPH, CCM is President and Founder of Case Management Network, Inc., which provides care coordination and management of traumatic injuries arising from occupational environments and workers' compensation insurance frameworks. She obtained her Registered Nurse, BSN from Hunter College, and MPH in Health Policy and Management from Columbia University Mailman School of Public Health; she has completed multiple programs from the Nalanda Institute for Contemplative Science including the Sustainable Happiness Program, Contemplative Psychotherapy Program, Meditation Teacher Training, Compassion-Based Resilience Teacher Training [CBRT], Yoga, Mind & Spirit and many other courses in between. In addition to her own meditation practice, Perez has taught Tuesday Evening Meditation at Tibet House, and teaches the CBRT program to Nurse and Social Work case managers and clients.
Contact: maria@casemanagementnetwork.net
Eleanor Rosenzweig
Eleanor G. Rosenzweig, LCSW, MTS is a clinical social worker specializing in the treatment of PTSD and complex grief. Her eclectic and psychodynamic background allows her to combine elements of EMDR, Brainspotting, IFS and Buddhist psychology to the unique needs of each client. Eleanor has a Masters degree in Social Work from Sir Wilfred Laurier University in Canada and a post Maters certificate in Couple and Family therapy from Smith College, Mass. She is a certified CBRT teacher currently running groups and is a graduate of the Contemplative Psychotherapy Program. In addition to her online private practice, Eleanor is an adjunct lecturer at Queens University in Kingston, Canada in the School of Medicine, Department of Psychiatry.
Contact: eleanor@renewingpotential.com / Website: renewingpotential.com
Zemeira Singer
Zemeira Singer, LMFT, is a psychotherapist in private practice who is influenced by Narrative Therapy, Interpersonal Neurobiology and Buddhist Psychology in her work with individuals, couples and families. Singer received her Master's in Clinical Psychology at Antioch University, Los Angeles in 2007, with a specialization in Applied Community Psychology. She completed Nalanda's Contemplative Psychotherapy Certification in 2018. She has spent the past 13 years working with individuals with chronic pain and life threatening illness, providing attachment informed couples therapy,  providing child and family therapy and psychoeducation to parents and assisting those in the helping professions reduce burn-out. She contributed to and helped edit the recent book Neuro-narrative Therapy by Jeff Zimmerman. She has been a dedicated meditation practitioner for the past 15 years and has studied Theravadin, Mahayana and Vajrayana Buddhist Practice. She is currently teaching CBRT in partnership with Mitchell Family Acupuncture in Berkeley, California.
Contact: newnarrativescounseling@gmail.com Website: new-narratives.com
Maria Thorin
Maria Thorin, PhD (cand), is a humanitarian, aspiring compassion scholar and a meditation and yoga teacher. She has worked for twenty years with international humanitarian aid, currently with the Swedish International Development Cooperation Agency (Sida) and before that for the United Nations. She is a PHD student at Åbo Academy University exploring Humanitarian Humanity from a perspective of Compassion Science and Ethics. She is also a certified facilitator of Compassionate Integrity Training (CIT) with Life University supporting secular ethics and values of common humanity, kindness and reciprocity. Maria teaches yoga and mindfulness through a national health network based on volunteers. She was awarded the Nalanda Institute Fellows Program 2019–2020 for bringing CBRT to aid workers. She is based in Stockholm, Sweden.
Contact: maria@nalandainstitute.org / Website: annamariathorin.com