by Joe Loizzo
As you consider whether our program may be right for you, I thought it might help if I share some of the feedback I've heard over the years on what makes this program such a transformative journey for people seeking a deeper experience of the confluence of Buddhist contemplative psychology and contemporary life.
We offer a rare integration of rigorous academic learning, deep grounding in contemplative practice, and a learning community of open-hearted sharing led by a world-class faculty of scholar-teachers, scientific researchers, and pioneering clinicians who help make our journey together a truly life-changing experience. (more…)
by Nalanda Institute
What is Contemplative Psychotherapy?
Contemplative Psychotherapy is a shared journey of deep learning and transformation that prepares therapists and non-therapists alike for an ongoing practice harnessing the healing wisdom and arts of both Buddhist and Western psychology. Contemplative Psychotherapy teaches us how to show up in the world from a more mindful, compassionate, and fully embodied place. It is an invitation to find your own path to deep personal and psychosocial change, rooted in the cultivation of self-awareness, healing dialogue, heart-opening compassion, and embodied intuition and flow.
by Geri Loizzo
The Mindfulness Revolution has helped many taste a life of more clarity and ease, but the promise and depth of traditional Mindfulness goes much deeper. Our Contemplative Psychotherapy Program (CPP) Mindfulness Year will not only update you on the latest research and practical applications of mindfulness, self-compassion, and loving-kindness, but will also ground you in the profound wisdom and vast healing power of the timeless contemplative science and practice of Buddhist psychology, meditation, and ethics.  
Current views on spiritual bypassing—using our practice to avoid difficult emotions or situations—are a good case in point. In this CPP class video, Joe Loizzo MD, PhD, Nalanda Institute Founder and Academic Director, explains the rigorous way Buddhist Psychology counteracts bypassing from the get-go while also challenging the opposite problem of spiritual nihilism that afflicts psychology today, a problem he calls psychological cave-dwelling. 
---
Editor's Note: Find out more about this year's Contemplative Psychotherapy Programs. Offerings begin this fall.
---
by Heather Shaw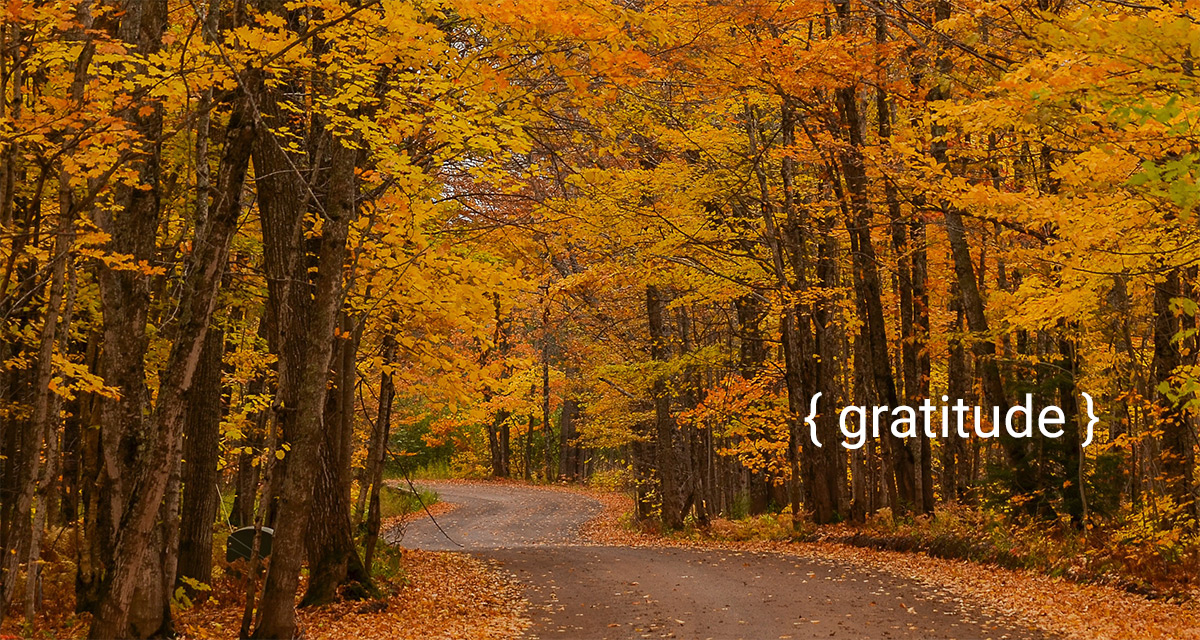 It has not been the best year of my life.
Much of it was spent with a partner battling stage 3 cancer — juggling the regular responsibilities of a family, a job and one very active puppy (which seemed like a good idea at the time) with an added dimension of constant uncertainty and unease. I tried to do everything, and yet so many things came undone. My mother passed away this summer, without a will or even power of attorney, and my father fell apart as a result, emptying their home of every last bit of everything that held a memory and announcing he was relocating from Chicago to my home in Portland, OR immediately because as an only child I was "all that was left." My left hip was pronounced "severely, prematurely arthritic" and in need of a replacement. Sometime around January, my eleven year-old daughter stopped sleeping — period — and I found myself creating elaborate bedtime routines that invariably always ended in a campout on my bedroom floor so as not to disturb anyone else in the family (an exhausted compromise at best).
.
by Nalanda Institute
[responsive_vimeo 735857019]
On August 21, 2022 Nalanda Institute hosted an online informational session about our upcoming offerings in the Contemplative Psychotherapy Program (CPP) starting this fall.
It was a wonderful gathering of prospective students, alumni and faculty. Dr. Joe Loizzo (founder and academic director) provided an overview of the Mindfulness, Compassion and Embodiment years and how they fit into our overall offerings.
(more…)
by Joe Loizzo
Joe Loizzo MD, PhD, is the founder and Academic Director of the Nalanda Institute for Contemplative Science. The following essay has been adapted from the forthcoming 2nd edition of Advances in Contemplative Psychotherapy to be published by Routledge in January 2023. To learn more about the Contemplative Psychotherapy Program visit our information page. 
---
Contemplative psychotherapy is a hybrid therapeutic approach that blends the meditative insights, ethics and practices of Buddhism with the theory and application of Western neuropsychology, social psychology and psychotherapy. This amalgam may invoke cognitive dissonance for some. "Contemplation" and "contemplative" — terms derived from the Latin contemplatio — have historically been used to describe a discipline of individual and group reflection considered central to introspective learning, especially the meditative and ethical learning practiced by lay and professional people in traditional Western religious communities. Psychotherapy, on the other hand, has evolved as a healing discipline of introspective learning based mainly on a dyadic method of reflection, informed by scientific views of human nature, and practiced in confidential relationships by mental health professionals and their clients in modern clinical settings.
by Joe Loizzo, MD, PhD
Today's confluence of breakthrough neuropsychological research and diverse methods of mind/body health and well-being has coalesced in a new multi-disciplinary consensus and a historic confluence of distinct therapeutic approaches. Centered around a positive new science of human nature and a radically optimistic framework of plasticity, learning and change, this watershed has prompted a dialogue about mental health and well-being that not only crosses the lines between distinct schools of psychotherapy, but also the lines between Eastern and Western, ancient and modern, scientific and spiritual approaches to mind/body healing. Nowhere is the promise of this watershed more apparent than in the surprising convergence of the latest neuropsychology and embodied approaches to trauma with the timeless embodied contemplative psychology and transformational arts of the Tibetan Buddhist Tantras.
By Nalanda Institute Editors
[metaslider id="5327″]
---
As the year comes to a close, we'd like to take the time to share with you some highlights of all we've accomplished together throughout the year!
Late Winter. We brought in 2019 with a trifecta of inspiring courses and trainings: Yoga, Mind & Spirit Training, Sustainable Happiness Course in Compassion, and Meditation Teacher Training in Compassion.
Spring. In the spring, alongside our Toronto partner X-Hale, we successfully launched our new online Compassion-Based Resilience Training (CBRT) Teacher's Program, with outreach worldwide; and graduated the NYC and San Francisco cohorts of our Contemplative Psychotherapy Program.
by Helen Park
On an unseasonably warm November night, current students and alumni of the Contemplative Psychotherapy Program (CPP) in New York City gathered to receive teachings from Lama Rod Owens. Lama Rod is one of the most exciting and inspiring Dharma teachers of our time, having received teaching authorization by the Kagyu school of Tibetan Buddhism after completing a three-year silent retreat, and drawing upon his own very personal life experiences as a Black, queer man raised in the South. He held space with us for close to three hours, inviting us to be in contemplative presence together that was intimate, playful, 'triggering in a positive way,' and deeply restorative.
by Nalanda Institute Editors
[metaslider id="4579″]
As this year of the Earth Dog comes to an end and we usher in the new year of the Earth Mother Pig, we are happy to look back at just a few of the amazing accomplishments of our community. 2018 has been a pivotal year in which we've evolved our teaching methods, deepened our community, and made our programs more widely available.
Extended captions and an elaboration of some of our programs and events in 2018:
by Fiona Brandon
During our recent Mindfulness Year fall retreat, Joe Loizzo emphasized to the cohort that the development of the self is "a creative project," but one that is not always in our favor. "There is a tendency once we make an interpretation [about ourselves or an experience]…to forget it was an interpretation. [We] just stamp it with the seal of reality because for one moment [the interpretation] was serviceable." It can be shocking to look under the hood of this habitual pattern and see that we create lifelong fundamental beliefs about ourselves, and the world around us, based on interpretations that may have been true in one moment, but are inaccurate for subsequent moments in our lives!
by Fiona Brandon
When Sharon Salzberg lead San Francisco's 2017 Spring Mindfulness Year retreat, she playfully challenged the notion that Mindfulness, "Seems to imply a complacency: be in the present moment without reacting. Sounds dull!" The students laughed. I appreciated how Sharon addressed the popular misunderstanding that the goal of mindfulness meditation is to have no thoughts and sit in some kind of fixed non-reactive state. When in reality, the four foundations of mindfulness — the main meditation practices taught during the Mindfulness Year of the Contemplative Psychotherapy Program — are anything but static.
by Roshi Joan Halifax
For much of my life I have worked with caregivers in the most challenging of clinical settings—end-of-life care—as well as with activists on the front lines of pressing struggles in social justice and social action. In the course of this work, I have witnessed firsthand the insidious impact of empathic distress in caregivers and activists.